In a season marred by near misses, Reynoldsburg developed a healthy case of revenge for someone and made Hilliard Davidson the first, and maybe not the last, to pay for past frustrations.
By Aaron Blankenship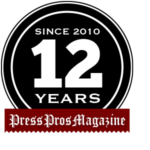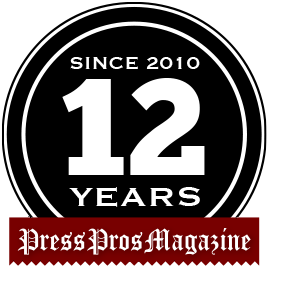 Hilliard, OH – Reynoldsburg quarterback Dijon Jennings said he was determined to lead his team to a signature win in the playoffs after he failed to do so during the regular season.
The Raiders had gone 4-1 against opponents who finished with losing records, but were 0-4 against squads that finished with a winning mark, including losses to Upper Arlington (10-0), Huber Heights Wayne (8-2), Pickerington Central (9-1) and Massillon Washington (8-2).
In the final state poll, UA was fourth and Central was ninth in Division I, while Washington finished 10th in Division II.
However, Jennings remained confident that Reynoldsburg was ready to get over the hump, after it pushed three of its toughest opponents to the limit, on the way to experiencing frustrating setbacks against UA (42-41 on Aug. 20), Wayne (17-15 on Aug. 27) and Central (28-20 on Oct. 22).
And as it turned out, Jennings' undeterred faith in himself and his teammates was rewarded on Friday, when he used his accurate throwing arm and legs to guide the ninth-seeded Raiders to a 34-3 blowout win over eighth-seeded Hilliard Davidson in the first round of the Division I, Region 3 playoffs.
Jennings completed 22 of 28 passes for 254 yards and four touchdowns and ran for 67 yards on 11 carries, as Reynoldsburg improved to 5-5 overall and Davidson finished 7-4.
"I love the challenge of playing quarterback, and the pressure that comes with it, especially in big games like this," Jennings said. "We've been close to winning these kind of games all season, and we knew that we've become a better team now and that we were ready to win this one.
"When you're a quarterback, you get a lot of the credit when your team wins, and a lot of the blame when it loses, but this was a great team effort. Our line gave me plenty of time and our wide receivers made big plays."
Standing just 5-foot-3 and weighing only 135 pounds, Markez Gillam burned Davidson's defense with his speed and nifty juke moves throughout the game, making six catches for 135 yards and three touchdowns, while also scoring on on a five-yard run.
In the second quarter, Gillam caught the ball in the flat and raced 11 yards untouched for a score to help the Raiders take a 12-0 halftime lead.
On Reynoldsburg's second play from scrimmage in the third quarter, Gillam sprinted past Davidson's entire defensive backfield and hauled in a 48-yard touchdown pass with his fingertips at the goal line to make it 18-0.
After Gillam scored on a reverse late in the third quarter, he dazzled the crowd on a 47-yard touchdown reception, on which he caught the ball at the line of scrimmage and then juked his way past two defenders before outracing Davidson's safeties to the end zone.
"I'm not very big, so I just use my abilities to be explosive and make plays with my speed," Gillam said. "We ran an up-tempo offense all game, to try to keep their defense off-balance, and it worked."
Led by linemen Amari Stevens and James Williams (4.5 tackles, 2.5 tackles for loss), as well as linebackers Chris Karr (seven tackles, one tackle for loss), Alex Uhl (5.5 tackles) and Jabari Mitchell (2.5 tackles, one tackle for loss), Reynoldsburg's defense held Davidson's triple-option offense to just 112 yards.
"Our defensive linemen and linebackers stepped up," Reynoldsburg coach Buddy White said. "They are a difficult team to stop, but we stayed low on their blocks and stuffed a lot of their stuff inside."
Davidson drove the ball to Reynoldsburg's 10-yard line midway through the first quarter, but Karr tackled fullback Leo Nixon two yards short of the first-down marker on a fourth-and-2 play to keep the game scoreless.
The Raiders followed that defensive stand with a 12-play, 90-yard touchdown drive, capped by a 6-yard scoring pass from Jennings to Joseph Spann.
A fumble recovery by Williams at Davidson's 35 set up Reynoldsburg's second touchdown, and an interception by safety Deontae Head led to the Raiders' third scoring drive.
"We watched a lot of film and prepared to stop the run all week, and we were able to read their keys and dominate at the line of scrimmage," Karr said. "When we stopped them on that big fourth-down play, it got us going and we were hard to stop after that."
Blake Pettit was 4-for-8 passing for 44 yards and rushed for 16 yards on five carries to lead Davidson, while Nixon rushed for 35 yards on 17 attempts and Jonny Weir ran for 21 yards on nine carries.
Nixon and Weir combined to rush for nearly 2,500 yards and 27 touchdowns during the regular season, but were both nursing ankle injuries.
"They've both been banged up for about a month and we squeezed all of the juice out of them that we could," Davidson coach Jeremey Scally said. "Reynoldsburg was just the better team tonight. They have so many dangerous players. You can do everything right and they have special athletes that will still make you wrong."
With the victory, Reynoldsburg will advance to a regional quarterfinal on Nov. 5 at top-seeded Upper Arlington.
"We're not going to play the same team we played in week one, and neither are they," White said. "We're counting on another close game."