Where others might have heard ghosts, Milton-Union pressed forward and plowed through potential adversity to coast past Indian Hill and into a Division IV, Region 16 second-round matchup against No. 2 Eaton.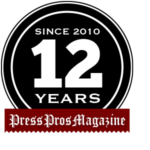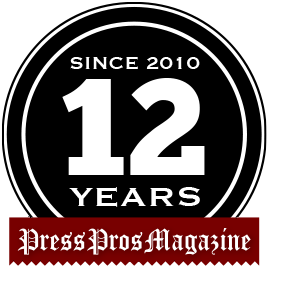 West Milton, OH — It's that scary time of year when every real or imagined threat magnifies into apocalyptic paranoia and the slightest off-kilter circumstance adopts the visage of certain doom.
We're talking, of course, about the post-season high school football playoffs.
Throw some incessant rain into the mix, turn the field into a venue best-suited for mud wrestling and lose a key player to a late-season injury and what's already a dangerous first-round game suddenly becomes downright terrifying.
If, of course, you let it.
All those frightening plot twists befell No. 7 Milton-Union entering its Division IV, Region 16 opener on Friday at Memorial Stadium, where they'll be sowing grass seed to salvage what's left of the playing surface.
Rebuilding No. 10 Indian Hill's self-esteem may take a more laborious effort after Milton pushed and powered to a 33-0 victory that whistled through the graveyard of bad pre-game vibes.
"Our thought was the weather would hurt our offense, but it would hurt their offense more," Milton-Union coach Bret Pearce said. "I think that's what happened. We told our kids, 'We're going to make Indian Hill beat us. We're not going to let the rain beat us.' "
Or an injury to leading rusher Michael Elam, who couldn't play after getting knocked out late in the Bulldogs' victory over Riverside that clinched the Three Rivers Conference title.
Senior Blake Neumaier more than offset Elam's absence with 168 rushing yards and three touchdowns on 25 attempts, highlighting Milton's 246 yards on the ground.
Neumaier, who battled a mid-season ankle injury he's since overcome, led his team in rushing last season and welcomed the mantle of additional responsibility with Elam out.
"I knew I had to do more," he said. "I had to fill his shoes. I had to be there for the team and fill his spot. I just focused on, 'Hold the ball; Get as many yards as I can. When I feel pressure, drive harder and move faster."
Pearce has coached long enough to know that a rain-soaked ball and slippery field can be brutally unfair in its favoritism. A fumbled snap, or a fallen defender, at the wrong time can turn the dominant team into the defeated team.
So when Indian Hill's Robbie Guttman returned the opening kickoff 60 yards to the Bulldogs' 33, and the Braves promptly escaped a third-and-22 predicament en route to the 14-yard line, anxiety hovered palpably.
But Guttman couldn't get free to catch a fourth-down throw and Milton took over, moving 86 methodical yards in more than a few 10-yard chunks, facing only one third down.
Nuemaier carried several defenders across from the 10 to get Milton on the board with 3:06 left in the quarter. That was the first of his three TDs, and the only one on which he didn't walk in unimpeded, even though the others came from inside five yards.
"He's obviously a big, physical kid and we couldn't slow him down, but there's a reason for that, and that's the guys who are in front of him," Indian Hill coach Tony Arcuri said. "Teams that win run the football, and they run the football no matter what the conditions are. Their offensive line allowed them to do that."
Blake Brumbaugh's 15-yard sweep increased the lead to 12-0, but Indian Hill blocked his punt from the Bulldogs' 39 on their next possession.
That set up the Braves at the M-U 20, but that threat evaporated when Cooper Brown intercepted quarterback John Podojll on the back line of the end zone.
"Our defensive coordinator, Coach (Tim) Antonides set up a great game plan for us," Brown said. "He watches so much film on other teams. He just knows every single play that's going to happen. He calls it and we know what's going on."
Podojll entered having thrown 16 touchdown passes and only one interception since taking over for injured starter Ty Thornton, who has drawn interest from Iowa State and Marshall.
Podojll finished just 8-of-23 for 87 yards, tormented by Milton's rush and Brown's and Brumbaugh's sticky coverage in the secondary.
Brumbaugh neutralized Guttman, who led the Cincinnati Hills League with 53 catches for 720 yards and six TDs.
Brown intercepted Podojll again just before halftime, jumping to tip the pass as a receiver crossed in front of him, then secured possession while falling to the ground.
"I still think the one in the back of the end zone was my favorite," Brown said. "That one kept them from scoring at a key part of the game, so I think it was bigger."
Brown's second acrobatic theft tied him with Brumbaugh for the team lead in interceptions with five, but Brown wasn't through. He intercepted to kill a threat that reached the Milton 33 late in the third quarter and grabbed his fourth pick at nearly the same juncture of the fourth quarter on a diving grab near midfield.
"Four interceptions is a school record, and I'm sure it would be a school record a lot of places," Pearce said. "What a great effort by him. He played both sides of the ball.
"We started playing double tight (end) and we stuck with it because it worked. We didn't know it would work, but we started pounding them and it was working. Coop was the guy who was in there who isn't normally in that much."
Now 10-1, Milton-Union heads for No. 2 seed Eaton on Friday.
Its margin over Indian Hill exceeded anything the Braves suffered in a season that began with four consecutive losses to some Region 16 royalty like No. 1 Wyoming (30-0) and No. 3 McNicholas (28-13), plus Cincinnati Taft (30-15), which is No. 1 in Division V, Region 20.
"When you're talking about the Wyoming, Eaton, those top qualifying teams, on a dry night and a turf field, it's going to come down to a matchup of athletes," Arcuri said. "Can those teams line up and stop Milton-Union from running the football, and can Milton-Union stop their athletes?"
Eaton will be somewhat familiar to the Bulldogs, who shared membership with them in the Southwestern Buckeye League before joining the TRC.
"They're a 9-1 team that finished second in the region, so we know we're going to have our hands full there," Pearce said.
"We're a confident team," Nuemaier said. "We got beaten badly by Valley View twice last season and we beat them this year. That says something about what we can do. It will be a tough challenge, but I know we'll be ready."
Bruce Hooley is the Digital Marketing Manager for PressPros. He hosts the We Tackle Life podcast on iTunes and GooglePlay and the Bruce Hooley Show on 98.9 The Answer.