Elusive tailback Preston Everhart and a stingy defense paved the way as Dublin Jerome notched a statement win over 2020 regional finalist Olentangy Liberty.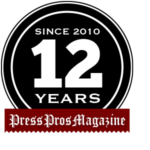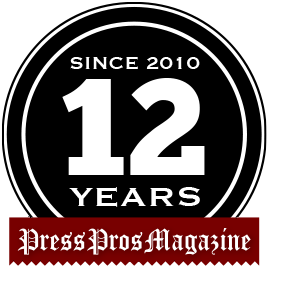 DUBLIN, Ohio – Playoff football, any coach will tell you, is a different animal. As the calendar hits November, biting temperatures, blustery winds and precipitation of various forms have a direct impact on game planning and team psyche. More often than not, the tougher team – the one capable of running the ball, dominating the line of scrimmage and avoiding turnovers – tends to succeed.
In a Division I, Region 2 playoff opener Friday night that most viewed as a toss-up, No. 7 Dublin Jerome checked all of those boxes on the way to a 21-7 victory over 10th-seeded Olentangy Liberty.
"We're dogs," Celtics senior running back Preston Everhart said.  "They might have been bigger than us up front, but we just went out and took the fight right to them. We're very consistent in what we do and how we go about business. It took us some time, but we finally figured out which plays were working and kept going back to them over and over again."
One of those go-to plays was a counter run to Everhart, a slippery 5-foot-11, 175-pound tailback who can just as easily run into the line for no gain as he can elude tacklers, change direction and break a big play.
Everhart, who came in with 1,016 yards rushing and 11 touchdowns, added to that total with 169 yards on 25 carries and two TDs as the Celtics turned a tenuous 7-0 halftime lead into a reasonably comfortable win.
"Preston is a phenomenal athlete who can turn what appears to be nothing into a big play," first-year Jerome coach Brett Glass said. "He has special vision and great feet. A lot of times, he'll be stopped and bounce it outside. Sometimes, he'll go the wrong way and drive the coaches crazy, but other times it turns into gold. When you have a kid of his ability, you trust his instincts because they'll usually go into your favor."
Everhart also has taken five kickoff and punt returns to the house this season, further illustrating his explosive nature.
At the outset, Jerome (7-4) consciously worked to loosen up Liberty's physical front seven with quick sideline passes to move the chains. On the game's opening drive, quarterback Zakk Tschirhart completed 4-of-5 passes for 61 yards to give the Celtics a quick lead.
After a costly chop block penalty forced third-and-goal at the Liberty 20, Tschirihart connected with 6-7 tight end CC Ezirim for a TD. Ezirim, a lanky basketball player, split two defenders near the goal line to haul in the perfectly-thrown pass.
"That was a really nicely-executed play on both ends," Glass said. "That was a great start for us, but we knew how tough Liberty was and we were going to have to keep a step ahead of them."
Neither team was able to generate much offense the rest of the half. Liberty managed just three first downs, one coming on a beautifully-schemed screen pass from Ryan Grohe to running back Freddy Noday against an all-out blitz that covered 42 yards. The Patriots' drive, however, stalled at the Jerome 26.
Early in the third quarter, Jerome mounted an 11-play, 90-yard, five-minute drive to take command. Tschirhart completed  five short passes before Everhart squirted away from a would-be tackler and used a nifty cutback to score on a 39-yard TD run.
On the opening play of the fourth quarter, Everhart capped a five-play drive with a 19-yard scamper to make it 21-0.
"We started to run the ball the way we wanted to in the second half," Glass said. "We got some great play from our offensive line to sustain some drives and we kept mixing in some shovel passes to keep their defense honest."
Liberty (5-6) got on the board midway with 7:31 remaining when Grohe hit Alex Okuley in the end zone for a nine-yard score on fourth-and-goal.
After a spate of borderline dangerous tackles and blocks and a series of unsportsmanlike conduct penalties, officials called the game with 21 seconds remaining.
Tschirhart completed 15 of 19 passes for 116 yards to pace Jerome. David Adolph had six catches for 73 yards, some on perfectly-run routes right to the first down marker.
Not to be understated was the performance of the Jerome defense, which kept Liberty at bay much of the night. Defense tackle Kyler LaRosa and defensive back Brady Sestili led the charge.
"We knew their screen game was an important part of their offense, and they got us on a few of them, but I think we played a really tough game tonight," LaRosa said. "There were a few games we let get away this year, but we finished tonight."
At 6-3 and 285 pounds, LaRosa has the looks of one of the top junior prospects in the state. He rotates in on the offensive line on select plays.
"LaRosa just played out of his mind tonight," Glass said. "We kept trying to mix up our looks defensively to keep them guessing. It was one of our better defensive efforts this year."
Grohe completed 18 of 34 passes for 185 yards with one TD and one interception. Noday had 86 yards rushing and added 63 yards on four receptions.
With the win, Jerome evened the rivalry between the suburban schools less than 10 miles apart dating to 2004 at five games apiece. The most recent meeting came in the 2017 postseason when the Patriots blanked the Celtics 35-0 en route to the second of three straight state semifinal appearances.
After a successful run at Jonathan Alder, Glass came to Jerome in the offseason following a 2-5 season. Despite a solid run of success under Bob Gecewich, the Celtics entered Friday with a 2-6 postseason record.
Following a solid win over a perennial central Ohio power, the Celtics will face a much tougher challenge at second-seeded, state-ranked Springfield (9-1) Friday. After blanking Liberty 19-0 in a regional title game, the Wildcats fell to eventual state champion Cincinnati St. Xavier, 12-10, in a semifinal last season.