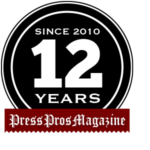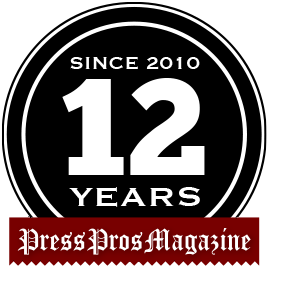 It's time for Ohio State's annual foray into Alternate Uniform Land, that place where the Buckeyes go to be distinctive, edgy and avante garde by doing the same thing as virtually every other program screaming for attention.
Columbus, OH — Webster, or whoever pushed him aside to render the Google verdict on what words mean, defines, tradition: "The transmission of customs or beliefs from generation to generation."
Notice it says, "transmission," not, "transaction," so it follows that tradition can't be purchased.
It certainly can be sold, though, which will be only too clear when Ohio State takes the field Saturday night against Penn State (7:30 p.m., ABC-TV).
The Buckeyes will be observing one of their newer traditions, outfitting themselves at the behest of Nike, while besmirching one of the classiest uniforms in all of college sports.
This year, OSU will unveil all-scarlet togs to give its roster the look of the world's largest package of Twizzlers.
I've heard every justification imaginable for the now-annual departure from — or is it, desecration of — Ohio State's home scarlet jerseys atop silver britches:
"Recruits love it, so you have to do it."
"It's cutting edge and shows you, 'get it.' "
"What's the big deal? It's only one game?"
I always love that last one, because it reminds me of the time a Division I coach bemoaned his star player's suspension from a crucial late-season game on the grounds that, "It was only a little dope."
As for the second justification, if I have to love a uniform that bears no adherence to Ohio State's actual color scheme (see whatever that was they wore against Penn State in 2017), then I'd rather get poison ivy than "get" whatever "it" is that would allow me to grade such clown suits as acceptable.
And the idea that a school must sell its soul to Nike, or any other uniform provider, to capture the hearts of five-star recruits would seem a thin justification. After all, Alabama routinely populates the NFL Draft with first-rounders who've never worn anything outlandish during their career.
Unless, of course, you count a national championship ring or three.
I hold out hope that somewhere in the offices of Ohio State's athletic administration there's someone in control whose silent protest against this trend is to, whenever possible, confine it to the Penn State game solely because of its proximity to Halloween.
After all, there is a time and place if you're going to wear a garish costume that makes you look silly.
I had greater patience for this nonsense back when it first arose a bit more than a decade ago, because then Ohio State at least tried pawning off its prostration to Nike as a tribute to past great teams in school history.
The first few years, at least some of the new (ahem) style borrowed at least a bit from uniforms worn by national championship teams in 1942, 1954 and 1961.
Pretty much ever since, Nike simply tired of the pretense or ran out of patience and now willfully and boldly jumps the shark every year.
Black helmets, head-to-toe gray — or whatever that was four years ago against Penn State — all black and now all red make the Buckeyes look like every other desperate program screaming for its 15 minutes of fame.
The first alternate uniform I remember for a Penn State-Ohio State game, though, happened way back in 1993 in the Nittany Lions' first trip to Ohio Stadium as a Big Ten member.
It was a cold, snowy day in the Horseshoe when along about the start of the fourth quarter, into the press box popped OSU president E. Gordon Gee, making his own bold statement, literally and sartorially.
Gee, wearing a pair of custom-tailored gray trousers with Block O's all over them, proceeded to walk the first two rows of the assembled press ordering many of the beat writers with whom he was familiar, "John Cooper outcoached Joe Paterno today. I want you to write that tomorrow. I want to see that in your newspaper."
Gee well knew that such a request worked almost as effectively as insider trading, no stranger was he to making sports headlines with his bold Buckeye football proclamations.
Just one year earlier, near the finish of the 1992 Ohio State-Michigan game, I nearly fainted on the spot when Gee answered my question about whether a soon-to-be 0-4-1 record against Michigan would precipitate Cooper's firing.
"This tie is our greatest win ever," Gee said into my thankfully-functioning tape recorder.
Hence his glee gloating over OSU's 24-6 win against Penn State exactly 28 years to the day the Buckeyes will commit a much more egregious fashion faux paus than Gee's Block-O-adorned trousers and signature bow tie.
And, yes, you can all get off my lawn now.
Bruce Hooley is the Digital Marketing Manager for staging.pressprosmagazine.com and the host of the Bruce Hooley Show on 98.9 The Answer. He also hosts the We Tackle Life podcast on iTunes and GooglePlay.