In a stunning performance highlighted by "the best player in the state of Ohio", New Knoxville rallied from one set down to knock #1-ranked New Bremen out of the state tournament chase in the district final.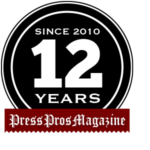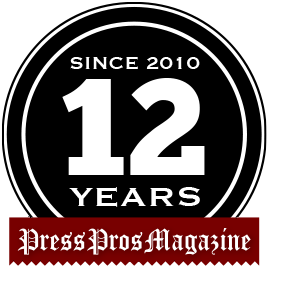 Elida, OH – In the end it was one of those moments you came away from feeling privileged to see – the coming out for a program acknowledged by most as so good it's a shame they don't get the recognition they deserve because they're in a league with so many other good teams, notably the two-time state champion, and two-time runners-up,  New Bremen Cardinals.
But Thursday night in Elida the #2-ranked New Knoxville Rangers (23-2) had their coming out, alright, in a stunning four-set win over New Bremen…23-25, 25-13, 25-16, and 25-21…to avenge a regular season loss to the Cardinals, and to knock the #1-ranked team in Division IV out of the tournament,.  And for a time, out of the minds of those who wonder which MAC team might claim the league's next state title in volleyball.  Earlier in the evening St. Henry had beaten Fort Recovery in five sets, 3-2, coming from two sets down to win.
New Bremen got off to a fast start, serving aggressively, hitting aggressively, and picked up points in clusters in the first set, sprinting out to an 18-13 lead.  But New Knoxville picked up their own cluster of points, a 5-0 run, to close the margin to 18-17, and then traded points with Bremen until 24-23, before New Bremen finally secured the final point to win, 25-23.
"After we lost the first set I thought we ended that set with momentum and energy,"  said Rangers coach Meg Lageman.  "We came back with that run, and I just told the girls that set's in the past and let's take that momentum and energy into the next set…and I thought we did a very good job with that."
Senior Carsyn Henschen took Lageman's words the most literally of all.  One of the state's best in any division, the Duquesne-bound Henschen came out in the second set and ignited her team to a quick 11-5 lead.  And they did it by taking a page out of New Bremen's book.  Henschen and the Rangers served aggressively, hit with purpose, blocked like demons at the net;  and to those who understand the nuances of volleyball, got New Bremen on its heels…and 'out of system'.  New Knoxville's momentum kept building, their confidence flourishing, and with that the younger Bremen team became more tentative, and in a word…flustered.
Still, the Cardinals went on a 5-0 run to trim Knoxville's lead to 11-10, but just as soon Henschen drove a point through the heart of the New Bremen defense and set off another surge that saw the Rangers go on a 14-3 run that finished the set, 25-13.
Set three started out almost in the same fashion, New Knoxville grabbing a 4-1 lead…as both teams scored in short spurts.  New Bremen's usually reliable service game began to fail them, as they either hit long off the court or into the net at one critical point or another.  Shots at the net went long, or wide…or into the block attempt of waiting New Knoxville players.  Out of system, or out of synch, the tables had turned on New Bremen who could never cut into a 4-point New Knoxville lead.  And with another momentum surge at the end, the Rangers extended that four-point lead to nine to take the third set, 25-16.
Henschen was playing magnificently, a whirling dirvish about the court – serving, hitting, blocking, and extending rallies that visibly frustrated New Bremen.  Cardinals coach Diana Kramer exhausted her timeouts in an effort to calm her team down, but out of those timeouts Henschen and crew would make another play, extend another rally, and continue their momentum.  You call timeouts to kill momentum, but it wasn't working for Kramer and the Cardinals.
Down two sets to one, New Bremen came out in the fourth and began trading points with New Knoxville, but point by point the Rangers edged ahead…to 13-7, then 16-10, and 19-12 before the Cardinals found one more rally in themselves to cut the Rangers lead to 20-16, and then 21-19.  But a pair of big blocks by Knoxville seemed to take what wind there was left out of the New Bremen sails. A pair of quick points ended it, 25-21, dashing Bremen's undefeated season and hopes for a return to the regional round of the tournament, and the Final Four in two weeks.
"We're excited,"  said Meg Lageman.  "This is where we wanted to be and we want to keep moving up our ladder, which is what we call it, and hopefully we can get all the way to the top.
"I think keeping them out of system was a key to us winning this match, and I thought we did a good job with that.  New Bremen is a very good well-rounded team.  Our defense was there, we swung every time and were super aggressive (on offense), and that kept them out of system.  And Carysn played great tonight.  I told her before the match to just swing.  If it's going to work it's going to keep working, and it did.  Just play like yourself, and she did. She played great."
Unofficially Henschen had 19 kills for the match, but her impact at all points on the court made you forget any one facet of her game.  When they needed a point she got it.  When they needed a block she got that, too.  In fact, whatever they needed she seemed more than capable of delivering.  She was in the moment…all night long!
"It feels amazing.  It feels so good because I relied on my teammates,"  she gushed afterwards.  "If I couldn't get it they were going to get it.  It's great to be on the court with your best friends, and especially now because you don't when it's going to be your last game.  You want your best friends beside you because they're going to have your back, no matter what."
Had she ever had a better overall night in volleyball?
"Oh my gosh…probably not,"  she added.  "I knew what I wanted to do, and I knew what I wanted the team to do.  No matter what, I wanted to play to the best of my ability and give it all I had.
"There was a lot of motivation to beat them, because Bremen is a great volleyball program, and they always will be.  I don't think we're an underdog, but we're a smaller school and it just feels great to be on top and beat that bigger team."
It was a devastating turn of events for the New Bremen girls (24-1), and Diana Kramer spent a long time in the locker room before emerging to talk about her team's final moments of the season.
"I told them I loved them,"  said Kramer, her eyes red with emotion.  "This team has been through so much heartbreak off the court…this team has been maybe the closest team I've ever coached…and we just talked about a poem I like, entitled 'The Dash'.  Not many people know our story off the court, but there's been tragedy after tragedy after tragedy with this team and 'The Dash' is one of my favorite poems.  It talks about how you want to be remembered, how you want to live your life, how you have a birth date and a death date…but how you live your dash is the most important thing.  We have a record now with a '1' in it, and some people may remember that '1'.  But I want them to remember the dash – all the memories, all the moments, because the relationships are the most important thing.  People can never take away 'the dash' from us.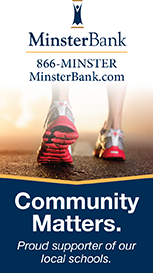 She conceded, too, that New Knoxville not only played great volleyball, but that they did beat New Bremen at their own game.
"We were out of system, and I give them a lot of credit.  And Carsyn Henschen proved tonight that she might be the best player in the state of Ohio.  I'm very proud of her.  She's going to Duquesne, and I'm a huge fan of hers.
"But I'm heartbroken for our team because we don't have another practice tomorrow.  I love them so much."
New Knoxville moves on to next week's regional round, and in a wide-open, wild and woolly year the conversation can indeed continue as to which MAC team might indeed get to the Final Four.  But before that happens…enjoy the coming out.
Appreciate how it feels to be smaller, to be on top…and to beat that bigger team.