Nittany Lions are coming into Ohio Stadium with two straight losses, but the Buckeyes head coach said every possible advantage must be utilized in order to win and stay on course toward Big Ten East title.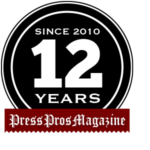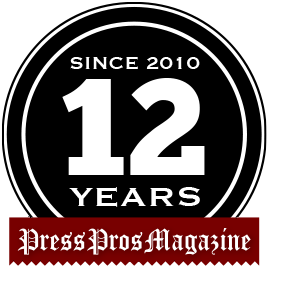 Columbus, OH – About the only nugget of news coming from Ohio State this week is that the football team is going to make a fashion statement Saturday night when it will run on to the turf at Ohio Stadium wearing all scarlet uniforms.
The athletic department is asking fans – and it surely should be a sellout – to wear red or scarlet for a "Scarlet the 'Shoe'' event.
The fifth-ranked Buckeyes (6-1) will go for their fourth straight victory against No. 20 Penn State (5-2) at 7:44 p.m. in a nationally telecast game on ABC.
This is not supposed to be that close of a game with oddsmakers having made Ohio State an 18 ½-point favorite. Eight of the last 10 games in this series have been decided by 13 points or less.
Head coach Ryan Day wants there to be such a din inside the ballpark that the visitors won't be able to hear their signals.
"I'm asking Buckeye Nation to be really, really loud when Penn State has the football, and I mean really loud, so that they struggle to communicate,'' Day said. "Because when they do, that's a huge advantage for our defense. The last time Penn State was here I thought the crowd was unbelievable and if we can replicate that again, that would be huge for us."
Left offensive tackle Nicholas Petit-Frere has been the host and invader when the decibel level is high and can verify that the crowd can be a big factor, especially in the early going.
"A lot of times with night games there is a lot of energy, a lot of juice, because for a night game everyone wants to see their team home team play,'' he said. "Especially at night, it's a premier, marquee event. Whether you are a home team or an away team, they are going to come out hot, they are going to come out fiery and they are going to come out aggressive and wanting to make big plays. Sometimes somebody won't make a play at all because they are so ramped up.''
No one was jumping up and down because of COVID-19 restrictions last season, but Ohio State got a break when the only fans permitted inside 106,572-seat Beaver Stadium were immediate family during a 38-25 victory at Penn State.
Little has gone correctly for the Lions the last two weeks in a 23-20 loss at Iowa and 20-18 loss in nine overtimes to Illinois at home. They had been ranked as high as fourth nationally.
Fans have to be in a here-we-go-again stink after a 4-5 record in 2020.
This is a survival game for Penn State if it is to win the Big Ten East and get into the conference championship game. A third straight loss surely would knock it out of even a New Year's Six bowl game.
Head coach James Franklin obviously has been knocked off line by these losses because he called Ohio Stadium "The Big House'' and referred to the Buckeyes several times as Illinois.
Plus, Franklin is being asked about his interest in job openings at Southern Cal and LSU and the fact that he changed agents during the summer from Trace Armstrong to Jimmy Sexton.
"I think I've shown over my eight years my commitment to this university and this community, and that's kind of my statement," Franklin said.
The health of quarterback Sean Clifford, a senior from Cincinnati St. Xavier, is a question. He has completed 64.6 percent of his passes, thrown for 1,647 yards and 12 touchdowns and been intercepted five times.
Clifford missed most of the Iowa game because of an undisclosed injury – he was intercepted twice – and backups T'Quan Roberson and Christian Veilleaux were not capable of playing in that big-game atmosphere.
"Sean's much further ahead now being back to 100 percent,'' Franklin said. "That's a positive. Sean felt great, physically, on Sunday."
Clifford said that he's ready to go. He did go the distance against Illinois last week, but was in obvious discomfort and grabbed his side.
How effective Clifford is against Ohio State will depend on his ability to not only avoid the rush, but make plays with his feet beyond the line of scrimmage.
"That's a big part of Sean and what his game is, his ability to extend plays," Franklin said. "His ability to keep the defense honest and to make a play or two throughout the game and pick up a first down with his legs."
There is so much more going on with the Lions. They ran for only 62 yards on 29 carries against Illinois. The team ranks 11th in the conference with a 119.7-yard average.
Penn State gained 71 yards rushing against Wisconsin, 103 against Auburn, 127 against Iowa and a season-high 220 against Indiana.
Noah Cain (245 total yards) and Keyvone Lee (228) have received the bulk of the carries.
The offensive line has had three coaches since 2014.
The defense ranks fifth nationally in fewest yards allowed per play at 4.3 and sixth in fewest average points allowed at 14.7, but the run defense has been porous. It gave up an astounding 357 yards rushing to Illinois.
That game was not an anomaly. Wisconsin ran for 228 yards, Auburn 195 and Iowa 156.
Still, Day is wary of this team for good reason. Penn State was leading Iowa 14-0 when Clifford went out.
"When you look at the games that we've had with them in the past, they're always a dogfight," he said. "That's just the way it has been. And I know it's going to be that way. They have a lot of pride. They're one of the best programs in the country. It's hard to beat these types of teams. And we know when Penn State comes into town, we've got to be on our game, and this is going to be one of those games where it's going to be physical back and forth, and we've got to start fast and be ready to play for four quarters."
Tight end Jeremy Ruckert, a senior, has been through these fistfights with the Lions and agrees.
"You can see it on tape," he said. "They're very physical. They come at you downhill on defense, they have a really strong defense and they always play us tight every year. So, we respect them, we respect this game and we don't like to look at what happened in previous games.''
The question for Ohio State is just how good this team is. There have been five straight victories and 50-plus points scored in four of them, but they have come against Tulsa, Akron, Rutgers, Maryland and Indiana.
No team has scored more than 23 points against Penn State.
That's why Day is stressing "competitive excellence'' and telling his player, "This is why you came to Ohio State – to play in games like this.''
"We've got to utilize every minute of the week,'' Day said. "That's what's important when you're playing in big games. No stones unturned and everybody's got to utilize every minute of the day. You can't waste a rep. You can't waste a minute in meetings. You've got to be efficient as a coach. Players need to get their rest. All those things."