Mismatches abound, or appear to, as the state playoffs begin with pairings that suggest competition may not be as robust as the size of the pack chasing a title in each region.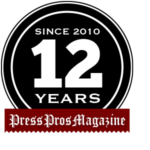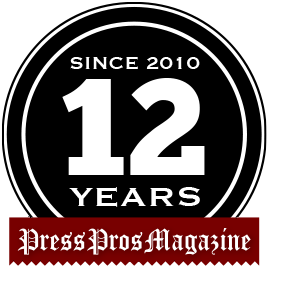 Columbus, OH — It follows that if less is more, then more will be proven less quickly enough.
Yes, week one of the Ohio High School Athletic Association's expanded state football playoffs should tell us whether doubling the size of each region to 16 teams will make the post-season more interesting or just more inclusive.
The fear is that seeds above No. 12, where the Ohio Football Coaches Association wanted the expansion in each region to stop, will be hopelessly outclassed in first-round games against seeds one, two, three and four.
We'll know soon enough by how many of those outwardly-outlandish mismatches will result in a running clock throughout the second half. Or, the first half, if they allowed time to tick away without stoppage that soon after teams claim a lead of 30 points or more.
In Central Ohio, four unbeatens from the Ohio Capital Conference own No. 1 seeds and will thus play the worst team in their respective region. We know how that will go…we just don't know how long it will go.
Before getting to the games, last week's 12-1 record elevated the season's accuracy rate 87-25 (—).
Division I, Region 3
No. 16 Thomas Worthington (2-7) at No. 1 Upper Arlington (10-0)…The Golden Bears have the look of a Final Four team with quarterback Simon Monnin and running back Carson Gresock leading the way. They won't see the fourth quarter in this one.
No. 15 Grove City (2-7) at No. 2 Pickerington Central (9-1)…Central has won this Region five straight seasons, and it has the defense to do it again. The only question is whether the Tigers can score enough to win four games. For this week, that won't be an issue.
No. 14 Westerville Central (2-7) at No. 3 Gahanna Lincoln (6-2)…Lincoln showed its capability with a Week 10 win over Pickerington North. The Lions have way more than enough in Diore Walker's rushing talents and a mammoth offensive line to roll to their fourth straight win.
No. 13 Westerville North (3-7) at No. 4 New Albany (10-0)…A second unbeaten team to go with UA and once-beaten Pick Central? Now you know why this is the deepest Region in Division I. The Eagles already pounded out a 35-14 win over North earlier this season. Nearly three months later, the result won't change.
No. 12 Central Crossing (4-6) at No. 5 Hilliard Darby (7-3)…Darby QB Blake Horvath finished the regular season with the school's career record in rushing touchdowns and is two away from the combined TD mark. He'll get it against Central Crossing, but this one will go the distance before Darby advances.
No. 11 Groveport Madison (4-6) at No. 6 Pickerington North (7-3)…North finished with a disappointing loss to Gahanna Lincoln, on the heels of giving away a late lead against New Albany. Groveport has won two in a row, so the momentum is going against the seeding in this one that North will pull out late.
No. 10 Lancaster (4-6) at No. 7 Hilliard Bradley (5-5)…Bradley played an unforgiving schedule, but that's not exclusively why the Jaguars are .500. They often sabotage themselves with penalties and turnovers, so the question here is which team shows up. Bet on Lancaster's discipline to deliver.
No. 9 Reynoldsburg (4-5) at No. 8 Hilliard Davidson (7-3)…Reynoldsburg is the team no one wants to play, given wins in four of its last five. The offense is explosive, and it will need to be to keep up with Davidson's pair of 1,000-yard rushers. In a high-scoring final, go with the road team.
Division I, Region 2
No. 16 Delaware Hayes (3-7) at No. 1 Marysville (9-0)...Hayes broke a six-game losing streak with a Week 10 win over Franklin Heights, 49-0. That sounds about right, in reverse, against the top-seeded Monarchs.
No. 14 Dublin Coffman (3-7) at No. 3 Huber Heights Wayne (8-2)…The Shamrocks can score, but do not have the defense to keep up with Wayne. A hard first year under former Minster coach Gerron Stokes ends with a decisive loss.
No. 10 Olentangy Liberty (5-5) at No. 7 Dublin Jerome (6-4)…Liberty got its passing offense rolling to get to .500 with a Week 10 win over Orange. That confidence and a history of playoff success will get the Patriots to the second round.
Division 2, Region 7
No. 16 Olentangy (3-7) at No. 1 Big Walnut (10-0)…Big Walnut hasn't won in this series in a decade, but this is the year to do it. The Golden Eagles have too much, unless they fumble this one away to feed a monumental first-round upset.
Bruce Hooley is the Central Ohio Digital Market Manager for staging.pressprosmagazine.com and hosts The Bruce Hooley Show from 11 a.m. to 1 p.m. on 98.9 The Answer.