The unanimous choice to win the A-10 basketball title is St. Bonaventure, which leaves some of the Dayton Flyers a bit frosty.  The good news is…the choosers haven't gotten it right for years.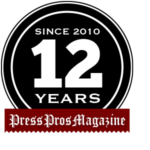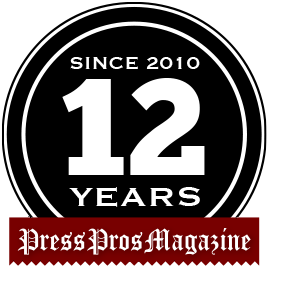 Dayton, OH — The Atlantic 10 basketball coaches and media are all over St. Bonaventure, like Sherwin-Williams on a wall,  but what do they know?
St. Bonaventure, the defending champions, return all five starters, so it was an outward no-brainer for all 28 voters to make the Bonnies the unanimous choice to repeat.
That, though, is pretty much a kick in the pants. In the past three years, the pick-to-click has not finished in the top five.
How about the Dayton Flyers? Second? No, Richmond was picked second. Third? No, that belongs to Saint Louis. Fourth? Nope, Virginia Commonwealth.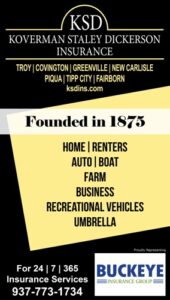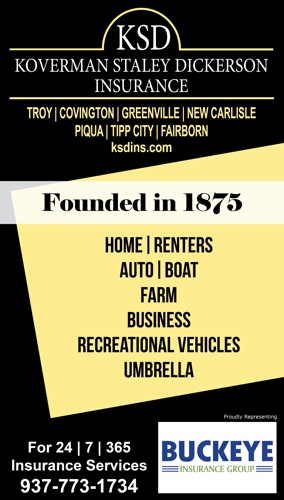 Fifth? Bingo. The Flyers were picked fifth and to red shirt junior guard Elijah Weaver it was an insult.
"I just want to say it is disrespectful," said Weaver. "Disrespect. Top five? I feel we're better than than the four teams above us. So I feel it is just disrespect. And it is motivating."
Newcomer Toumani Camara, a highly regarded transfer from the University of Georgia but already an acknowledged team leader, tempered Weaver's comments. . .but just a bit.
"We have a really young team," he said. Yes, really, really, really young — in terms of true freshmen and red shirt freshman, the third youngest team in all of Division I basketball. It's a team full of Dick Vitale's diaper dandies.
"We just need to see the ups that we have and take that (prediction) as a chip," said Camara. "They tend to underrate us and that's where we want to be. So we have to prove to people what we are capable of doing and be confident. We need to be confident in ourselves, no matter how young we are and have a great season."
Of 13 scholarship players, there are seven fresh faces on the UD roster.
Amazingly, due to the COVID pandemic and extremely few fans in the seats last season, nobody on the current roster has experienced what it is like to play in UD Arena with the rafters rattling and the floor vibrating from the support of 13,500 fans.
They will get their first jolt of that feeling Monday night when the Flyers play an exhibition against Cedarville. It is only an exhibition, but the place is nearly sold out.
Despite the fact Cedarville is Division II, the game promises to give the Flyers a stern enough test as UD coach Anthony Grant gets to glimpse what he has under game conditons.
Cedarville returns all five starters from last season's 19-6 team (four seniors, two graduate students) and they all were part of a team that went 21-8 three years ago.
"We have a lot of new faces," said Grant. "It was a different feel this summer in that it was the first time in my coachng career that when recruits came on campus and say, 'Nice to meet you coach. I didn't realize you are as tall as you are."
That's because recruiting was done via Zoom with few face-to-face meetings until the recruits unpacked their bags in the dorms.
"With this group, it has been more about getting to know them and them getting to know us along with trying to put a system in place," he added. "The guys have been really, really good with the way they've bonded together, the way they've accepted myself and our coaching staff and what we have to do to get prepared for the season."

After a pause, Grant added, "So far, so good."
Grant, though, has no qualms about picking St. Bonaventure to win the league because obviously since he is a voter and it was unanimous, he, too, picked the Bonnies.
"When you look at the fact that St. Bonnie won the league last year, made the the NCAA tournament and have all five starters back, the calibre of talent they have, I think they are a top 25 team in the country.
"So certainly you have to respect where they are, what they've done," Grant added. "And you look at Richmond and they are very similar and started off last year in the non-conference and had some great wins. Then with COVID they were limited to the number of games they played. And they have all those guys back.
"So you look at those two teams and they deserve to be highly-ranked."
Grant begins his fifth season as Flyer coach with a 78-41 record, 14-11 last season that included 9-7 in the A-10.
"For us, we are always going to try to put ourselves in position to compete for championshps," he said. "That's the expectations here. So we're working to try to become the best version of ourselves."
And both he and his team can't wait to take the floor to the reception of 13,500 Flyer Faithful.
"Other than a couple of walk-ons and a couple of guys who have red-shirted, none of our guys have played in front of a packed Arena," said Grant. "So this will be a brand new experience."
No longer will players look into the stands and see a few scattered fans and a slew of cardborad cutouts that included dogs and babies.
"Our focus right now is to be as prepared as we can be," said Grant. "We still have some work to do to get our system in place. Our guys are excited about the upcomig season and excited about getting a chance to play outside competition (Cedarville).
"We're in our fourth week of practice now and guys getting tired of playing against each other and they want to see some outside competition," he added. "They seem to be pretty excited. We are still a work in progress and when we face outside competition there will still be some adjustments we'll have to make once we learn more about our group."
And it all begins Monday night when, even though it is an exhibition against a lower division but talented team, UD Arena will be as full and as boisterouly loud as if the Flyers were playing Notre Dame instead of Cedarville.