They started fast, cooled off, and ignited again at the end.  Russia wins the rubber match with Fairlawn to advance in the Division IV volleyball tournament.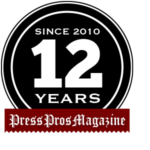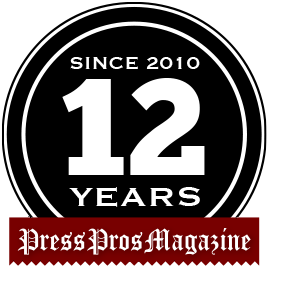 Troy, OH – Russia volleyball coach Aaron Watkins has said for years that the post-season tournament is his time;  and that his goal at the start of each season is to play in the regional final.
Tuesday night he took a step towards that annual goal with his 15-10 Raiders, the #4 seed,  knocked out 17-7 Fairlawn, the #7 seed, in four sets…25-16, 25-23, 23-25, and 25-18 to advance to the district finals to be played on Saturday against a yet-to-be determined opponent – the winner of Tri-Village and Southeastern, who met Tuesday at Covington High School.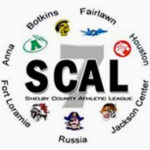 Behind junior Kate Sherman's serving in the first set, the Raiders quickly jumped out to an 11-4 lead, extended that lead to 21-10, and then suffered some anxious moments as Fairlawn came roaring back from its sleep-walk start to close the margin to 21-16.  However, Sherman and company scored the final four points without event to go up 1-0, 25-16.
The second set was tougher.  This time it was Fairlawn that jumped out to the early lead as what Watkins would later call fatigue caught up with his Raiders.  Nonetheless, they came back to tie the game at 18, thanks to some sloppy serve-receive and missed serves by Fairlawn, and went on to take the set 25-23.
"Playing Fairlawn, a county team, for a third time we knew we needed the first set…we had to give everything the first set,"  said Watkins.  "The girls were tired, and we had to refocus on our scouting report.  Once we settled back in and focused on that we were fine."
There's nothing tougher than playing any team for a third time, especially when the options are you either win, or go home.  That's the scenario Fairlawn found itself in as they came out for the third set.  Jessie Abke, Lonna Heath and company decided they weren't ready to go home.
Again they jumped out to an early lead, and never led by more than three points as Russia did its best to regroup and stay close.  It was back and forth, runs and momentum by both teams with Fairlawn clinging desperately to a two-point advantage late.  Russia had its chances, but could not pass at the finish as Fairlawn stayed alive, 25-23.
If Russia was playing tired, the stress of playing with your back to the wall seemed to wear on the Jets in the fourth set.  That said, they again kept it close to the 13-12 mark, when Russia suddenly went on a five-point run, extened its margin to 18-13, and then scored seven of the final twelve points in the match to win 25-18 and move on to Saturday's final.
"We served well, and Kate Sherman overall was in a really good place tonight,"  said Watkins.  "She served really well, she hit well, and she had a couple of big blocks, which usually translates to her serve.  Tonight she was just in the zone."
But Sherman, a 6'1″ outside hitter, had plenty of help, contributions from Miah Monnin, Roni Poling, Simone Puthoff, and others who played through the fatigue to ignite rallies and those 3 and 4-point momentum shifts so much a part of winning volleyball.
"We got off to a good start and that's important to get the momentum,"  added Sherman.  "It's hard to play a county (league) team three times.  We split with them in the regular season and tonight I think we just wanted it a little more.  We knew that if we wanted to advance we had to win."
"You're aware of the pressure,"  said Sherman.  "Before the game you think about how it could be the end of the season if you don't win, but you don't think like that because you're going to lose if you do.  So you have to think you're going to win if you want to advance to the next [round]."
As for the yearly goal, Watkins shook his head and managed a smile over needing one more win on Saturday to advance to the regional round again.
"Fairlawn was a good team,"  he admitted.  "Anytime you're playing a veteran team like that you have to respect them.  You have to be disciplined in what you're doing and I think we did that tonight."
Winners now of eleven of their last fourteen matches, Watkins has appreciated a turnaround that looked anything but promising six weeks ago.  They started the season 3-7.
And with that he was out the back door of Troy High School and on his way to Covington…to scout.  He and the Raiders need one more win.
When you're that close you leave nothing to chance.
In the nightcap semi-final, Jackson Center easily got past Newton to advance to Saturday's round, besting the Indians 25-11, 25-7, and 25-15.