OSU Coach Ryan Day won't allow his team to sleep on Penn State, which has the No. 6 scoring defense in the nation a coordinator he lauds and a unit loaded with veterans.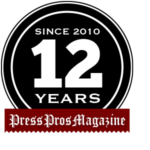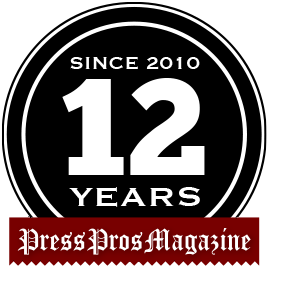 Columbus, OH – It's nothing similar to taking apart and putting together a motherboard in a snap, but unlike that computer geek there is no instruction manual for a college football coach to navigate a team through a 12-game regular season and hopefully beyond.
Put a whistle around that geek's neck and tell him or her to get more than 100 players to play as one and it would be a mess.
As an example, let's use the sticky situation Penn State coach James Franklin find himself in this week.
His team probably saw any chance it had of playing in the College Football Playoff go, poof, with a 20-18 loss to Illinois in nine overtimes. The game was at home…against a 24 ½-point underdog.
Before that disaster, Franklin was hearing questions about whether he could be a candidate to become coach at Southern California or LSU. The USC rumors have abounded since last season.
Now, fans, alumni, boosters and the media are speculating about whether Penn State would even want Franklin back in 2022.
One Twitter troll called him, the Jason Garrett of college football.
Ouch! That was a cheap shot.
Asked Tuesday about his coaching future, it was obvious Franklin's mind is scrambled when he said, "My focus is completely on Illinois and this team and this program.''
Uh, James, that game was last week.
Penn State (5-2) will play fifth-ranked Ohio State (6-1) at 7:30 p.m. Saturday at Ohio Stadium (ABC).
Nike is outfitting the Buckeyes in all red uniforms and spectators are asked to wear red.
Yet Franklin said the Nittany Lions were going to, "The Big House.''
That's the nickname given to Michigan Stadium.
Ohio State coach Ryan Day has his own problems and challenges, and one is making sure his players haven't gotten comfortable during a five-game winning streak.
"Every week is a new challenge. Every week is a whole season,'' Day said during his weekly news conference. "You just don't know how the game is going to play out based on scheme, matchups and the weather. You try not to go into each game with any expectations other than to execute at a high level.''
Day later said, "We have to stay humble with this thing and at the same time build confidence.''
Even though the Buckeyes have won three straight games in the series and the last six at home, it shouldn't be difficult for the coaching staff to get them focused on the Lions.
Penn State does rank sixth nationally in scoring defense (14.7).
"There are things that we have to make sure we lock in on,'' Day said. "As you continue to play better and better defenses, the issues are going to continue to emerge. The issues are always there. It's the coach's job to identify them and to get out in front of them. That's what we're focused on this week, to get better at execution because we're playing against one of the better defenses in the country.''
Ohio State ranks first nationally in scoring (49.1) and total offense (561.0), fifth in passing yardage (352.1) and third in average rush per carry (6.2).
Day said that the defenses his offense will face the second half of the season, without mentioning teams, can't compare with Akron, Rutgers, Maryland and Indiana.
"It goes back to execution,'' he said. "It sounds like coach talk, but that's something we take great pride in. We want to have great energy, we want to have great execution, we want to have great toughness and we want great discipline. Execution is important. Execution fuels emotion. It's something that if you love the game of football, you are constantly trying figure out that game of chess about football.''
Then Day got technical like a computer geek. Before quarterback CJ Stroud launches a play, center Luke Wypler and his line mates must be aware of what Penn State might be attempting to do.
The Lions might disguise a blitz or fake a blitz. They might have three linebackers or five defensive backs. They might overload one side of the line.
Oh, let Day describe it:
"For instance, with the offensive line, what are the calls?'' he said "What are the line movements? How are they going to attack us? What is the line defense? What kind of technique are they using? Are they two-gap or are they penetrators? Is it a three-down front or is it a four-down front? Am I going to get help? Do I need help? Or can I get to the second level to make that block? Where is the running back in proximity to my block?''
Tight end Jeremy Ruckert, a true senior, echoed the coach's thoughts about the Penn State defense.
"You can see it on tape,'' he said. "They play us tough every year. When Sunday comes you let (the Indiana victory) go out the window.''
At the same time, Ruckert said only Ohio State can stop itself with a lack of execution and too many mistakes.
That's why Day practices the players hard on Tuesday and Wednesday so they will be ready for any chicanery on Saturday.
When Indiana drove 75 yards in 15 plays for a touchdown last Saturday during a possession that obviously was scripted during the week, Ohio State coaches had an answer the next time the Hoosiers got the ball, even with a different quarterback.
Penn State has been criticized to the hilt, but that defense can walk with a lot of the teams from its illustrious past.
"I think their defense has played well,'' Day said. "They gave up 10 points (in regulation) last week and they are averaging 14 points (given up per game). I think it's a very good defense. Brent Pry is an excellent defensive coordinator. He has been there for a long time. They have a very good scheme and very good players. I think when you look at their front, they are very active. You look at their players. They are very good. Their back end is veteran guys. They have played a lot of football. They are one of the better defenses in the country.''
A LITTLE THIS, A LITTLE THAT
Asked what he thought about the nine-overtime Illinois-Penn State game, Day quipped, "I'll tell you this, I am going to have a lot more two-point plays ready to go. . . Running back Marcus Crowley was injured during the bye week and will be out for an extended period. But tailback Master Teague will return this week. Receiver Julian Fleming was available in an emergency against Indiana and will be full go for Penn State