To borrow from a competing story idea, here's five things that stood out Saturday night in the Buckeyes' lopsided win over the Indiana Hoosiers…and what you might expect the rest of the way.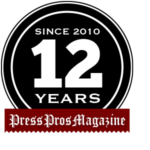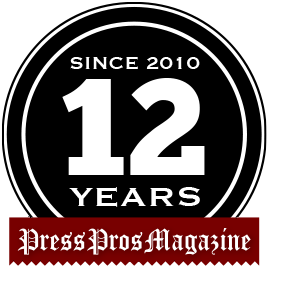 There's really nothing original in journalism anymore, and never has been.  And for that fact I don't think the Columbus newspaper is going to object to us borrowing from a story idea in Sunday's edition.
Headlined, Five Things We Learned from Saturday night's 54-7 thumping of the Indiana Hoosiers, I had no problem at all in scribbling at least five things that stood out to me from the sidelines.  As to what the Dispatch saw, I'm don't know.  I didn't take the time to read.  But in the event that you read this, here's what's painfully obvious now after watching 54-7, eight weeks into the NCAA FBS football season.
Number one…the Big Ten, as a conference, probably isn't that good.  That doesn't mean that Michigan State and Michigan aren't to be respected (they're undefeated) , but how much are you willing to read into wins over Youngstown State, Western Michigan, and Northern Illinois?  About as much as you read into Akron and Tulsa?
A year ago Indiana football was being talked about as being evolutionary.  But by the time halftime came Saturday night what was being talked about was the quickest way home for hearty Hoosier fans soaked to the skin, and drowned by the reality on the field.  Yes, the Hoosiers have had injuries, and everyone graduates at some point.
"Not having Tiawan Mullen and Reese Tayler (standout cornerbacks) made a major difference in our defense, especially with those receivers," Indiana coach Tom Allen said, post-game.  "But I expected us to play better."
But the Buckeyes have had injuries, too, and the depth to say 'next man up' without it being empty rhetoric.  And on the same day that Illinois beat Penn State in nine overtimes, and Michigan took three quarters to shake Northwestern, don't pooh-pooh the idea that I'm just being negative when I say it.  The Big Ten isn't that good this year.
Number two…anyone who said that CJ Stroud was over-hyped, or that they weren't impressed with him after a win over Minnesota and a loss to Oregon…"Child, please", check that opinion at the door, and don't send Ryan Day your suggestions for quarterbacks to recruit in the future.  As a redshirt freshman Stroud is years ahead of his age as an immense quarterback talent…and that's IMMENSE with all caps!  No one I've seen in eight weeks throws the deep ball with more accuracy and ease, and I can't imagine anymore looking more at home in front of a hostile crowd.  There were 52,000 and change whooping it up Saturday night when the Hoosiers took that early 7-0 lead and they led Stroud know about it when he came out for the ensuing possession.  He didn't seem to mind.
Number three…this team has so much talent that it's hard to tell when someone's missing on the field.  I think there was some concern when TreVeyon Henderson was out for a brief time early in the game, jogging up and down the sideline.  But who really noticed?  They gave the ball to Miyan Williams who ran behind that big offensive line and never missed a beat.  Again, you have to respect the depth.  When Thayer Munford missed time with a leg injury it was next man up.  When Stroud rested a sore throwing arm for a week…next man up.  And when the Buckeyes sat their #1s down the second half Saturday you got a look at #21, Evan Pryor, a freshman from William Amos Hough High School in Cornelius, North Carolina.  Thirteen other Big Ten schools would drool at the prospects of having a player that talented.  As it is, Pryor is just insurance for the present, and more to drool about for the future.  He's going to be really GOOD…all caps!
Number four…the defense is going to be alright.  Sure, it's a few steps behind the offense, but that might not matter if you can put up 50 points with regularity.  Eight weeks in it would appear that roles have been defined, instincts have taken over, and confidence is building.  This coming week, with Penn State needing to rebound and atone for a bad-looking loss to Illinois, will be a good litmus test.  No one knows for sure, but it may be as good as they'll get between now and the end of the season…in this year's Big Ten.
Number five…time is on the side of this football team.  And I mean…it's really on the side of this team.  Regardless of what they do this year, or how far they make it in the final four-team discussion, most everyone comes back in 2022.  Yes, there'll be some linemen (Petit-Friere and Munford) that go to the NFL, and they'll lose Jeremy Ruckert and Chris Olave as pass catchers.  But the guys behind the ones they'll lose are just as good – Wypner, Matthew Jones, Marvin Harrison, Jr. and Jaxon Smith-Injigba.  Space limits me adding more to that list.
Can they lose between now and then?  Of course.  It's football.  See Alabama vs. Texas A&M. No team appears to be without its Oregon in 2021.
But can anyone actually say they've seen a team this year that's heads and shoulders better and the five points I just made?
Anyone?