Quarterback JC Stroud threw for 266 yards and four touchdowns in a little more than one half of play and freshman tailback TreVeyon Henderson scored three touchdowns.  But the defense also got into the act with five sacks and nine other tackles for losses.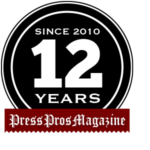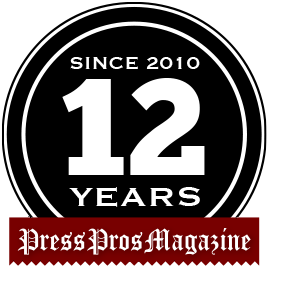 Bloomington, IN – For an athletic department that has celebrated two Big Ten football championships since the end of World War II and none since 1967, Indiana University had to be in ecstasy tallying gate receipts from Saturday night's game against Ohio State.
There was nary a seat to be sat in inside Memorial Stadium shortly after the national anthem.
It was party time for Hoosier fans when their team converted four third downs during a 15-play, 75-yard touchdown drive that tied the Buckeyes at one touchdown each with 2 minutes, 58 seconds left in the first quarter.
But, alas, this is not basketball, and that was the high-water mark for their flagging team.
Fifth-ranked Ohio State's fast break offense kept scoring and scoring and for once its defense kept sacking the quarterback as this game that was played in a light rain and fog was over by halftime.
CJ Stroud completed 21 of 28 passes for 266 yards and four touchdowns and TreVeyon Henderson ran for touchdowns of 21 and 6 yards and caught a 14-yard touchdown pass in a 54-7 prance-through-the-meadow kind of victory.
Don't forget about that defense. Its streak of pick six interceptions ended at four straight games, but it registered five sacks and nine other tackles for loss and gave up just 128 total yards.
This was the Buckeyes fifth straight win, fourth straight win with them scoring 50-plus points and the 12th straight victory on the road.
"I just think it's a different team,'' Day said in reference to the first three weeks of the schedule. "When you practice well, you have confidence. It helps, first off, when the guy next to me, he has done it before. I've seen him do it before for six or seven games.
"I've seen him do it before, and that's big. I think the defense has confidence in the offense and the offense has a lot of confidence in the defense now. When you feel like that, when you are not alone and have a bunch of guys with you, that's when you have confidence.''
When wideout Chris Olave caught a 16-yard touchdown pass that made it 30-7 with 8:24 left in the second quarter, thousands of red tail lights could be seen in the parking lots surrounding the stadium as fans bolted for drier conditions.
One actually has to wonder if Indiana would have been able to score a lot more had redshirt junior quarterback Jack Tuttle not been knocked silly by tackle Haskell Garrett after throwing a 7-yard touchdown pass to tight end Peyton Hendershot.
Tuttle did come back after being helped off the field and then to the locker, but for only three plays.
Do not forget that Tuttle was sacked three times during that touchdown drive.
Backup quarterbacks Donaven McCulley, a true freshman and Grant Gremel, a redshirt junior, were nothing more than bait for a defensive line that had to have grown weary about being asked why it hasn't had more sacks.
"I think it's big,'' defensive back Kourt Williams said of the effort. "We're coming together better as a defense. We're just doing the little things right. It's the little things that get you over the edge.''
In 2020, Indiana intercepted Justin Fields three times because of a variety of blitzes in coming from four touchdowns behind in a 42-35 loss.
This time, there was no feel-good story.
After Hendershot caught the touchdown pass, Ohio State got a 21-yard touchdown run by Henderson and a 14-yard touchdown reception by Henderson on a screen to lead 21-7.
Hoosiers punter Jared Smolar led a snap from center go through his hands, and he was tackled in the end zone by Marvin Harrison Jr. for a safety.
At that point, the Buckeyes smelled a quick kill.
They needed all of 1:35 to up the lead to 23 points.
First, freshman Emeka Egbuka returned the free kick 42 yards to the Indiana 39.
Three plays after a 25-yard run by Henderson, Olave caught a 16-yard pass for a touchdown that made it 30-7.
The Buckeyes closed the half with a 6-yard touchdown run by Henderson and 14-yard touchdown reception by tight end Jeremy Ruckert.
"We had a great week of practice,'' Ruckert said. "More than ever, we've come together as a team. I feel like we're in synch right now.''
The first of the final two touchdowns of the first half was set up by a 20-yard punt return by Garrett Wilson and 18-yard run by Henderson.
On the final score of the half, Stroud completed passes for 8, 8, 15, 6, 13 and 14 yards.
Stroud was sacked once and praised the offensive line.
"The o-line was great,'' he said. I got touched once.''
Preparation during the week, he said, is what helped overmatch Indiana.
"The preparation we do beforehand is superb,'' Stroud said. "We break down film little by little. I'm out there knowing what I'm doing.''
Stroud said that "it's not just about me'' and that this momentum is team-wide.
"Our team has a great mindset of just letting things go, the good or bad,'' he said.
Before kickoff, the Ohio State sports information department listed Master Teague and Marcus Crowley as out on its availability report.
That meant there were three healthy running backs, Henderson, Miyan Williams and true freshman Evan Pryor.
Then Henderson went to the sideline after two plays and had his helmet taken by trainers. That's a sure sign that he was not permitted to re-enter the game.
Henderson was seen doing sprints and blocking drills in front of the bench during timeouts.
Coaches and fans had to be exhaling when he returned to the lineup and began showing why he might be the most exciting first-year player in the nation.
Why were hotel and motel rooms and Air B&B's going for as much as $1,200 a night in this city that is about 45 minutes south of Indianapolis?
It sure wasn't Hoosier alumni or boosters making the reservations.
No, a lot of the rooms and seats that were sold got into the hands of Buckeyes fans making the arduous trip over despite horrendous construction delays.
Even though spectators backing both universities wear red, it was obvious by the din Ohio State people made when their team ran on to the field for the final pre-game warm-up.