Upper Arlington thumped rival Hilliard Davidson 42-14 to win the OCC Central Division title and secure the tradition-laden program's first perfect slate since 2000, when the Golden Bears captured the Division I state championship.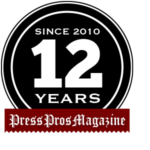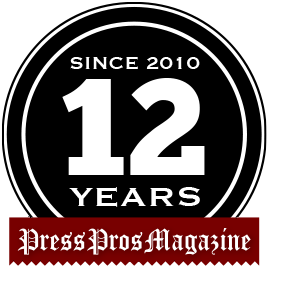 Upper Arlington, OH – During offseason workouts, coach Justin Buttermore and some of his Upper Arlington football players insisted they had good vibes about the upcoming season. A skeptic, however, would be quick to point out that about 700 teams across Ohio at one time shared a similar optimism. Not to mention that the Golden Bears were coming off a 3-5 campaign in 2020 – the worst in their storied 96-year history.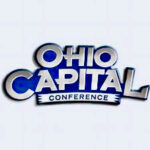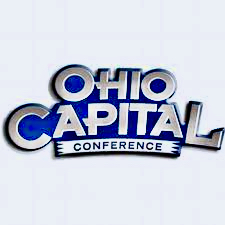 "Never in your wildest dreams do you expect to go 10-0 or even 9-1," said Buttermore, the second-year coach. "But we had a lot of seniors who were determined to prove that our record last year wasn't nearly as bad as it looked. Even so, the outlook has changed dramatically just since the opener when we had to come from three scores down in the second half to beat Reynoldsburg (42-41) in the final seconds of the game.
"That's why I told the guys a few minutes ago that they should celebrate this accomplishment with their teammates, the student body and parents. Spend as much time on the field letting this sink in. This is a night they should remember forever. Even though we have much bigger goals in sight, going 10-0 is truly special."
Upper Arlington completed its perfect regular season in fashion, spanking rival and long-time nemesis Hilliard Davidson 42-14 Friday before a spirited home crowd at Marv Moorehead Memorial Stadium. The win gave the Golden Bears (10-0, 5-0) an Ohio Capital Conference Central Division championship, their first outright since 2008. Davidson (7-3, 3-2) was seeking a share of the title.
This marked the 17th perfect season in UA annals, but the first since 2000 when the Golden Bears – led by Ohio Mr. Football running back/defensive back Jeff Backes and defensive end Simon Fraser – won their only Division I state championship. Backes went on to star at Northwestern and Fraser at Ohio State. UA claimed Class AAA Associated Press poll crowns in 1967, '68 and '69 before the Ohio High School Athletic Association instituted a playoff system. All three of those teams under the legendary Moorehead were undefeated and nationally ranked.
The face of the 2021 team has been senior running back Carson Gresock, but on this misty night it was quarterback Simon Monnin who reiterated that the Golden Bears are a balanced team capable of the deep run in the upcoming playoffs. UA earned the No. 1 seed in Region 3 and will host a first-round game Friday against an opponent to be determined.
Monnin completed 14 of 17 passes for 210 yards and a career-high four touchdowns, three of which went to Sam Cannon.
"Our game plan is always to lean on Carson, but we adjust to what defenses show us and tonight it was obvious from the opening series that were putting a lot of guys in the box to try to stop Carson," said Monnin, a senior, who came in with 1,397 yards passing with 17 TDs and just one interception. "We've proven all season that we have plenty of other guys who can take over a game. We've also got a really good offensive line that gave me plenty of time to throw."
Monnin spread the ball to five different receivers, but it was Cannon who made the most of his five catches for 73 yards, scoring on hook-ups of 4, 10 and 37 yards. Including two kick returns for scores, Cannon has 14 TDs despite being sidelined the first two games.
"We've been connecting all year like this," Cannon said. "We just have so many guys who can deliver and we do it such a professional manner. I think that first game was a turning point that really set in motion what we've achieved. We've improved so much since then and gained a lot of confidence."
Buttermore knew all along that Gresock, who came in with 1,584 yards rushing with 24 TDs, couldn't carry the team on his back.
"Our passing game has gotten better and better each week," he said. "Simon and Sam have developed a nice chemistry but we've got a host of other guys who have come through with big plays."
Davidson, which still owns 20-8 series lead over UA dating to 1991, struck on the opening play of the game with an 80-yard TD run by Jonny Weir, but it was called back by a chop block penalty.
The run-based triple-option attack yielded two long, time-consuming drives but the Wildcats couldn't keep up with the Golden Bears' quick strikes. Davidson pulled to 28-14 early in the fourth quarter after a drive that chewed up nearly 10 minutes. But Chris Reynolds returned the ensuing pooch kick 65 yards for a touchdown.
Chris Mazzaferri (four receptions, 80 yards) and Gresock (10 carries, 61 yards) also found the end zone for UA, which came in ranked No. 4 in the AP poll.
Weir picked up 120 hard-earned yards on 28 carries to pace the Wildcats. Jeremey Scally coached UA for one season (2019) before returning to Davidson, where he had been a long-time assistant, to take over for retired Brian White in 2020.
"If there's one thing that has kind of defined this team it's just a calm confidence that they exude," said Buttermore, who also enjoyed much success at Dresden Tri-Valley and Granville. "To go through three coaches in three years isn't easy. They've just showed a lot of grit and commitment from day one. We honestly didn't know how good we could be this year. A season can unfold in odd ways sometimes, and I still think back to that opening game and shake my head to see where we are now."