Two proud small towns with storied football traditions and a lot on the line in a season finale brought the pot to a boil Friday night before things thankfully simmered down and a rivalry gathered more animus for the future.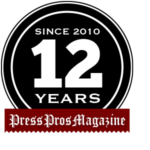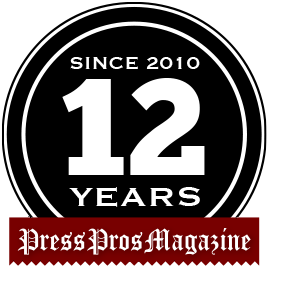 Mechanicsburg, OH — The West Jefferson-Mechanicsburg rivalry lingers out there at the end of the schedule every season, which allows the suspense to build and the stakes to rise, although the latter certainly isn't essential to the former.
Both schools have been playing football long enough and well enough for their annual showdown to carry mammoth meaning even when the spoils of an Ohio Heritage Conference championship and an undefeated season do not hang upon the outcome.
Both prizes applied on Friday night, however, and so there was an extra edge to the proceedings that no persistent second-half drizzle could come close to dampening.
The 30-13 victory Mechanicsburg pounded out via the rough-and-tumble talents of quarterback Aaron Conley and running back Jake Hurst thankfully emerged as the dominant story line instead of something else that threatened before cooler heads prevailed.
Coaches from both schools exchanged angry words at midfield afterward, and a few players had to be restrained from continuing the battle after time ran out.
The fault traces either to a clear violation of the unwritten rules which apply to the final seconds of a game long since decided or a misread of a gesture intended to heal hurting emotions.
None of the hard feelings or harsh words exchanged afterward factored into the victory Mechanicsburg went a long way toward annexing by taking a long time to complete a long drive to start the second half.
The Indians (10-0, 8-0 OHC North) enlarged their 10-7 halftime lead with a 17-play, 91-yard touchdown march that consumed 9:57 and left the Roughriders (9-1, 7-1) two scores in arrears.
"We're just a bunch of hard-nosed, farm-town kids that run the ball down your throat and throw it when we need to," Conley said. "That was a drive knew we needed. It was, 'Hit 'em in the mouth and milk as much clock as you can.' "
Hurst carried six times and Conley five on the first 11 plays before Conley carried five straight times to push Mechanicsburg from the West Jeff 25 to the one-yard line.
Hurst carried it over from there and Danny Mascadri's extra-point increased the Indians' lead to 17-7.
"They do a lot of good stuff formationally," West Jefferson coach Shawn Buescher said. ""They put you in conflict. They do a lot of good stuff that way. It's a matter of you have to be physical at the point of attack, yet you have to be very sound on the back end."
Mechanicsburg thought it would have to be so in the secondary, given West Jefferson's high-powered passing attack that shredded opposing defenses all season.
The Indians therefore played two deep safeties and dared the Roughriders to run.
Quarterback Tyler Buescher, the coach's son, threw only three times in the first half, none of which he completed.
Then, when he did connect, converting a third-down to near midfield after finally getting possession late in the third quarter, West Jeff fumbled the reception back to the Indians at the 43.
Conley's subsequent 31-yard run positioned the Indians to increase their lead on his five-yard scoring pass to Mascadri. Even with the blocked extra point, that gave Mechanicsburg a 23-7 margin early in the fourth.
Adam Fry, who returned the game's opening kickoff 86 yards for a West Jefferson touchdown, got behind the defense for a 58-yard TD pass from Buescher on the next series.
Conley blitzed and sacked his opposite number on an attempted two-point pass to preserve Mechanicsburg's two-score lead, 23-13.
The Roughriders held and benefitted from a shanked punt to take over at the Indians 26 with 8:16 left, but penalties and a third-down sack from Levi Milledge blew up any attempted rally.
"They deserve a lot of credit for the way they played," Shawn Buescher said. "They're a great football team. We're a good football team. The big thing tonight was the turnovers. We had three and that killed us."
Hurst closed out the victory with a clinching touchdown plunge with 2:33 left.
What followed caught even Mechanicsburg coach Kurt Forrest by surprise initially, given his stern reaction to one of his assistant coaches calling a timeout with four seconds remaining and the Indians on defense.
The staff then ushered Forrest onto the field, where his seniors surrounded him and administered a Gatorade shower as the stadium announcer urged the home crowd to congratulate Forrest on his 100th career victory at Mechanicsburg.
West Jefferson's staff didn't take kindly to that and let their Mechanicsburg counterparts know as much at midfield afterward.
"You can put this on record," Shawn Buesher said. "The fact they called a timeout and did that, I would never do that to him. Ever. You can quote that. I've never ever embarrassed them. He's 4-9 versus us. I've never done that to him. Ever. Our program is too classy. It's unacceptable to make that announcement."
Forrest said he understood the West Jefferson staff's displeasure, but provided a back story to explain the odd ending.
"I had no clue my staff was going to do that," Forrest said. "It upset me at first, so I understand why West Jeff feels that way. But they need to understand what's gone on in this community this week."
Forrest said the unexpected death of Kenny Love, a Mechanicsburg all-state player from the late 1960s era and a fixture in and around the program since, cast a pall over the community.
"There was a lot of emotion over that," Forrest said. "It's like anything in life. You need to know the whole story before you make a decision. So they need to understand that."
Mechanicsburg, which owns the state's No. 2 ranking in Division VI and will likely emerge with the top seed in Region 24, definitely understands its playoff hopes rest with the tandem of Conley and Hurst.
"We might not be the biggest guys out there, but we give it all we have," Hurst said. "That's why we train in the weight room as hard as we do. Neither one of us is six foot and we're not above 190, but we've put in the work to handle those big guys who come at us.
Conley goes 5-9, 180 and Hurst is 5-9, 190, but both topped 100 yards rushing and both also played key roles on defense.
"They've been teammates since they were three or four years old," Forrest said. "They're great kids who work really hard. I've been lucky enough to know them for a long time."
Bruce Hooley is the Central Ohio Market Manager for PressPros. He hosts The Bruce Hooley Show from 11 a.m.-1 p.m. Monday-Friday on 98.9 The Answer and the We Tackle Life podcast on iTunes and GooglePlay.