Big plays, big numbers, and a big send-0ff to the postseason…Milton Union claimed the inaugural outright championship of the reprised Three Rivers Conference with a convincing win over Riverside.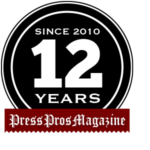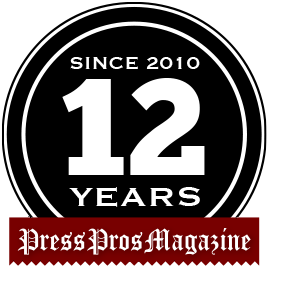 DeGraff, OH – On a damp, cool night in Logan County Friday Bret Pearce and the Milton Union Bulldogs (9-1, 7-0 in league) laid claim to a bit of history, claiming the outright title of the reformed Three Rivers Conference with a convincing 37-14 win over the Riverside Pirates (7-3, 5-2 in league).
He got the celebratory Gatorade bath as the clock wound down to zero, then quickly huddled his champion Bulldogs together to probably remind them that a title is nice…but the bigger news on Saturday morning will be the announcement of their next opponent.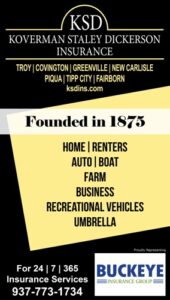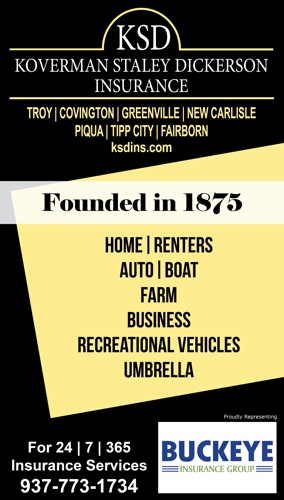 Pearce and the Bulldogs are going back to the post-season playoff next week as no worse than the #7 seed in Division IV, Region 16.
A team about which very little has been said or profiled throughout the 2021 regular season, Milton ignored an annoying steady rain to go about their usual business Friday.  They ran the football…for two-thirds of their total of 389 yards, relying on the bellwether performance of junior Michael Elam (18 carries for 147 yards and a touchdown), and got enough big plays from the likes of Blake Brumbaugh, Matt Pickrell, and Cooper Brown as a complement to counter every Riverside challenge.
"It was a total team effort for us,"  said a soggy Pearce, afterwards.  "Our kids knew what was at stake and they wanted it.  They play hard and I think we have some tough kids.  They had their backs against the wall a couple of times tonight, and they responded every time."
Make no mistake, they wanted to run the ball…and they DID run the ball, headed by Elam's magnificent effort.
"That's a tribute to Michael Elam and the seven guys we had blocking up front.  The weather wasn't great, and we came out early and tried to have some balance.  But the run seemed to be working, and if you've watched a Bret Pearce-coached team before…if I can run a play and the other team isn't going to stop it than they're not going to see another play."
However, it was Riverside that drew first blood after both teams came up empty on their opening possessions.  The Pirates' Landon Stewart seemed to be in on every play Friday and with 4:17 remaining in the first quarter he hauled in a wounded duck pass from quarterback Myles Platfoot for 28 yards and touchdown in front of Milton's Matt Pickrell to send Riverside up 7-0.
Milton responded immediately, taking the ensuing kickoff and rattling off nine plays and a 13 yard touchdown run by Blake Brumbaugh to tie the score at 7-7 at the 1:15 mark.
Riverside handed Milton good field position at the start of the second quarter and quarterback Nate Morter immediately took advantage, hitting Brumbaugh down the left sideline for a circus catch of 38 yards in front of Landon Stewart to put the Bulldogs ahead 14-7…a lead they would never relinquish.
Two minutes later defensive back Cooper Brown gave Milton field position again with a spectacular pass pick-off from Pirates quarterback Myles Platfoot that set up the Bulldogs near the Pirates' 40 yard line.  Moments later Elam extended the lead to 21-7 at 5:23 with a 3-yard run.
"The line blocked good for us tonight,"  Elam would say later, deferring credit.  "This means a lot.  We worked hard all season long to be champions of the new league and dominate like we did."
He would prove that he'd rather run than talk, ripping off one big chunk of yardage after another, steadily ruining Pearce's notion of a balanced attack.  Riverside never did really stop Michael Elam, and Pearce kept feeding him the football.  And with 90 seconds remaining before halftime they had the ball again inside the twenty, bogged down, and kicker Mason Grudich chipped in with a 27 yard field goal to up the margin to 24-7 at halftime.
The rains picked up at the start of the third quarter, as did Riverside's urgency to make something happen.  Kicking off to Milton, the Pirates executed an onside kick, catching the Bulldogs flat-footed, and recovered it at midfield.  From there Platfoot and company would run off 14 plays, 50 yards, and score on a 7-yard pass to Stewart to buoy their hopes and cut the margin to 24-14.  But they took seven precious minutes off the clock, and when Milton got the ball back they ran it all the way to the Riverside one yard line before sputtering on fourth and goal, turning the ball back to the Pirates on downs.
Riverside couldn't get a first down, had to punt, and Milton again had the ball and good field position to start the fourth quarter.  It took just 37 seconds for Nate Morter to maneuver the offense inside Riverside's ten yard line, where Blake Neumaier would run it in from 7 yards out to push the lead back to 16 points, 30-14.  A try for a two-point conversion was no good, giving Riverside hope with 11:23 left in the game.
But they couldn't move get the ball deep enough, or quickly enough, and when tackle Ethan Lane sacked Platfoot for a ten yard loss, setting up third and twenty with five minutes left, the air began hissing out of the balloon…and the rain came down harder.  Turning the ball back over to Milton on an interception, Jordan Foose, playing for Elam (who left the game at the start of the fourth with a leg injury), got loose on a jet sweep and sprinted to the end zone for 11 yards and the crowning score, 37-14.
They had made history, soggy as it was, taking the title without sharing as Pearce got his bath and the clock reached 0:00.
"This feels amazing, honestly,"  said senior Matt Pickrell, whose fourth quarter interception dashed the Pirates' hopes for a comeback effort.  "These are my brothers right here, and we pulled through some adversity this year.  We went out there and won.  We worked well together.  We've been doing this since third grade.  We have the chemistry and that's what makes us great.  You can have great teams and great athletes, but if you're not brothers then it don't matter."
Pearce couldn't disagree, satisfied with a complete effort against a full-of-fight opponent, proud to add some new bling to Milton's already-rich legacy of football…and proud of those big efforts throughout that served to notarize their season and personality as a now dangerous, and under-appreciated post-season opponent.
"Blake Brumbaugh is a dynamic player,"  said Pearce, speaking of his first half catch and score.  "He does something like that every game.  He's fun to watch and kind of makes us dangerous…because if you focus too much on our run game kids like Blake, Cooper Brown, Matt Pickrell and Connor Yates can hurt you through the air.
"We made history tonight,"  he added.  "We didn't have to share it, and we're going to go home and stick the number on the scoreboard.  2021 goes up tonight as soon as we get home."
But not to be lost in the thrill of a title was the effort by Riverside, perhaps an undervalued team in Division VII, playing up three divisions Friday, and giving Milton some anxious moments by taking the lead in the first quarter and seizing momentum with that onside kick to start the second half.
"We gave it our best effort against a great football team over there,"  said Pirates coach Bryce Hodge.  "That's what we talked about before.  Our execution wasn't perfect, but that's football sometimes.  I'm so proud of my boys – proud of the effort we gave.  We fought all night.
"We put ourselves in this position with the success we've had all year, and we have more games after this.  There will be a week 11, and we're probably going to be home for that, and that's a testament to the work the guys have put in all season.  The TRC is cool, and we're going to benefit from this conference.  Whether it's this year, or down the line, we're going to benefit from this."
Of course there's only one first title to any new league, but there was the anticipation of bigger news to come Saturday for both Milton and Riverside.  There will be a week 11 – the start of a second season.
And the quest for a much tougher title.