The Buckeyes defense will be on the spot to prove that it has improved greatly in the last three weeks and that last season's 42-35 squeaker of a victory was a fluke.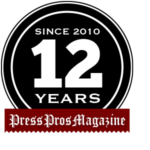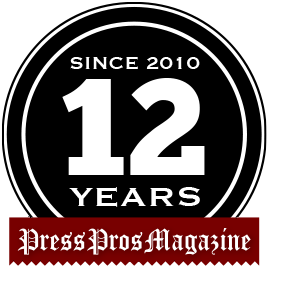 Columbus, OH – It's a fact that Ohio State's football team did indeed defeat Indiana last season by the score of 42-35, and that it was one of six regular-season victories that helped it reach the College Football Playoff.
The vibe coming away, though, was that the Hoosiers got a whole lot more mileage out of those 60 minutes in quarterback Michael Penix Jr. having turned into a bit of a folk hero and Tom Allen becoming a rising star in coaching.
That day, Penix put on his best Teddy Bridgewater impersonation of Louisville days gone by in throwing for five touchdowns and 491 yards. Receiver Ty Fryfogle caught seven passes that went for 218 yards and three touchdowns in matching counterparts Chris Olave and Garrett Wilson.
The Buckeyes led by four touchdowns with 12 minutes, 10 seconds left in the third quarter, then went to mush the rest of the way.
What made that game stand out like a pimple on the tip of the nose for Ohio State is that it had only one more opportunity in the final three weeks to show that game was an anomaly. Their games against Illinois and Michigan were cancelled because of COVID-19 outbreaks and a laugher against Michigan State didn't earn much.
Then the Big Ten made the Buckeyes look a little like grand imposters in tearing up its own rules about minimum games played in choosing them to represent the East Division in the conference championship game rather than the Hoosiers.
There has been no chest-beating by the players this week, but sixth-ranked Ohio State (5-1) wants to show Indiana (2-4) a thing or two when they meet at 7:30 p.m. Saturday at Memorial Stadium in Bloomington, Indiana.
Oddsmakers have made the Buckeyes anywhere from a 19 ½- to 21-point favorite.
"We owe them something,'' bullet Ronnie Hickman said. "We came out on top, but we also saw how many yards they threw for. So, there's a chip on our shoulder. We're excited for it.''
Hickman said the players remember the feeling standing on the sideline watching the lead dissolve.
"It did not feel good,'' he said. "It was that kind of in-between (of winning, but kind of losing).''
Indiana isn't close to being the same team of 2020. It has been blown out 34-6 by Iowa and 24-0 by Penn State and lost to Cincinnati 38-24 of The American and Michigan State 20-15.
Penix has been out the last two weeks with a shoulder injury. If he can't go, expect redshirt junior Jack Tuttle or true freshman Donaven McCully to start or share the job.
Tuttle did complete 28 of 52 passes last week against Michigan State, but totaled only 188 yards and was intercepted twice.
Still, Ohio State head coach Ryan Day has not talked up his team.
"This team should never be looking at anything other than the game ahead of them," he said. "We've learned that lesson. We understand exactly what's going on. We're still a work in progress, and we've got to bring it every week and we know that. We're not going into this game undefeated. We've got a lot of respect for Indiana, and it's going to be a hard road game. Everybody in the Big Ten is playing well this year."
The Buckeyes have won four straight games since falling on their faces in a 35-28 loss to Oregon in Week 2. The last three wins were boat races against Akron, Rutgers and Maryland.
But this team probably won't find out how much it has improved until next week against Penn State. Indiana has lost 26 straight games in the series and is going against a team that has won 11 straight games on the road.
"I think we're in a lot better place than we were at the beginning of the season," Day said. "We got some rest, so now it's going to be a big run. You've heard the cliche' a million times: Take it one game at a time, one day at a time. That's what we're going to do.''
No group must take its coach's words and apply them more than a defense that has to be among the youngest in Division I. True freshmen in cornerback Denzel Burke, tackle Tyleik Williams and ends JT Tuimoloau and Jack Sawyer and redshirt freshman Lathan Ransom and redshirt sophomore Steele Chambers are in the rotation.
The good is that the defense has returned an interception for a touchdown in each of the last four games. The team has a plus-6 turnover ratio (11 takeaways, 5 giveaways).
On the negative side, nine of Ohio State's 20 sacks came against Akron. Opponents have been almost a lock to score in the red zone, especially touchdowns in converting 13 of 20 possessions.
What also is unsettling is opponents being 39 of 95 on third down for 41 percent.
Tackle Haskell Garrett said the defense gradually has improved not because of strategy, but the human element.
"One, it was a sense of urgency and, two, the standard,'' he said. "We understood that we weren't playing to a standard and we weren't holding ourselves accountable on the field. We all came together and understood that we weren't playing up to par, Ohio State par. We said that we had to play our best game.''
Indiana, Garrett said, must be taken seriously.
"Don't be relaxed,'' he said. "They have a lot of weapons at receiver and running back. Just don't be relaxed and finish games. That's huge. The goal has always about getting to the Big Ten (championship game). You don't sleep on anybody in the Big Ten.''
The most pressing need is to put quarterbacks in a panic mode rather than make them hurry.
Last season, the Buckeyes front four made up for a sketchy secondary with consistent pressure, particularly from Tommy Togiai and Jonathon Cooper.
Now, it's up to players such as junior Zach Harrison to apply pressure. Harrison was the No. 1 defensive end recruit in his class, but he has not delivered with just three sacks, one quarterback hurry and one forced fumble.
Harrison said he must do one thing a lot better.
"It's making tackles,'' he said.
Isn't it good enough to get a pressure?
"No,'' Harrison said. "Pressure is always great, but we want to get home. We want to get quarterback sacks.''
Harrison wasn't totally hard on himself.
"I still have a lot of room for improvement," he said. "But this is the best I've played since I've been here. I can tell from my last year's film to this year's, I'm making more plays and being more consistent."
Defensive line coach Larry Johnson said earlier this season that bull rushing – a mano y mano straight-ahead approach – can be only so successful and that technique is the way to go.
These last three games, Garrett said, have gone a long way in the defense being able to see some positives.
"I just feel like we needed a little confidence-booster,'' he said. "We're building confidence and when you have confidence we play fast and physical. It has been building. The more games we play, the better we play.''