Whatever happens from here forward, no one can take away the prestige of an unbeaten regular season. That's in range for four Ohio Capital Conference teams, along with the division titles that would accompany the accomplishment.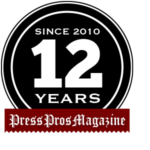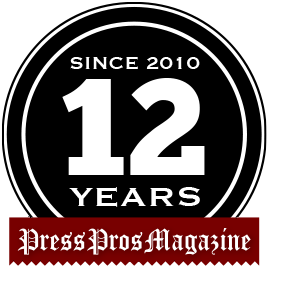 Results from the final week of the regular season don't carry the weight in playoff significance that they have in the past, not with 16 teams in each region making the field, doubling the size of the pack chasing a state championship in all seven divisions.
One thing that hasn't changed, though, is the resonance down through the ages of playing on an undefeated team, something that four Ohio Capital Conference members can accomplish in advance of their respective post-season runs.
Division II Big Walnut can close out its mastery of the Capital division with a win at Canal Winchester, while three of the state's Top 10 in Division I have the same chance in their respective OCC division finales.
No. 4 Upper Arlington appears to face the stiffest challenge, getting rival Hilliard Davidson at home. Sixth-ranked New Albany should roll at home against Westerville Central, while No. 2 Marysville finishes at Olentangy.
The game of the night in Central Ohio looms outside the OCC, with unbeaten West Jefferson traveling to Mechanicsburg in a matchup of 9-0 teams seeking the Ohio Heritage Conference title and to validate their respective No. 5 and No. 2 ranking in Division VI.
A 10-1 record in Week 9 raises the season total to 75-24 (.758).
Reynoldsburg (4-4, 4-0 OCC Buckeye) at Pickerington Central (8-1, 4-0 Buckeye)…Reynoldsburg stayed on mission after starting 0-4, losing three times in that span by a combined four points. A season-opening 42-41 loss at Upper Arlington showed Raiders' offensive capability. Quarterback Dijon Jennings has accounted for nine touchdowns the past two weeks. Central's defense is laden with star power, however, and will show itself ready for the playoffs.
West Jefferson (9-0) at Mechanicsburg (9-0)…This one decides the Ohio Heritage Conference and the favorite in Central Ohio to emerge from the D6 regional. West Jeff QB Tyler Buescher has started for his father, head coach Shawn Buescher, since the eighth game of his freshman year. This is their final regular season game together. What better way to go out than with a league title and an unbeaten season. Mechanicsburg has a say in that, though, and the Indians are just too multiple on offense to overcome.
Olentangy Orange (1-8, 1-3 OCC Central) at Olentangy Liberty (4-5, 1-3 Central)…The Pioneers were getting closer each week and finally made it pay off with late-play field goal win over Bradley. QB Jake Werling rushed for three touchdowns and 206 yards, while throwing for 145 yards. Liberty has lost three straight, but at No. 11 in Region 2 needs a win to protect its seed. That works to get the job done.
Westerville North (3-6, 1-4 OCC-Capital) at Dublin Scioto (6-3, 4-2 Capital)…Scioto came closer than anyone to knocking off Big Walnut before losing by eight points last week. QB Amare Jenkins has thrown 28 touchdown passes and, given his deep receiving corp, will be the reason Scioto goes to 9-0 all time against North.
Westerville South (6-2, 5-1 OCC-Capital) at Worthington Kilbourne (4-5, 3-3 Capital)…Kilbourne has a tenuous hold on a post-season berth at No. 16 in Division II, Region 7. Preserving that against South seems unlikely given how the Wildcats have taken off since Domenic Birtha became their quarterback following a loss at Big Walnut. Four straight wins portends a fifth entering the playoffs.
Hilliard Davidson (7-2, 3-1 OCC Central) at Upper Arlington (9-0, 4-0)…The best way to defeat UA is to keep the ball away from its high-powered offense, and Davidson has the system to do that. Running backs Jonny Weir and Leo Nixon are both over 1,000 yards, but the Wildcats have to play defense, too, and that's where this one gets difficult. Teams can't stack to stop just UA running back Carson Gresock. Not with QB Simon Monnin having thrown 17 TD passes against only one interception. That makes the ultimate difference in this one.
Dublin Jerome (6-3, 2-2 OCC Cardinal) at Hilliard Darby (6-3, 2-2 Cardinal)…Jerome used a last-second touchdown pass to win at Olentangy last week and will likely target a young Darby secondary. The Panthers, though, have held up well all season until allowing 313 passing yards last week in a win over Worthington. Here's betting head coach John Santagata has straightened that out just enough to win a close one.
Dublin Coffman (3-6, 1-3 OCC-Central) at Hilliard Bradley (4-5, 2-2 Central)…Coffman seems set for a playoff spot in Region 2, standing 13th after Week 9. The Shamrocks can score with anyone and Bradley has been a hard team to figure. It lost last week on a late field goal to previously-winless Olentangy Orange. Assume that focuses the Jaguars and they pull out a four-quarter struggle.
Big Walnut (9-0, 6-0 OCC Capital) at Canal Winchester 6-3, 4-2 Capital)…The Golden Eagles will have to work for this one against Canal, which knows it can secure a home playoff game with an upset victory. Big Walnut's Nate Severs is coming off a 238-yard, 38-carry effort last week and seems bound for a 2,000-yard season. The state's No. 4 Division II team shows its ready for more with a two-score win.
Pickerington North (7-2, 3-1 OCC-Ohio) at Gahanna Lincoln (5-2, 2-1 Ohio)…North's only losses have come against unbeaten Marysville and New Albany, blowing a two-score lead against the Eagles last week in a 20-19 defeat. The Panthers want another shot at New Albany, but they better pay attention to Lincoln, which has flown under the radar because of two games lost to COVID. The temptation is to go with the home team, but instead the pick is North via a bounce back motivated by its fourth-quarter collapse last time out.
Marysville (8-0, 4-0 OCC Cardinal) vs. Olentangy (3-6, 1-3 Cardinal)…Marysville is No. 5 in the state and living up to that billing, winning each of its last three games by four touchdowns or more. Olentangy lost on a 34-yard Hail Mary on the final play in Week 9 and has had an emotional week with the death of a beloved teammate. The emotions are unpredictable, but the Monarchs seem too powerful to overcome.
Thomas Worthington (2-6, 0-4 OCC-Cardinal) at Olentangy Berlin (7-2, 3-1 Cardinal)…There's no disgrace in losing at Marysville, which the Bears did last week. They'll rebound and do all they can to protect their No. 2 spot in Division II, Region 6. Expect Berlin's ground attack to get healthy and inflict Worthington's sixth straight loss.
Westerville Central (2-6, 1-3 OCC-Ohio) at New Albany (9-0, 4-0 Ohio)…Sixth-ranked New Albany displayed plenty of character in rallying late to win at Pickerington North. Central is probably OK at No. 14 in Region 3, unless both Worthington and Orange pull upsets. That's not happening for the Warhawks against New Albany.
Bruce Hooley is the Central Ohio Market Manager for PressPros. He hosts the Bruce Hooley Show from 11 a.m.-1 p.m. on 98.9 The Answer and the We Tackle Life podcast on iTunes and GooglePlay.