Concerns over which teams get noticed, while other play in anonymity;  and…is an obsession with 'winning' turning kids off to participating in sports.  Your thoughts shared in the latest 'Reader Speaks'.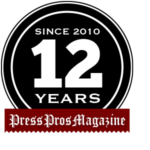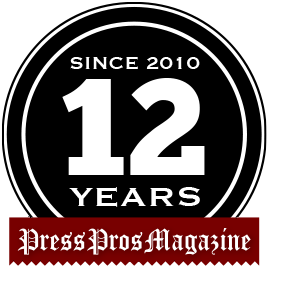 We've dealt with the question before…of whether an obsession with winning is good for adolescent psyches, or even their willingness to participate in amateur sports.  Throughout the fall season we've collected some responses relative to our coverage…about who gets covered, and if there's too much emphasis placed upon covering teams that have a habit of winning?
"Dear Press Pros people: While I've discovered your website and admire the art and passion with which you cover high school football, I also observe your practice of covering teams from the MAC with winning legacies.  And while this certainly is justified, your obvious obsession with winning comes at the expense of other schools and other athletes who do not have the same advantages and privileges that those schools have. I would like to remind that there some who would benefit from just a bit of the attention you pay to those who already have all the attention."  … Holly Kaufman

"I wonder if you're conscious of covering the same football teams every week, because winning is more interesting than reading about average kids who are working just as hard to learn how to play."  … Kevin Sampson
(Ed. Note:  Some metrics for you, Kevin.  To date we've written about:  (Coldwater 4 times), Marion Local (3 times), Piqua (4 times), Tipp City (3 times), Sidney (twice), Troy Christian (4 times), Northridge (twice), Versailles (4 times), New Bremen (4 times), Butler (once), St. Henry (3 times), Covington (once), Minster (once), Fort Loramie (twice), Arcanum (once), Ansonia (once), Milton Union (4 times), Anna (once), Hartley (once) , and DeSales (once)…and Ohio Conference schools 18 times.  The cumulative winning percentage for teams in all these games is just over .500.  You can't get more average than that.)
"Press Pros does a wonderful job of covering sports if you're fortunate enough to win a state championship. I would urge you to think about the message you send with your all-or-nothing definition of success."  … Jennifer Campbell

(Ed. Note:  While we recognize your issue, we also recognize the fact that there are more media entities than just us.  The name of the website is Press Pros Magazine, and not Press Pros Daily News.  Typically, daily newspapers' goal 'is' to cover as many local events as possible, and as equitably as possible.  The term 'magazine', however, denotes 'feature' coverage, of teams or individuals that stand out for one reason or another.  There is, however, a great demand across Ohio for coverage of winning football because it's so much a part of the weekend culture.  The good news is…there's different sources for different stories, and there's a place for both.)
And…..
"No one does what you guys do better.  Saw your site at the state tournament last year and love the work.  Thanks again.  Fan for life."  … Jerry Schneider

A couple of readers took the time to commend former OHSAA Exec. Director Jerry Snodgrass and Ohio State's Chris Holtmann for their recent appearances on the Press Pros Tuesday Huddle Show: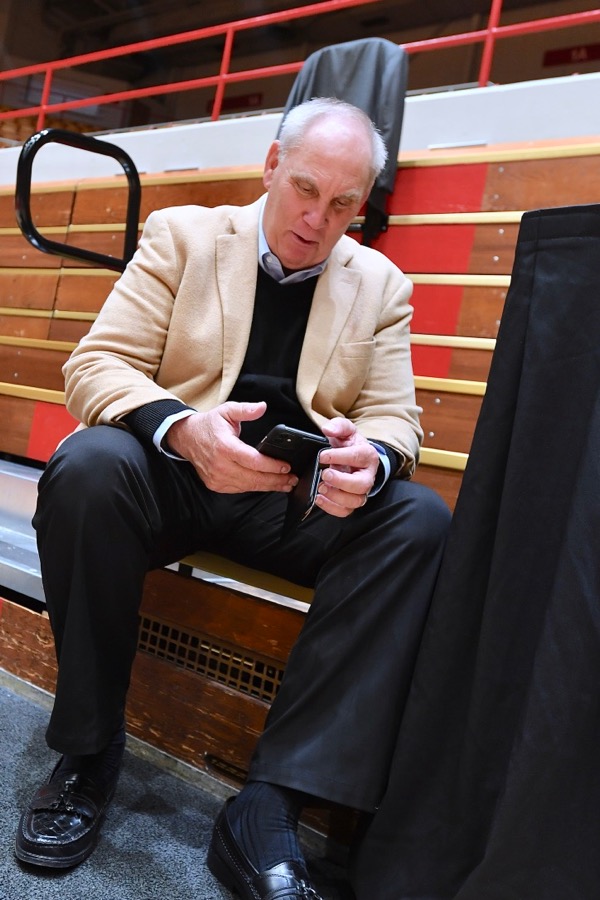 "I was very glad to see Jerry Snodgrass on your recent Tuesday podcast.  I don't know his status now, but I admired his personality and energy as the head of the Ohio High School Athletic Association.  From his comments on your show I wish him well."  … Dennis (Westerville)
(Ed. Note:  A number of people have written to say they enjoyed hearing him on the show, and to express their support for him in the future.)
"Very exciting to see Coach Holtmann on the Huddle Show.  He mentioned Buckeyes basketball having one of the best recruiting classes in the country this year.  Where was I when all that happened?"  …  Russ Massey
(Ed. Note:  I guess it starts with getting Malaki Branham (Akron St.Vincent-St.Marys), Ohio's Mr. Basketball for this year, I guess.  But there's more attention on next year's class which has the #1 player in the state of Georgia (Bruce Thornton), Roddy Gayle (Youngstown, NY), 6'11" Felix Okpara (Chattanooga, Tn.), and Princeton High School (Cincinnati) guard Bowen Hardman.  But recruiting is just getting them in the door.  Turning potential into performance while they're here is the tough part.  Remember D.J. Carton, Mr. Basketball in Iowa who came to OSU two years ago, struggled to fit, and eventually transferred to Marquette?  Basketball in the Big Ten has a way of sorting out one's priorities…in a hurry.)
And a final shot….!
"Have you heard of Hilliard Davidson?" … Jason
(Ed. Note:  Friday night, versus Upper Arlington, and you can read about it on Press Pros!  Check the archives, too, and you'll find them on Oct. 9, vs. Dublin Coffman.)