The true junior from Brooklyn, New York, came to campus as a touted four-star recruit, but had to get into better condition and wait his turn. Now, he's making true senior Thayer Munford look over one shoulder in a fight for playing time,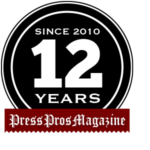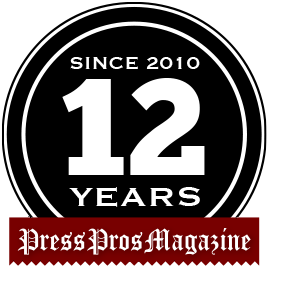 Columbus, OH — The truism has held true since before Vince Lombardi was one of the famed Seven Blocks of Granite in the mid-1930s for Fordham University, and that is…times must be dandy when no one is talking about the offensive line.
Even though Ohio State offensive line coach Greg Studrawa has moved his men around like pieces on a game board, there hasn't been as much as a whisper of a whine from fans, boosters, alumni and media about OSU's blockers midway through the season.
Quiet man Matthew Jones, a 6-foot-4, 310-pound true junior from Brooklyn, N.Y., is a good example of why the word has been mum when it comes to a lack of criticism.
He earned a champions grade from the coaching staff for his work in a 66-17 victory over Maryland two weeks ago, but there's no guarantee that he will start or even play when the sixth-ranked Buckeyes (5-1) take on Indiana (2-4) at 7:30 .p.m. Saturday in Bloomington.
Jones primarily has played left guard, but is the backup center to Luke Wypler and knows enough about the position to play right guard if Paris Johnson can't play.
"That gives us flexibility because if something happens during the game, I can have somebody to go there at all of those spots.'' Studrawa said.
This is an old story, but Studrawa was a mad scientist during preseason practices when he moved right tackle Nicholas Pete-Frere to left tackle, left tackle Thayer Munford to left guard and had natural left tackle Johnson play right guard.
All that was just to get 6-foot-8, 360-pound Dawand Jones on the field at right tackle.
Now, Matthew Jones is pressing Munford for the starting spot at left guard.
Munford, a true senior, acknowledged that Jones is coming on strong.
"Matt Jones has been phenomenal,'' he said. "He has been great all-around playing center, right guard, left guard. That shows his versatility. He knows he can do it. We all know he can do it. Mark my words, he's going to be a problem later this year and possibly next year (if he comes back). He's a strong guy. . . he's a strong guy.''
There was more praise from Munford.
"When I got injured during the Tulsa game, that was his chance to actually step up," Munford said. "Coach Stud saw that, he's like, 'Oh, we can't let this slip. Did you see how Matt Jones played against Tulsa? Did you see how he played against Akron?' Yes, I know it's Akron and Tulsa, of course, but the way he came out, just ran people off the ball, pass blocked, everything. You can't pass him up. You can't just not put him with the starting offensive line."
Actually, Jones began making an impact last season, starting against Michigan State when COVID-19 spread through the roster, and against Clemson in a College Football Playoff semifinal and vs. Alabama in the national championship game.
It's a wonder that Jones has remained patient this long. He was redshirted as a freshman in 2018 and was mostly a special-teamer in 2019, playing eight games.
This season, he was the odd man out after Studrawa scrambled the line. The center job went to Wypler after Harry Miller was injured going into the opener against Minnesota.
"I get frustrated a lot,'' Jones said. "I try to stay sharp and motivated.''
As the No. 41 prospect in the ESPN 300 coming out of high school, he could have transferred most anywhere.
There have been times when Jones said that he "dropped his head,'' but he chose to stay positive and worked harder.
"That never came to my mind,'' he said of transferring. "I felt like I had to work hard because of the competition. That's why I came to Ohio State – to compete. I just take it a day at a time and stay positive. You just don't know.''
Jones enjoys working on cars and has repaired those driven by wideout Chris Olave and Studrawa. He drives a 1990 Nissan.
Asked what type of car he was as a freshman and is now, he was taken aback.
"You want me to compare myself to a car?'' he said.
Jones eventually said he has gone from being a Volkswagen Beetle to a vintage 1970s Chevrolet.
Head coach Ryan Day said earlier this season that Jones was a tease in that he would have 10 good plays and then have 10 poor ones.
A good chunk of his problems dealt with a lack of conditioning. The Buckeyes have insisted on offensive linemen avoiding the floppy belly look since the days of Urban Meyer.
"The harder you practice, the easier the games,'' Jones said. "Sometimes I look back at things I struggled with and know what coach (Day) said that I have 10 plays that look good and then I slack off a little bit. We spoke about that and a lot of it is because of conditioning. That's what we work on every day. Every time practice ends, I grade myself. I see what I have to work on.''
Part of that work deals with running extra 40-yard dashes.
No one has taken one for the team more than Munford. Had he remained at left tackle and played like he did last season, he would have been a heavy favorite to be voted first-team All-American.
By playing left guard, the coaches told him, NFL teams would see his versatility and team-first attitude.
"It was kind of struggle at first after playing tackle for three years,'' Munford said. "It's not as difficult as I thought it would be. I'm happy I did it, sure. I would not change a thing. I can show how versatile I am and can help the team, too. It's moving 330 guys instead of 270. I just go at them.''
One of these weeks, Studrawa might have to settle on a starting left guard, and that starter could be Matthew Jones.
What has Jones done to deserve consideration?
"He has made such great leaps and bounds as far as his maturity level,'' Studrawa said. "He understands what it takes and the extra time that it takes. He knows that it's not just knowing your assignment, but knowing how to do it. He has invested so much more time now. He deserves to play.''
For the record, the numbers point out that this line is better than it was last season.
In 2020, the offensive line's sack rate was 8.4 percent to rank 103rd in the nation, according to Football Outsiders. This season, the sack rate is 3.6 percent for the No. 16 ranking.