It has been a stressful first six games for the third-year coach with a new defensive coordinator in Matt Barnes, Dallas Gant and K'Vaughan Pope transferring and six untested players being thrown into action.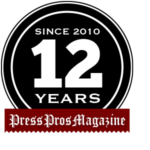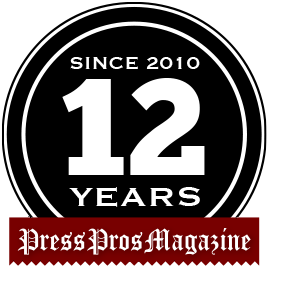 Columbus – Picture a person attempting to put together Ikea furniture, holding instructions with parts scattered all over the living room floor, and you know a little bit what it was like to be Al Washington Jr. when Ohio State football practices began in August.
Washington entered his third season as linebackers coach and had just waved goodbye to trusty veterans Tuf Borland, Pete Werner, Baron Browning and Justin Hilliard.
Players such as Cody Simon, Tommy Eichenberg, Teradja Mitchell, Dallas Gant, K'Vaughan Pope and the rest had played little or not at all when games were on the line in previous seasons.
Washington was waiting for the NCAA to rule whether Southern Cal transfer Palaie Gaoteote would be eligible and watching if Steele Chambers could learn on the fly after coming over from the running backs room.
"Listen, early on in the year, that was reality,'' Washington said Tuesday. "But I knew the caliber of player and person that each of these guys were. At the end of the day, that's going to hold up. I've always been confident in who we've had out there. I love the room and I love the guys that are in there. At the end of the day, I feel like they can get it done and I expect to get it done. That's just the mentality that you have to have. I think you are starting to see that.''
Sixth-ranked Ohio State (5-1) is in great position in its drive for a fifth straight Big Ten championship in beginning the second half of the season against Indiana (2-4) at 7:30 p.m. Saturday at Memorial Stadium in Bloomington, Indiana.
The linebackers, for one, have been playing well or at least adequately since Matt Barnes replaced Kerry Coombs as defensive coordinator going into the Tulsa game in Week 3.
There has been angst along the way.
Gaoteote finally was cleared to play on the eve of the opener against Minnesota, but now he is injured.
The greatest jolt to the unit was Dallas Gant and K'Vaughan Pope entering the transfer portal within days of one another.
Gant called it quits entering practice week for the Akron game, and the nation knows all about Pope's ugly public meltdown on the sideline just before halftime.
The Buckeyes are down to six scholarship linebackers.
First, there was the change from Coombs to Barnes. Barnes immediately went to two safeties and brought back the famed "bullet'' position, with Ronnie Hickman playing the role.
That meant Washington puts two linebackers on the field, rather than three and a different coach is calling the plays.
"The dynamic hasn't changed much,'' he said. "It has been a collaborative effort. I think everybody has been supportive and has been doing a great job.''
Losing Gant and Pope was a blow with regard to depth.
Gant started the opener and was on the field for 45 plays, but he got just five plays against Oregon and one against Tulsa.
Like Gant, Pope was a career special teams player.
Each thought his time had come to play a lot with the first-teamers.
"It's never easy,'' Washington said. "I completely understand their frustration. Both those two young men are great people and really good players. It's tough to manage, but we just kept moving forward. The team focused on what it could and moved forward.''
What did Washington tell the remaining players about the situation?
"I will tell you the conversation was about the moment,'' he said. "We said, 'Guys, we need to focus on things we can control.' That has been the narrative. It has never gone negative. It has always gone positive. We have to take advantage of the time that we have.''
Tough and challenging times, he said, are going to occur and that coaches and players must "persist'' and "stick to it.''
Washington has replayed the Pope mess in his mind. He said the player was frustrated and the incident was an aberration.
"But you do look at those things and you apply what you learned,'' he said.
Simon, Eichenberg, Mitchell and Chambers have been receiving the bulk of the snaps, and their usage depends on what opponents are throwing at the Buckeyes.
For instance, Eichenberg is more of a run stopper and Chambers' strength has been passing downs, particularly third down.
"Depth is always a concern,'' Washington said. "You obviously would like to bolster yourself as much as you can. To say that I'm concerned or worried, I can't say that. I'm excited about those guys and the direction in which they are headed.''
STUDRAWA WAS AN ANTSY PATIENT
Offensive line coach Greg Studrawa left the team after the Wednesday practice before the Tulsa game to have back surgery for a disk problem between the fourth and fifth vertebra.
The good part was that he was able to communicate with his linemen via Zoom conference.
"We were prepared for it because of COVID (protocols for meetings and interviews in 2020) and had all the Zoom stuff already set up,'' Studrawa said. "I was Zooming from the recovery room (after) surgery. It was really good. It's like anything else. As an offensive line coach, they have a certain comfort seeing it and hearing it from me.''
Studrawa has been coaching college football since 1989 when he was a graduate assistant at Cincinnati. It was difficult for him to watch the game.
"You have no idea – no idea,'' he said. "I'm bleeding out of my back, I'm throwing the phone and I was throwing cell phones that I didn't even know I had. It was torture. I was taking some more pills so I could calm down.''
He said the injury probably occurred on the sideline during the Minnesota game.
"I got kind of banged on the sideline and didn't think anything of it,'' Studrawa said. "I flew home the next morning. I wake up and there's a shooting pain down my left leg.''
Doctors put him on a week of treatment, but he had little choice than to have surgery.
"It's getting better. I'm not 100 percent,'' Studwara said. "It's a tough deal. Don't ever have that (injury).''
A LITTLE BIT OF THIS, A LITTLE BIT OF THAT
Head coach Ryan Day said defensive tackle Haskell Garrett and cornerback Cameron Brown are expected to return from injury for the Hoosiers. . . Last week, the Buckeyes practiced as usual on Tuesday, Wednesday and Thursday before getting the weekend off. They practiced in helmets this Monday. . . Day called yesterday's practice "big'' and that he was looking forward to "a lot of energy and spirit.''  Day said that Chambers "should play more'' in the second half now that he has been indoctrinated as a linebacker. . . Day said Indiana has not had the same success as last season because of injuries and the competition. "This team is much better than the record indicates,'' he said.