Awash in veterans still stung by an upset NCAA loss that prematurely ended its Final Four hopes, Ohio State starts the college basketball season well back among the nation's Top 25, but with the talent and motivation to become elite.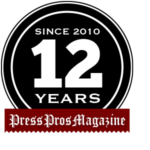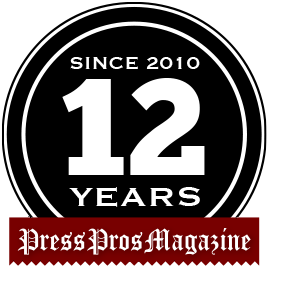 Much like the five-star billing of a coveted recruit, a lofty pre-season college basketball ranking is the emptiest of accolades.
It promises everything and delivers nothing, creating expectations, but offering no results.
No one know should know that better than Ohio State, which owns the No. 17 spot in The Associated Press pre-season college basketball poll.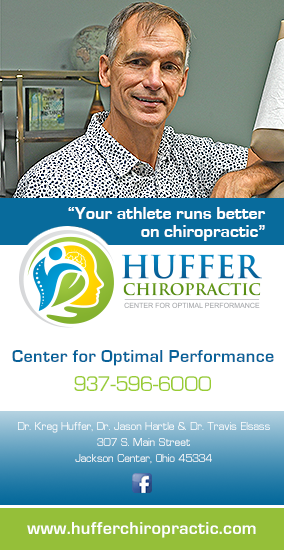 The Buckeyes, who open the season at home against Akron on Nov. 9, learned the folly of putting their faith in such numbers last March, when as a No. 2 seed they suffered the embarrassment of losing to 15th-seeded Oral Roberts in the first round of the NCAA Tournament.
Most of the talent that toiled in what cannot be branded anything other than OSU's worst NCAA Tournament loss ever returns this season, presumably with ample motivation to author a much different ending.
Shooting guard Duane Washington, who missed his last nine three-point attempts in the loss to ORU, and point guard C.J. Walker are the only primary pieces missing from a team that specialized in generating and then crushing its fans' hopes.
If experience breeds consistency, OSU shouldn't be as subject this season to the wild swings that accompanied its seven-game Big Ten winning streak from mid-January to mid-February, a four-game losing streak to end the regular season, followed by a three-game rally to reach the finals of the Big Ten Tournament and then the crushing loss to Oral Roberts.
"I don't think I've ever had a team this experienced and I doubt I ever will again," said head coach Chris Holtmann, who enters his fifth season at OSU with an 87-44 mark that includes four straight 20-plus win seasons and NCAA berths each year, sans COVID. "I also don't think, in fact I know, we've never played a schedule this difficult."
That's saying something, because two years ago when COVID wiped out the Tournament, the Buckeyes started 10-0 and rose to No. 2 in the country with wins over No. 10 Villanova, No. 7 North Carolina and No. 6 Kentucky.
This season, OSU travels to Xavier on Nov. 18, plays hosts to No. 9 Duke on Nov. 30 and gets No. 10 Kentucky in Las Vegas on Dec. 18.
"We have a lot of things to figure out," Holtmann said. "Right now, I have no idea what our rotation is going to look like."
One thing's for sure…it's going to look old, or, at least, familiar.
Kyle Young accepted an extra year granted to all players because of COVID and returns for a fifth season. He, junior E.J. Liddell, redshirt junior Justice Sueing and senior Justin Ahrens are the Buckeyes' captains.
In addition to Sueing and Ahrens in their respective fourth seasons, OSU has fifth-year players in:
Penn State transfer guard Jamari Wheeler;

Louisiana Tech transfer guard Cedric Russell;

Indiana transfer center Joey Brunk;

Ex-Bucknell transfer guard, Jimmy Sotos, who played briefly for the Buckeyes last year before separating his shoulder in January.
Seth Towns, a Harvard transfer last season, is entering his sixth-year of college basketball — two of which he's sat out with injuries. Towns will start this one in rehab, too, recovering from back surgery that will sideline him until December.
As for young guns, OSU has point guard Meechie Johnson, who got a jump-start on his career last season by leaving high school one year early, and fellow freshman Malaki Branham, the state's reigning Mr. Basketball.
Sophomores  Zed Key and Eugene Brown made several consequential contributions for the Buckeyes last season and also could figure heavily in the mix.
"I think we can play a lot of different combinations," Holtmann said. "We'll probably do what we did last year for a lot of the year…play a lot of guys until we get closer to the end of the season and then narrow the rotation down."
Young's return, Key's improvement and Brunk's arrival will free Liddell from having to play center this season, allowing him to show NBA scouts he can create his own shot off the dribble and therefore play small forward in the pros.
The 6-7 Sueing figures to occupy a wing opposite Liddell, and might also get spot duty at the point, which he showed an ability to handle at times last season.
Johnson and Wheeler give OSU plenty of quickness at the point and could be a dynamic defensive duo, while the 6-5 Branham, 6-6 Brown and 6-6 Ahrens provide plenty of size from the shooting guard spot.
Gonzaga is the nation's No. 1 team in the preseason for the second straight year, coming in ahead of UCLA, Kansas, Villanova and Texas.
Michigan is the first of five Big Ten teams in the Top 25 at No. 6, with Purdue seventh, Illinois No. 11, OSU No. 17 and Maryland No. 21.
Bruce Hooley is the Central Ohio Market Manager for PressPros. He hosts The Bruce Hooley Show from 11 a.m.-1 p.m. on 98.9 The Answer and the We Tackle Life podcast on iTunes and GooglePlay.