The Buckeyes' fall 'Scarlet and Gray' series is featuring the future, starting with the most important position on the field.  Pitching, and a fresh start, may be the strength of the 2022 baseball Buckeyes.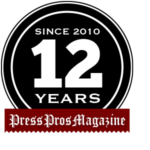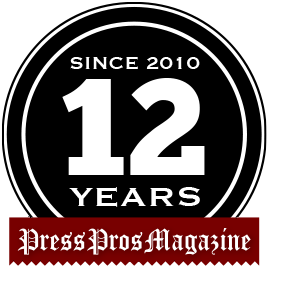 Columbus, OH – Ohio State baseball coach Greg Beals was having 'open house' Saturday at Bill Davis Stadium, showing off the goods with game 2 of the annual split squard Scarlet and Gray fall baseball series.
It was also parents day, with a heckuva' pre-game picnic on the plaza down the left field line – lots of fried chicken and fixins, complemented by a mood of optimism and good feeling for the coming season.
Regardless of who won the intra-squad scrimmage game, as a program they were undefeated for 2022…which officially doesn't start for another four months.
And no one was feeling better about the prospects for 2022 than Beals, in his twelfth year, who took the occasion to show off some the riches of pitching arms he believes he's recruited to help the Buckeyes compete next spring with the likes of Michigan, Indiana, Maryland, and defending Big Ten champ, Nebraska.
Ohio State finished sixth in the 2021 race, behind all the afore-mentioned, with a 22-20 record and some dubious stats that must be addressed between now and the Florida opener on February 18th.  They hit just .242 as a team last year, the lowest mark in over a quarter century, relying on their formidable pitching to offset that absence of offense.
Post-season, starters Seth Lonsway (San Francisco), Garrett Burhenn (Detroit), and Jack Neely (New York Yankees) were all selected in the major league draft, leaving those three critical positions open and a major point of review during the current five game fall series.
The Scarlet team won Saturday's game, an 8-0 shutout that evened the series at one game apiece – the winning run coming in the opening inning on an opposite-field grand slam home run by catcher Brent Todys off Gray starter, sophomore Isaiah Coupet (pronounced Coo-pay).
Scarlet starter, sophomore Nate Haberthier (pronounced Hob-uh-teer), made the Todys blast stand for 5.2 innings of sparkling work, making his own point for consideration come February, allowing just four hits while striking out three.
Afterwards Beals took some time to share detail about his optimism and the developing talent.
"Today you saw a couple of sophomores that are really starting to come into their own.  Last year was a struggle because we didn't get a normal fall baseball.  Now they've had a year under their belts, they're getting a full fall, and they're learning who they are and how to be successful at this level.  They've both been successful previously, but now they're learning how to do it here. Haberthier has a sinking fastball and he pounds the bottom of the strike zone. That's his #1, his bread and butter, and he mixes in a change and slider.
"Coupet has the breaking ball, and it's a big-time breaking ball with great spin along with a slider and a changeup, so he's got the potential of having a four-pitch repertoire.  So I'm excited about those guys and they showed their ability today.  'Habs' pitched into the sixth, scattered four hits, and Coupet struck out a bunch of guys.  He had the bad start out of the gate in the first inning, and that was the difference in the ballgame, and that's part of understanding how to pitch here.  The first batter in the game turned out to be the winning run."
Coupet, from Flossmoor, Illinois, more than got his feet wet last year, pitching 17.1 innings in nine appearances, and opened eyes by striking out five of six Maryland batters he faced in a two-inning relief stint in April.  And he did it with a devastating curveball…one that looks like an egg falling off your mom's Westinghouse.
"It's a pitch my dad taught me,"  he shared Saturday. "He taught be to grab it and spin it, throw it like you're hitting someone on the head with a hammer.  I try to spin it as much as possible."
And he's learning this fall from the more intense instructional process that comes at this level.
"In high school when you worked on stuff it was more general,"  he shares.  "Here, they're going to nitpick whatever you need to do.  It might look good to you, but to them you've got stuff to work on.  It's not good enough."
The curveball was good enough Saturday, after some control issues in the first inning that preceded Todys' home run.  He struck finished by striking out seven in 4.2 innings, including most the Scarlet lineup's best.  He left them flailing and guessing.
Saturday also marked the fall series debut of lefthander Gavin Bruni (Broo-nee), a marquee recruit out of Alliance, Ohio who garnered high school All-American honors last year and was projected the state's #1 recruit by Perfect Game Magazine.  As a senior he surrendered just one earned run in seven starts, and struck out 68 hitters in just 37 innings.
"Gavin's incredibly talented,"  adds Beals.  "We're working on some things to refine him a little bit, so there's more consistency.  He's a work in progress right now.  We've taken a half step back and really believe it will be three steps forward when this process is done.  He's going to have a bright future here, there's no doubt about it."
The offense, if not a concern, will be a focus during the series and over the winter.  Beals believes it's a talented lineup that never got untracked last year due to the loss of non-conference games and developmental time…and against the pitching-rich environment which now defines Big Ten baseball, and college baseball in general.  But after Saturday's four-run first the Scarlet team added runs in the seventh on consecutive doubles by Mitchell Okuley, Colton Bauer, and Kade Kern.
"I've seen a lot of things that I like,"  said Beals.  "We've worked on some mechanical things, and we've worked on some approach things.  And that approach will continue to evolve throughout the winter as we start to put a game plan together for the team, as well as for individuals.  The two-strike approach is better, but it needs to continue to evolve.
"This team has some dynamics.  There's speed and there's some power.  We've played two Scarlet and Gray games and we have five home runs.  Not that we're going to live and die on the home run, but we have the ability to do it."
More than one player mentions confidence going forward, as a by-product of the fall and an attribute for the 2022 season.
"And you're going to get that confidence because the competition here has been so strong,"  reminds Beals.  "It's been strong within individual positions, and it's been with the pitchers against the hitters, and going at each other."
And it's strong, as he points out, for the fact of having additional athletes, thanks to the Covid concessions from the NCAA, allowing extra years of eligibility and playing time for veterans like shortstop Zach Dezenzo and utility man Marcus Ernst.
"But we've got some freshmen who have a chance of stepping in and contributing right away – a Trey Lipsey (Southfield, Mi.) in the outfield, and Bruni on the mound.  It's a greater challenge now because there's five classes of recruits here.  The depth of the ballclub is stronger, and that just makes it a little bit tougher."
If you'd like to go…the Scarlet and Gray Series continues at Bill Davis Stadium Tuesday night at 6:00 pm, and concludes with games next Friday (6 pm) and Saturday (3 pm).  Admission is free!