Quarterback Brock Kidwell led New Albany to two scores in the final 5:16 and the Eagles edged Pickerington North for a share of the OCC Ohio title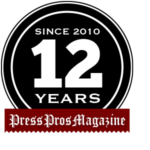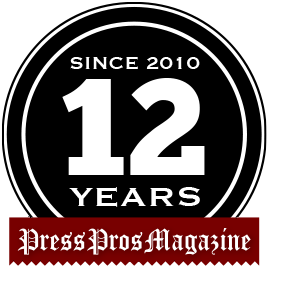 Pickerington, OH — Teams that feature the wing-T offense typically wear down opponents in machine-like fashion, leaning on a large dose of misdirection runs while controlling the line of scrimmage and using the clock as an ally.
Wing-T teams are not built to come from behind, but someone apparently forgot to pass along the memo to New Albany.
"I'm still not sure what happened," Eagles coach Bubba Kidwell said, wearing a dazed grin while watching his players celebrate an amazing 20-19 comeback victory at Pickerington North Friday in an Ohio Capital Conference Ohio Division showdown.
When Kidwell gets around to watching the game tape, he'll realize that his team – thought to be dead in the water midway through the fourth quarter – reached down deep for something extra in putting together scoring drives of 65 and 81 yards for what might be remembered as a statement win for the program.
Slowly but surely gaining momentum after halftime in a defensive slugfest, the Eagles (9-0, 4-0) were on the doorstep of taking their first lead with seven minutes remaining when standout tailback Jadyn Garnes fumbled a pitchout and North's Grant Burke recovered.
Three plays later on third-and-9, Panthers quarterback hit Eli Coppess on a brilliantly-executed middle screen and he took it 94 yards to the house as the toga-clad home student section went bonkers.
Trailing 19-7, New Albany frantically drove down the field and scored. Quarterback Brock Kidwell (the coach's son) had a huge 33-yard broken field run before eventually connecting with Garnes over the middle on a 24-yard TD pass on fourth-and-5 with 2:09 to go.
Pickerington North recovered the ensuing onside kick, but committed a costly penalty before going three and out and being forced to punt.
Taking over at its own 19 with 1:42 left, a comeback by New Albany looked improbable. But Kidwell, doing his best impersonation of Hall of Fame Denver Broncos quarterback John Elway, turned in broken-field keepers of 40 and 17 yards to get the Eagles into scoring position. By the way, Kidwell also wears No. 7, the same as Elway.
"Those plays were mostly improvised," the 5-foot-11, 190-pound senior quarterback said. "I rolled right on both plays, veered back to the left and all I saw was grass. Three-minute drives aren't common with our offense, but when you need to make plays, something clicks inside you."
On second-and-goal at the 8, Kidwell darted straight up the middle and lunged over goal line for the winning score with 37 seconds left.
"Brock and Jadyn really made some big plays for us in that comeback," Bubba Kidwell said. "Brock just improvised and kept plays going. We got vertical on them as the game wore on and the kids just gained more and confidence. We finally found something in the second half against a really good defense."
Garnes rushed for 148 yards on 21 carries and scored one TD rushing and one receiving. Kidwell completed just 4 of 6 passes for 57 yards, but tacked on 135 yards on 17 carries.
"At halftime, the coaches just told us to slow things down and run our offense the way we always do and things would turn our way," said Garnes, who has rushed for 1,244 yards and scored 22 TDs. "We were just thinking too much in the first half. Things didn't look good in the fourth quarter, but we don't stop. That win was a testament to our adversity. We had trailed only once all year and that wasn't for very long."
North led, 10-0, at halftime, but successive punts of 22, 13 and 11 yards dramatically tilted field position and the Eagles eventually capitalized.
New Albany wound up amassing 305 yards on the ground, but committed three costly turnovers along the way.
The Eagles (9-0, 4-0) came in scoring 49 points per game and averaging some 8.7 yards per carry. Pickerington North, featuring a stout defense allowing 13.6 points game, gave New Albany all it wanted. New Albany came in ranked eighth in the Associated Press Division I state poll and North was 10th.
Quarterback Landon O'Connell completed 14 of 24 passes for 238 yards and running back Dawuan Green ran for a hard-earned 85 yards on 25 carries to pace the Panthers (7-2, 3-1), who handed crosstown rival Pickerington Central its only defeat earlier in the season.
"This is a really tough one to take," North coach Nate Hillerich said. "You just hate to lose one like that with so much on the line. Both teams made plays, but their quarterback made some huge ones with his legs in those final two drives. He broke a lot of tackles, and I can't really explain that except to give credit to the kid.
"The sun's going to come up tomorrow. All you can do is just regroup and focus on the last game and the postseason. Who knows? Maybe we'll get a chance to see them again."
It happened in 2020. North won the regular season matchup, 56-21, but New Albany took the rematch in a second-round playoff game, 44-20. The Eagles have used that momentum to carve out one of the most memorable seasons in program history.