The battle between Northridge's electric tailback Kevonte Turpin and Milton-Union's defense promised more than it delivered in a showdown for first place in the Three Rivers Conference.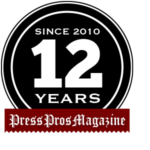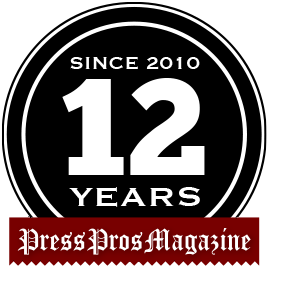 West Milton, OH — Bret Pearce knows how to pull a rabbit out of his hat — not figuratively…literally — although no magician's trick or sleight-of-hand played any part in the disappearing act that thrilled the partisans at Memorial Stadium on Friday night.
Just as quickly as the anticipated four-quarter battle for a piece of the inaugural Three Rivers Conference championship showed itself on stage…poof, it was gone, replaced by a rout no one saw coming.
"I sure did not anticipate that," Pearce said of Milton's 48-6 frolic over previously-unbeaten-in-TRC-play Northridge. "Knowing their record coming in and the scores they've had against other teams, I was just hoping we could get up early and then try to pound them."
Instead, Northridge jumped in front, 6-0 just over two minutes in.
If Pearce's amateur magic show ever begins like the Bulldogs did, he'd step on the tails of his tuxedo while walking on stage and pitch face-first into the orchestra pit.
"I think the way we started kind of kicked us in the butt a little bit and got us going," senior running back Blake Neumaier said.
Milton may want to leave its first trick against Northridge out of the act next Friday at Riverside, given that junior Michael Elam fumbled the game's first snap from scrimmage over to Northridge at the Bulldogs' 45.
Five plays later, Jeremy Henry banged into the end zone from five yards out and Pearce's plan to dominate the line of scrimmage on a slippery, muddy field seemed ill-fated.
But for all the balance the Bulldogs feature on offense with Neumaier, Elam and Blake Brumbaugh, it's their defense that's been undervalued all season.
Milton entered having won its previous three games 41-0, 51-0 and 45-0, which means it's played plenty of backups on both sides of the ball. That's great for depth, but not necessarily ideal for polishing team stats to the highest gloss.
That might account for why Northridge boasted the league's No. 1-rated defense prior to kickoff, ranking two spots above Milton-Union's.
In real terms, there's little doubt how the two units rank now, given that Milton limited Northridge to just six first downs and 98 yards of offense, while forcing five turnovers.
"It's not a secret what our game plan had to be," Pearce said. "Our defensive coordinator, Tim Antonides, put in a great game plan and our kids executed it almost flawlessly. We were trying to give them different looks than they practiced for all week."
Northridge tailback Kevonte Turpin found no freedom all night against a relentless Milton-Union front, managing just 19 yards on 11 attempts, with two lost fumbles.
"We just didn't get it done up front on either side of the ball," Northridge coach Bob Smith said. "We have to get some kind of push to get him going nd we weren't able to do that. I'm not going to blame it on the grass. That had nothing to do with it. They deserved it. They beat us."
Elam bounced back from his first-carry fumble to score from 28 yards away with 5:23 left in the first quarter.
That tied the score, 6-6, but Milton shoved two more TDs across before the period ended, using Cooper Brown's interception at the Northridge 30 to take the lead on the first of Neumaier's three scores.
Turpin and quarterback Riley Holmes botched a handoff at the Polar Bears' 25 shortly after that and Neumaier scored two plays later on his second five-yard run.
Mason Grundich's third straight PAT provided a 21-6 margin that held up until halftime.
Brumbaugh, whose punt returns repeatedly gave Milton a short field to navigate, scored on a 16-yard counter sweep early in the third quarter.
Defensive tackle Jake Brown picked up Turpin's second fumble with 4:30 left in the quarter and rumbled 45 yards for a Big Man touchdown.
There were more turnovers on both sides than you'd typically see," said Pearce, whose Bulldogs committed three and yet still wound up plus-two in that category. "Our kids bound back from that early fumble and started taking control of the trenches. Then we were able to limit their big plays and get some of our own."
Elam finished with 107 yards on 18 carries for Milton (8-1, 6-0), which can clinch an outright league title with a win at Riverside (7-2, 5-1) on Friday.
"It's funny, you get a feel for a lot of teams watching film of your opponents, but Riverside we've hardly seen at all," Pearce said. "I don't have a feel for them yet, but that will change bright and early tomorrow morning."
Bruce Hooley is the Central Ohio Market Manager for PressPros and hosts The Bruce Hooley Show from 11 a.m.-1 p.m. on 98.9 The Answer in Columbus and the We Tackle Life podcast on iTunes and GooglePlay.