The University of Dayton Flyers football team saw yellow all over Welcome Stadium turf, 11 penalties for 114 yards to only two penalties for 10 yards against Marist, which used the help to defeat the Flyers, 20-17. Nevertheless, UD had a chance to pull it out late but misfired on a fourth-and-three pass.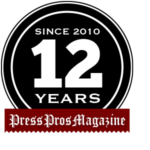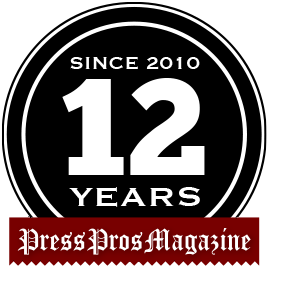 DAYTON — It was not the merriest of days against Marist for the University of Dayton football team.
When you are the home team and you are penalized 11 times for 114 yards, you don't dare look at the scoreboard because it is going to tell you some ugly things.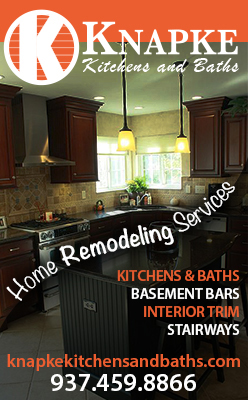 With all the yellow laundry spread on the field on play after play, the Welcome Stadium turf looked like a field of dandelions.
That was only against the Flyers, though. Marist was penalized just twice for 10 yards.
Nevertheless, the Flyers were in it down to the last minute before losing to the Red Foxes, 20-17, on a chilly, windy day.
With 2:11 left and three points down, the Flyers were at the Marist 43, fourth-and-three. UD kicker Sam Webster has an anvil for a left leg, but a 60-yard field goal attemp against the wind would be a wing-and-a-prayer and those prayers go unanswered. Did Bob Seger ever convert anything Against the Wind?
So after a time out, UD quarterback Jack Cook tried a pass. A Marist secondarian batted it away from Joey Swanson. And, in effect, he batted away UD's chance as the Flyers fell to 3-and-3, 2-and-2 in the Pioneer Football League. Marist is 3-and-0 in the PFL.
"We called time out to make sure we had the right play," UD coach Rick Chamberlin said about his team's do-or-go home play. "And it gave us time to catch our breath and keep time on the clock.

"We had enough time to get the first down, then we'd have enough time to score," he added. "The play we called was a good play but we just didn't execute. And their secondary made the stop, batted down the ball.. It was execution. It just didn't turn out."
And quarterback Cook's perspective on the fourth-and-three?
"We needed to find a way to get three more yards on that last play," he said. "They had the right defense for it and we just didn't make the play. At the end of the day, you just have to find a way. We didn't find a way."
Chamberlin talked lengthily about his team's lack of execution all afternoon. It was former Tampa Bay Buccaneers coach John McKay who was asked after a loss about his team's execution and he said, "I'm in favor of it."
Chamberlin wouldn't go that far, because talk like that isn't in his DNA and, after all, these are mostly non-scholarship kids playing football because they love football.
But Chamberlin did talk about the plethora of flag-throwing against his team.
"Some of those penalties are just aggressive mistakes," he said. "You play hard, try to get something done. But there were technique mistakes that led to penalties — blocking in the back, holding on a pass play. Those penalties you just can't have.
"We'd be going and then, all at once, a penalty that led to scores from them or stopping our drives," Chamberlin added. "Good teams don't do that. As I told the team we gave them more opportunities. Instead of shutting them down, getting them stopped, all at once you give them extra turns. And when you give good teams extra turns more than likely you are going to pay for it."
The teams jockeyed for field position as if they were playing on a giant chessboard the entire first quarter and it ended, 3-3.
The Flyers hit their trey on a 25-yard field goal by left-footer Webster. Marist countered with its own trey, a 44-yarder by Luke Paladino.
The proceedings loosened up quickly in the second quarter.
It began when a Cook pass aimed at Andrew Holderer slithered off his fingertips into the hands of Marist's Teddy Wright for an interception.
Four plays later, Mekhai Johnson circled left end and was untouched by human hands on his 33-yard touchdown trip and a 10-7 Marist lead
UD struck back quickly, highlighted by a 50-yard pass from Cook to Jake Chisholm that took the ball to the Marist 13. On the next play, Cook etched his name in UD's history books.
His 13-yard touchdown pass to Sam Bubonics was Cook's 60th career TD pass, most in Flyers history and tied the game, 10-10.
The celebration lasted 16 seconds, the time it took for Webster to kickoff to Johnson, who took the ball at his nine and didn't stop until he was panting in the end zone, a 91-yard sprint down the left sideline that gave Marist a 17-10 halftime lead.
It was a back-breaker, a neck-twister, a body blow that took away UD's breath.
"Killed our momentum," said Chamberlin. "We got the touchdown and it is 10-10. I though, 'OK, the offense is groovin' and the defense has been playing well other than that one long run (Johnson's 33-yard touchdown run).' Then, bam, they hit us. Again, that was lack of execution on our part."
A stout and hearty defense that held Stetson to three points last week, put the clamps on Chisholm. He carried 12 times for 48 yards as Marist sliced heavily into one of UD's best dimensions.
Cook was 14 for 20 for 124 yards and a touchdown, plus the devastating interference and the in-completion on fourth-and-three with two minutes left.
Of setting the all-time touchdown passes record, Cook said, "Yeah, I'll take a win over a little record. But it feels good. I've had a lot of good guys to throw to that made me look better than I really am, so I can't take all the credit."
A suspect pass interference call and two unnecessary roughness penalties against UD on the same play set Marist up at the 12 for what turned out to be the winning field goal. The Flyers held them off until Paladino centered another field goal, a 29-yarder that pushed the Red Foxes to a 20-10 lead after three quarters.
Cook loosened his arm and the defense for an 82-yard drive to draw the Flyers within three, 20-17, with 8:05 left.
Chisholm scored on fourth-and-centimeters for the touchdown after Cook completed passes of 20, 8, 21 and 7 to set it up.
But the Flyers couldn't make that last big play and as Chamberlin said, "They made us pay."