Ohio State has zoomed from 11th to sixth in the Associated Press poll and seemingly has steadied itself since a loss from Oregon, but Big Ten East challenges loom against Penn State, Michigan State and Michigan in the second half of the season.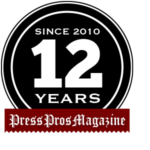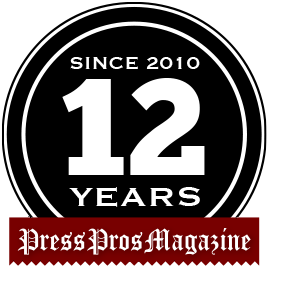 Columbus – It's a great week to be anyone involved with the Ohio State football team in that you are ranked No. 6 in the Associated Press poll, are on a four-game winning streak and people from sea to shining sea are saying a lot of nice things about you.
Players and some staff members will even have a couple of days off in that the Buckeyes don't play again until next Saturday against Indiana.
There is a buzz about an offense that ranks first nationally in yards per game at 562.7 and is scoring at a video game type clip of 48.5 points per game.
The defense has come a long way since secondary coach Matt Barnes replaced Kerry Coombs as coordinator. There have been interception returns for touchdowns in each of the last four games.
But head coach Ryan Day is playing the role of tough-but-fair Harvard Law School professor Charles Kingsfield in the 1971 novel The Paper Chase.
"Confidence is so important in this game, and we're building that," Day said. "But there's still a lot of football ahead of us, and we haven't done anything yet."
The most recent team to be taken apart like a leg of chicken at a picnic was Maryland in a 66-17 victory that was signed, sealed and delivered by halftime.
That came a week after Ohio State smacked around Rutgers 52-13 in Piscataway, New Jersey.
"There were plenty of things to critique, I can tell you that right now," Day said of his film review. "We're all over that. Certainly, we did do some things. We're growing. But there's a lot of things to keep working on, and this bye week is going to going to allow us an opportunity to kind of reflect back on these first six weeks, but also look ahead because we've got some big conference games and some big challenges ahead."
The grunt work in the Big Ten East begins against seventh-ranked Penn State on October 30, followed by No. 10 Michigan State on November 30 and No. 8 Michigan on November 27.
If the Buckeyes can get through that lineup, next up might be No. 2-ranked Iowa in the conference championship game in Indianapolis.
"As we get into some of these games here in the second half of the year in the conference, it's going to be a little more contested," Day said. "We are going to have to earn everything from here on out. And in order for us to get where we need to get, our veterans and good players have got to play that way."
OLAVE BULLISH ON STROUD
Senior wideout Chris Olave has said that he did not leave early for the NFL in order to get stronger. He also thought that quarterback CJ Stroud had what it took to succeed the great Justin Fields.
"I had a lot of confidence in him and his arm talent,'' Olave said of Stroud. "He's a rare breed. I've never seen a guy throw the ball like that. That's one of the reasons I came back – to play with him.''
Stroud ranks third nationally in passer rating at 191.2, fifth in touchdown passes with 18 and sixth in passing yardage with 3,398.
Those numbers would be gaudier had he not sat out the Akron game to rest a sore right throwing shoulder that had bothered him for weeks.
"To see his shoulder get healthy and to see him keep building on his performances – getting better every day, not only on the field but off the field and in the film review and preparation and all that – he's good,'' Olave said. "I can't wait to see him ball the rest of the year."
The beneficiaries have been Olave with 30 catches for 494 yards and seven touchdowns, Garrett Wilson with 31 catches for 546 yards and six touchdowns and Jaxon Smith-Njigba with 23 catches for 452 yards and three scores.
"The three of us are balling out,'' Olave said. "But we have so many guys in the receivers room who can do the same thing.''
WILLIAMS EXPECTED TO RETURN
Redshirt freshman running back Miyan Williams should return for Indiana after sitting out the last two games for undisclosed reasons. He was not on the sideline for the Maryland game.
"Can't get into specifics on it, but it was a couple weeks he was out there and we plan to have him practicing this week," Day said. "He seems to be doing well. I think he's looking forward to getting back out there and getting to practicing and feeling better. He needs to get back in the rhythm of practicing, and once you get healthy and get back on the field, you start to feel better.''
The outlook isn't that certain for senior cornerback Cameron Brown. He suffered a torn Achilles' tendon the second game of the 2020 season and has been in and out of the lineup this season with a knee problem.
Against Maryland, Brown had another setback taking a shot to the head in the second quarter.
"I don't know if he'll practice this week," Day said. "We'll kind of go day-to-day and see how he's feeling. When he has been out there, he has done a good job. It's just that he has had a hard time staying on the field, and so hopefully this is just another bump in the road. But once he gets back, he's a big part of our defense."
Defensive linemen Tyreke Smith and Haskell Garrett could be returning next week.
Garrett, a senior, might be the most irreplaceable lineman in the rotation.
"Anytime you make a run here in October or November, you need your veteran players to play veteran,'' Day said. "I think we've created some depth there, which has been good. But you know the expectation here on the D-line, so looking forward to see that progress being made."
BUCKEYES DOMINATING AWARD
Ohio State has dominated the Big Ten freshman of the week award in winning six straight weeks with Stroud (four) and running back TreVeyon Henderson and Kyle McCord (each one time).
No team had been honored more than four straight weeks since the award began in 2010.
The Big Ten freshman of the week season record is eight times by running back Jonathan Taylor of Wisconsin in 2017.
Lastly, left guard Thayer Munford, a senior from Massillon Washington High School, is one of 12 semifinalists for the Lombardi Award that goes to the nation's top offensive or defensive lineman or linebacker.