A match-up of the state's best teams in Division IV didn't disappoint. Top-ranked New Bremen held off No. 3 New Knoxville's late challenge to claim a share of the MAC championship … with a chance to win it outright on Thursday.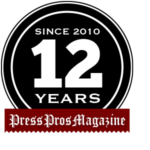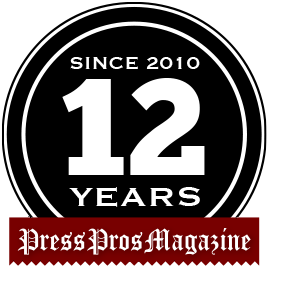 New Bremen, OH – Loud crowd. Packed gym. Intense atmosphere. Outstanding athleticism.
On one side of the net was arguably the state's best volleyball player in Division IV. On both sides of the net were two of the best D-IV teams in the state.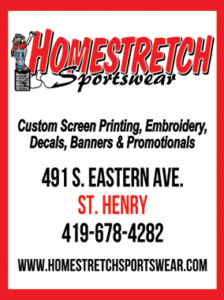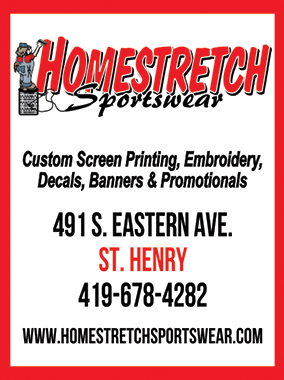 It was another typical Tuesday night during the Midwest Athletic Conference's volleyball season. This one took place in New Bremen, home of the now-reigning MAC champions. New Bremen – ranked No. 1 in the D-IV state poll – claimed at least a share of the MAC title with a four-set victory against No. 3-ranked New Knoxville, last season's MAC champs.
The Cardinals can claim it outright on Thursday with a victory against Fort Recovery. As for New Knoxville, the Rangers hopes for a share rest on a victory against Marion Local and a Fort Recovery upset, also on Thursday.
That's a tall order. New Bremen (21-0 overall, 8-0 MAC) remained undefeated following its 25-14, 25-20, 16-25, 25-21 victory. The loss was just the second for New Knoxville (19-2, 7-1 MAC). There's a good chance they'll meet again once the postseason starts next week.
Get there early for parking, if so.
"There were some volleys tonight that were collegiate level volleys," New Bremen coach Diana Kramer said. "There were some hits that were collegiate level hits. It's fun to be part of. It's fun for both teams, which are three miles from each other, to get to experience this level of volleyball. I think sometimes our towns and our area take this level of volleyball for granted. It's not like this everywhere in the state. I couldn't be prouder of this conference and my team, especially.
"I thought it was a great environment. I thought both teams deserved to play in a match like this. New Knoxville is incredible. They've got arguably the best player in the state on their team. They continued to battle. We continued to battle."
How strong is the MAC this season … and every season for that matter? Consider this: Coldwater holds the No. 1 spot in the D-III state poll. New Bremen holds the top spot in the D-IV poll, followed by No. 3 New Knoxville and No. 5 St. Henry.
As for the Cardinals and Rangers, they got there in different ways. New Bremen has a mix of veteran leaders and newcomers. Two seniors, three juniors, two sophomores and a freshman had appeared in 51 sets or more going into Tuesday's match. Six seniors and one freshman had done likewise for New Knoxville.
"It was more like excitement, especially since this was for the MAC championship," New Bremen sophomore outside hitter/defensive specialist Amelia Dammeyer said of the match-up. "It was a great game. They're a great team. I'd definitely play them again. We probably will play them again."
New Knoxville senior Carsyn Henschen – in the running for D-IV's top player – and New Bremen junior Mia Schmitmeyer put on a show trading kills at the net. Both ended with double digits … Henschen with 19 and Schmitmeyer a career-high 21. But it was Schmitmeyer and teammates like senior Kaylee Freund (9 kills), sophomore Olivia Heitkamp (7) and freshman Melina Schrader (5) that came out firing first. They helped the Cardinals jump out to a 10-3 lead, and eventually 20-10, in the first game.
Five ties highlighted the second game as neither team led by more than two points. The Rangers led 12-10 until the Cardinals, paced by the serving of Dammeyer and senior Chloe Bornhorst, rattled off seven of the next eight points. Kills by Schmitmeyer and Freund helped push it to 21-15. The Rangers battled until a cross-court kill by Schmitmeyer ended it 25-20.
"We definitely started off weak," New Knoxville coach Meg Lageman said. "We came out giving them a lot of easy balls and the first contact was huge. We didn't pass well to start and didn't serve very tough. They did the exact opposite."
Her message after falling behind 0-2?
"We're down two and have no choice but to win the next three. That was our attitude," Lageman said. "I think from the start of the third that clicked for them."
In game three, New Knoxville stayed in front early behind key plays from seniors Avery (8 kills overall with 3 blocks, 9 digs) and Carsyn Henschen (7 digs). New Knoxville led 17-8 and traded points with New Bremen the rest of the way for the 25-16 win.
The fourth and final game was classic MAC volleyball, including a nearly minute-long volley with the score tied 20-20. The Cardinals won the point with pressure at the net from junior Rianna Paul and Freund. A Freund kill and a New Knoxville hit out of bounds – a point saved by one of a handful of NB junior Abi Powers' stellar digs – made it 23-20.
Avery Henschen briefly held off New Bremen's celebration with a vicious kill. But Schrader ended the match with a cross-court kill for the 25-21 win.
"Mia Schmitmeyer was unbelievable," Kramer said. "The really cool thing about our team is the next night it's somebody else. The next night it's Kaylee. Then it's Olivia, then it's Melina. Once I start mentioning people I'll leave somebody out. The really cool thing about this group is … every night it's somebody different.
"The thing that people need to understand what makes our team so special, is the passing. Rianna, Abi and Amelia … they pass every ball and serve receive to target. I felt we were in system more tonight. Amelia, Rianna and Abi don't get the credit they deserve because people are always looking for the big-time swing. Ball control and serving win championships."
New Knoxville had trouble handling Dammeyer's serves, especially. She finished with nine of her team's 11 aces. As for the Cardinals' passing offense, Schrader had 26 assists and Bornhorst 23.
Powers led New Bremen with 26 digs, Bornhorst added 19 and Dammeyer 13.
As a sixth grader, Dammeyer served as one of New Bremen's team managers. That was the first season the Cardinals reached the D-IV state tournament. She's looking for a return trip, and it starts with practice.
And a little dancing.
"Practices are really fun. We work hard but at the same time everyone is having fun while we're getting better," said Dammeyer, who along with several of her teammates did the YMCA and danced to Survivor's "Eye of The Tiger" prior to the second game. " … We need to stay loose or else we won't play well. Doing those little things helps a lot. … We got (coach Kramer) to dance in the locker room before the game tonight."
Over in the New Knoxville locker room, Lageman said her Rangers would learn from this loss heading into the D-IV postseason … and that potential match-up with New Bremen. The Cardinals knocked the Rangers out of the tourney last season during New Bremen's run to a fourth straight state appearance (with titles in 2019 and 2017 and runner-up finishes in 2020 and 2018).
"They definitely had some grit and they started to play as a team, play as a unit," Lageman said of her Rangers, who also received spirited play from seniors Melissa Waterman (5 kills, 7 digs), Ellie Gabel (33 assists, 13 digs) and Haley Fledderjohann (6 kills, 8 digs). "I'm happy with that. Just started too late. We need to have that from the start.
"Another season starts next week. We're looking forward to it."
And so is the MAC community.