Once a lengthy to-do list, Shane Carter has crossed off more than few items on his wish list for Troy's Lincoln Community Center. The LCC — once struggling with just four programs offered — recently celebrated a new addition, turning the LCC campus into a dream come true for the executive director.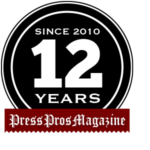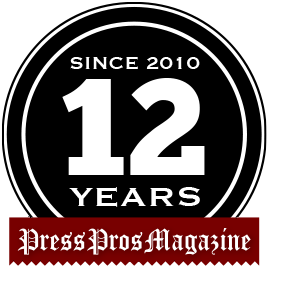 Troy, OH – Shane Carter remembers the moment well. It was 2011, shortly into his tenure as executive director at the Lincoln Community Center. Carter was attending a United Way Fair hosted by ITW Food Equipment Group in Troy. He looked around at the other organizations in attendance.
"Everybody had these nice storyboards and pamphlets to pass out. We didn't have anything," Carter said. "I just started making handmade business cards to pass out."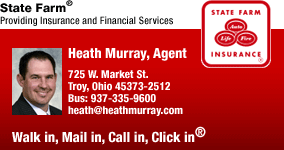 That moment inspired Carter to draw up something else, too. He placed a vision board high on the wall in his office. Yellow, green and white sticky notes covered the board detailing his wish list. Among the notes was a van to shuttle students. That sticky note came down a year ago. The LCC now has two vans.
Remaining on the wall was an HVAC system. An automatic attendance counter. A swimsuit wringer. A handrail around the pool. An intercom system. A staff wall. A new scoreboard.
Highest on the vision board?  A new building.
That would have made some rub their eyes in disbelief. When Carter took over the LCC offered four programs. Yes, four.
What Carter and his staff have done since is truly noteworthy. In late August the Lincoln Community Center celebrated construction of a 21,803-square-foot addition. The $3.7 million building – which Carter is proud to say came in under the projected $3.8 million – features a lobby/reception area, regulation-size high school gym, a walking track, program and activity rooms, an exercise area with locker rooms, staff offices, a kitchen and concession area and additional parking.
The community center now offers more than 60 programs for both adults and kids. And the membership fee is an affordable $10 per month.
"Every day I look up (at the board) and say what makes sense," Carter said, "what's going the right way and what isn't?"
The Lincoln Community Center, located at 110 Ash Street in Troy, has served the community since 1924.  The center's roots date back to 1865 when it was named after Abraham Lincoln.
A schoolhouse for African-Americans was located on the LCC's current site and was in operation until 1874. Part of the school's original foundation still supports the LCC. The passing of the Arnett Act allowed African-Americans to attend public schools, so the schoolhouse was used to teach pre-school aged kids. James Jones, the first African-American to attend public school in Troy in 1875, attended the schoolhouse. John Vernon Nesbitt, the first African-American to graduate from Troy High School in 1891, did too.
"Not enough people know the history," Carter said. "I had to educate myself when I became the director. I just thought about it as the center we went to and had fun as kids. Walking through you start reading old pictures and reading the history, it reminds you how rich the history is. I think it's under-celebrated a lot. We can all be more educated.
"I think the relevance of the Randolph slaves that came to this area and settled ignited this center to grow,"  adds. Carter.  "A lot of them were skilled people who wanted to be educated and wanted to attend schools prior to civil rights and Brown vs. Board of Education."
In 1916, the semi-pro Miami Athletics football team used the schoolhouse as a dressing room and the grounds as a practice field. A year later a group of citizens asked the grounds to be used as a playground and meeting area, becoming the Lincoln Center Hall. Dances, parties and Sunday school were all held at the hall.
In 1924 the Lincoln Community Association was established to, according to the LCA's constitution: "Promote the welfare of the African Americans of Troy and the vicinity, allow the use of its grounds and hall for social and festive purposes, establish recreational facilities for the children of Troy, and disperse charity to the aged and needy, so far as funds will permit."
The Great Depression closed the building from 1932 through 1937. In 1938, with the financial backing of John M. Spencer, a new building was completed featuring a full-size gym and a 54,000 gallon heated pool. Once completed the building was one of only two in the United States for a town the size of Troy.
The LCC continued to grow through the decades until hitting tough times in the 2000s. In 2009 the pre-school program was discontinued due to funding. The building was also not up to code. In 2010 a grant from the Troy Foundation salvaged the 70-year old pool. Additional programs were cut. Basketball and swimming were the basic uses.
Carter arrived in 2011, but his personal history with LCC started years earlier. He grew up on McKaig Avenue near Heywood Elementary School, about a half mile from the LCC. He became a regular around 5-years old. In ensuing years, family friend Harold Hughes lived next to LCC so Carter would walk over to play basketball. Carter learned to swim at the LCC. He also got into his first fight.
Carter, a Troy High School football standout who later played at the University of Wisconsin, returned to Troy in 2011. He started using the center again to put his younger brothers, Alex and Lance, through 5:30 a.m. workouts. Alan May, then serving as the interim director, asked Carter if he was interested in applying for the open director's position. Carter was hired soon after.
"I remember talking to my own father at that time. He told me it would be a tough job," Carter said. "There were a lot of things that slipped in terms of organization and perception in the community.
"It was one of those things where I was like, 'Do I really want to do this?' That kind of hit me the next day when I came to work with Alan May. Pretty much two days in it was like 'here's the keys.'"
And Carter, with help, unlocked the LCC's potential.
LCC basically offered basketball and swimming in 2011. Carter and his staff used peanut butter and jelly sandwiches to entice kids to attend the after-school programs, supported by the Troy Foundation.
Now the center offers archery, pickleball, volleyball, cheerleading, self-defense, infant swim rescue classes, woodcarving, GED programs, computer classes, a community garden … and yes, basketball and swimming.
The addition was built with donations including $1 million from Troy's Pat and Thom Robinson and from Upper Valley Medical Center. Leib and Barbara Lurie, also of Troy, contributed $500,000. MT Studios served as the architect and Level MB Construction, both of Troy, was the general contractor.
As for the old office building, that will be renamed the John and Caroline Spencer Building. The then-president of Hobart Manufacturing was largely responsible for the construction of the original LCC in 1939.
"We want to pay tribute and respect to John Spencer, our founder," Carter said in a 2020 interview. "He had a vision – he and his wife – to provide at that time a community center for (African Americans) here in Troy. That's very important to us. The other piece is letting everyone know this place is inclusive for all people. It has been that and it continues to grow in the downtown area.

"My vision was … to build the programming for all socio-economic classes, all races, and be able to turn this into a hub in our community."
In recent years the center has served as host for upward of 200 drummers from Atlanta visiting for an area competition. The volleyball open gym attracts players from as far as Dayton. The pool has swimmers from Arcanum Anna, Springfield and Vandalia, among other towns.
The LCC has as many as 16 staff members and additional volunteer support.
"I'll tell you this, the people before me – the people before me, the directors before me, the board members before me, the staff – everybody has paved the way for this (new addition) to happen. … I have to give the honor and glory to God, but also to the people who make our mission go behind the scenes," Carter said.
"The center has required a lot of time. It's been a very rewarding process. But it's been extremely a lot of work. With the dedication our staff has put into it and the level of commitment we've gotten from the community of Troy has been second to none. It's very humbling and very grateful knowing the community answered the, I call it the call to action. Just how the community responded both individual donors, corporations and foundations. A plethora of people came together to make this possible. It is a very proud moment, however I understand the fiscal responsibility that has been assigned to me."
What's next on Carter's sticky note wish list? A playground is still under construction as is landscaping for a memorial garden.
"There's a rewarding feeling in helping all people.  The best part of my job is achieve and succeed. You see them come in as a sixth grader and now they're studying law at Ohio University. They come in as a junior high kid, they don't really like school, go to the career center. They figure out a trade and start making money and taking care of their family.
"I think this is a place that has saved a lot of people's lives by keeping them on the right track and directing our youth to a better future."