If you're not impressed with the Buckeyes yet, that's understandable.  But do you blame the Buckeyes,  the Big Ten Conference, or the fact that everyone in NCAA Division I football suddenly looks beatable in 2021?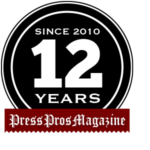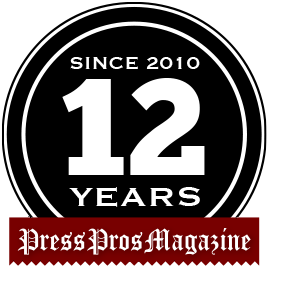 What I saw this past weekend was this.
There are no super teams in NCAA Division I football in 2021.
That those who laud the MAC Conference for its competitive football legacy have never had more to appreciate than they have this coming weekend.
And that major league baseball has literally fallen from view, compared to the spectacle of college football and the National Football League.  And if you question that…quickly, tell me what channel you tune to if you want to watch it?
First, to the matter of super teams in college football, I wrote following Saturday's Ohio State-Maryland game that what you see is what you get for now, and that you have appreciate it for what it is for the next two weeks.  That being, the Buckeyes are probably every bit as talented as we thought they were prior to the season…only that some parts are coming of age quicker than others.
And as Buckeye Nation gloats annually over the next recruiting class – for what they were as players in high school – how quickly the 'Nation' loses appreciation for the learning curve once the same players are asked to perform against the likes of Oregon or Alabama.
This team is young at a lot of critical positions, and there is none more critical than quarterback where CJ Stroud took the next step Saturday to quell any doubts that he should be the starter, and the next in line of the standard set by J.T. Barrett, Dwayne Haskins and Justin Fields.  Stroud threw for 406 yards and five touchdowns against Maryland, including a pair of NFL-quality strikes to Chris Olave, and showed every sign of being what Haskins and Fields were at a comparable stage of experience.  But if you're one of the cynics we mentioned in that Saturday post, perhaps what you're questioning is more a matter of who Stroud's playing against, rather than Stroud, himself.
There are no truly dominant teams in the college football presently, as demonstrated by Saturday's outcomes.  Alabama was beaten by Texas A&M, creating chaos at the top of this week's rankings board.  Oklahoma put up 55 points in beating Texas, but certainly looked beatable doing it – having the same defensive questions as Ohio State.  Clemson is out of it altogether at the halfway point of the season.  And suddenly, at 5-1 the Buckeyes project to be no worse than possibly sixth this week.
Cincinnati – that's right, Cincinnati – is now in line to be as high as third, Iowa will be second, and Georgia will likely be #1 by the time you read this on Monday.
But to the point of the how good the Buckeyes really are, how good is the Big Ten?  Once again, look back at the decision by then commissioner Jim Delaney to add Maryland and Rutgers to the league mix in 2014.  Delaney, it was said, would sell his soul to anyone to make an extra buck, and saw many extra bucks if he could plug into the New York and Washington markets  to enhance his Big Ten TV network. 
To be fair, traditional Big Ten teams are struggling for respect, as well – Minnesota, Purdue, Wisconsin, Indiana, Northwestern and Illinois.  Which only magnifies the question of how good Ohio State (3-0) is when you consider who Michigan State (3-0), Michigan (3-0), Iowa (3-0), and Penn State (2-1) has beaten in conference.  Some of those wins have come at the hands of Rutgers and Maryland.
As to the Buckeyes, nothing says more than the process of playing and experience for the obvious young talent on the field.  Stroud will be fine.  TreVeyon Henderson is being talked about as a future Heisman hopeful.  The receiving corps is the deepest in the country.  The young secondary is improving by the week and comparable with any in the conference, frankly.  They have four 'pick sixes' in as many games, the best such streak in school history.  And the defensive line is being augmented by young talents like Jack Sawyer and J.T. Tuimoloau getting more playing time.
Next up is Indiana, on October 23, and more time to consider.  It's never as good as you'd like if you're an Ohio State fan…or as bad as it seems!
Second, if you're a fan of the high school Midwest Athletic Conference – the MAC – it's never been better than this weekend's football schedule where Coldwater, Marion Local, St. Henry, and Versailles all play for a stake in the league title chase.  Marion is the only undefeated of the four, and Coldwater, St. Henry, and Versailles have just one league loss.
So come Friday Marion and Coldwater will square off at Marion Local, and St. Henry will host Versailles.  Delicious, if you're one of those MAC 'bluebloods' who rightly claim that the conference is, year in and year out, the best in the state in terms of OHSAA championship history – 37 since 1972-'73 – according to the current conference website.
Another bit of intrigue, the four schools we list represent three divisions.  Marion and St. Henry are in Division VII.  Coldwater is the reigning champ in Division VI.
And Versailles is in Division V, meaning that regardless of who wins on Friday all four will be strong candidates to advance in the upcoming OHSAA playoffs and compete for this year's state title in their respective division – along with New Bremen, who won the Division VII title last year.
I would expect big crowds at Marion and Versailles, along with big 50-50 payouts.  The last one I personally came up empty for was in 2019, at Marion, when the pot was something north of $14,000.
Finally, if you're a baseball fan you might be frustrated over trying to find the MLB playoff games on TV.
The reason?  Too much competition with college and NFL football.  The schedules have been staggered so as not to conflict, and no one really knows when the games are being played, or how to watch.  And if you don't have the right cable or satellite package, you're not going to watch.
The Wild Card games came and went so fast I barely know the outcome.
The American League divisional series are so obscure on TV that I had to look it up online to find that Boston leads Tampa Bay 2-1 going into Monday, and that Houston leads the White Sox, 2-1.  And, I still think of Houston as being a National League team.
In the National League I was aware that the Dodgers beat the Cardinals in the Wild Card round, but totally missed the first two divisional games with the Giants.  Likewise, I had forgotten that the Braves and Brewers were even playing in the other side of the NL bracket.
All of it is happening in the considerable shadow being cast by football…or by headlines of broadcasters saying things construed as being racist.  Never thought I'd live to see the day when analyst Jim Kaat would come under fire for something like that.  But apparently I've lived too long.