The prolific one-two punch of Kary Hollenbaugh and Anna Ritter has helped New Albany rewrite the OHSAA record books as the Eagles take aim at yet another Division I state championship.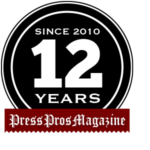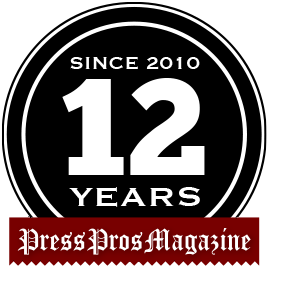 New Albany, OH — Members of the New Albany girls golf team haven't talked a whole lot about the possibility of winning a fourth consecutive Division I state championship on October 22 and 23 at Ohio State University's Gray Course.
"You know, we are kind of superstitious when it comes to talking about state," Eagles junior Anna Coccia said. "Of course, the expectation is there, though. You can't ignore it. We picked our outfits for that weekend quite a while back."
Fifth-year coach Rich Ritter knew a long time ago that New Albany, which had never qualified to a state tournament before, had the kind of young talent to build something truly special.
"Through my involvement with the U.S. Kids Golf Foundation running tournaments, it was pretty obvious even before they got to middle school that this group of kids was capable of doing big things," Ritter said. "I guess you could say I kind of coached these girls in middle school, although there wasn't an official team. They didn't want to be part of a co-ed team so they did their own thing and played in tournaments. And they've played in a lot of tournaments. That's a big part of the reason they've had so much success."
New Albany splashed onto the scene in 2018, beating runner-up Olentangy Orange, the two-time defending champion, by 26 strokes for its first state title. In 2019, the Eagles beat runner-up Upper Arlington by some 43 shots. Last year, their winning margin was 41 shots over second-place Mason.
Dublin Jerome holds the record for most titles (six), including five in a row from 2011 to 2015.
The Ohio High School Athletic Association record book is dotted with New Albany superlatives. The Eagles have turned in the five lowest single-round scores and three best two-round scores in OSU Gray history.
It's not a stretch to suggest that Ritter is overseeing a dynasty.
"Whatever you want to call it, it's there," said Ritter, also in his first season coaching New Albany's boys. "The feeling for me has been the same for all four years. We've lost a few key seniors from the first three teams, but the younger girls have just kept getting better and better. On a good day, this team has maybe been better than the teams of the past three years, even though it doesn't have quite the depth. We've put out more under-par scores than ever this fall. It's just that our top two girls have the capability of going under par every time out and our No. 3 and 4 players have put up some low scores at times, too."
The Eagles boast arguably the top one-two punch in Ohio girls golf history in seniors Kary Hollenbaugh and Anna Ritter, the coach's daughter. Hollenbaugh, an Ohio State commit, is averaging 70.5 strokes per 18 holes and Ritter, who is headed to Illinois, comes in at 71.8.
Tuesday, the Eagles (294) showed their dominance by winning the Central District over Dublin Jerome by 11 shots. Hollenbaugh (70) and Ritter (72) led the way.
Hollenbaugh, who placed eighth, fifth, and tied for sixth individually in her first three state tourneys, has enjoyed a stellar season. After carding three consecutive birdies (two on chip-ins) to finish her sectional tournament round at Blacklick Woods in Reynoldsburg last week, Hollenbaugh hopped into the family car, ate a snack and headed directly to a district semifinal tennis match where she plays No. 1 singles for the Eagles.
Like virtually all of New Albany's players, Hollenbaugh learned golf at a tender age. Her father, Paul, is director of golf at New Albany Country Club.
"She didn't really start taking golf seriously until she was 12 or 13 when she realized she had a gift for it," Paul Hollenbaugh said. "Despite her size (5-feet-3), she can hit it really long. She doesn't let her head come into it. She just plays and doesn't worry about. She always goes for the pins, much to my chagrin sometimes. She's fearless."
Hollenbaugh made statewide headlines in mid-August with a 12-under-par round of 60 at Yankee Trace Golf Club in Centerville that is believed to be a state record. She shot a 63 just a week earlier. Highlighting the round was her first-ever hole-in-one, along with an eagle and 10 birdies. Ritter added a 68. New Albany set a team record that day with a 13-under-par score of 275.
"What I remember most was that I missed a one-footer that would have given me a 59," joked Hollenbaugh. "It was a really exciting day. A lot of people would ask me if I was in the zone, but it was just a matter of hitting the ball really well and making a lot of eight-to-10-foot putts. As for the hole-in-one, I guess I was due. I think every other girl on the team has had at least one."
If Hollenbaugh is feeling any added pressure to become the Eagles' third straight state medalist – and many believe that she'll enter as a favorite – she sure isn't showing it.
"That's the sort of thing that just kind of happens when you string together a couple good rounds," she said. "All I want is to see the team win again. That's the only goal I have."
Ritter has enjoyed an even more prolific career, winning a state individual title in 2019. She tied for 11th as a freshman and took fifth in 2020. New Albany's then-No. 3 player, Madison Speiss – who is now playing at Santa Clara University – came away as medalist.
"It was nice to be medalist two years ago, but the only thing any of us really care about is winning another team title," said Ritter, who took up the game at age 6 under the tutelage of her dad. Like Hollenbaugh, she packs quite a punch for being just 5-4.
"All of us have known each other forever and have formed a really close friendship," she said. "We genuinely care deeply about our teammates. When I'm on the course, I'm wondering how everybody else is doing. We all play tournaments for ourselves year-round, but playing for your high school team is a special feeling."
Rounding out the NA lineup is Coccia, sophomore Emerson Purcell and senior Ellie McNutt. Coccia and Purcell average roughly 77.
To further underscore the Eagles' sublime talent, Coccia was the sectional individual champion with a four-under-par 68. Hollenbaugh shot 70, Purcell a 72 and Ritter 75. New Albany scored a sectional-record 285 to win easily.
New Albany has lost just twice all season, being edged by Jerome in one tournament and Mason in another. Rich Ritter said he expects those two teams and Centerville to be the Eagles' chief competition at OSU.
"The big question is whether we can keep this up in future years," he said. "We have several girls back plus some really talented eighth- and ninth-graders coming up. These past four teams have raised the bar for future teams.
"It's going to be a lot different, though, with Kary and Anna gone. They've been the bedrock of everything we've achieved. They've been on every scorecard we've turned in the past four years. We're not as concerned with winning as we are getting better individually, but for these girls to go out with a fourth state championship would be the ultimate achievement. It would be some kind of sendoff."