University of Dayton's Jake Chisholm rushed for  season's best 144 yards to lead the Flyers to their first road win of the season, a 28-10 decision over Drake as the Flyers hold Bulldogs' top running back, Cross Robinson to 27 yards on 14 carries.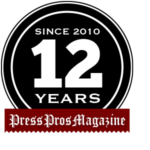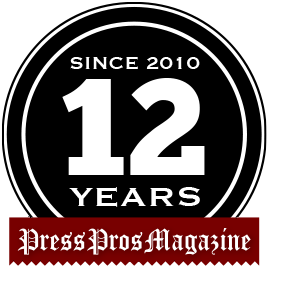 DES MOINES, Ia. — The University of Dayton football team was in the land of the Field of Dreams, not far from where stalks and stalks of corn can be seen for miles uninterrupted.
But as far the Flyers are concerned, it is best to travel the Chisholm Trail on a football field.
And that's how it was on a hot fall Saturday afternoon at Drake Stadium, where the fabled Drake Relays are run and where legendary track stars have performed.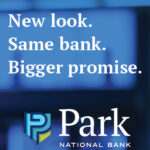 None of them, though, ran around the stadium carrying an inflated piece of leather while 11 blood thirsty guys chase them, with mayhem in mind.
That was UD running back Jake Chisholm's stage Saturday as the Flyers stopped Drake University, 28-10, in a Pioneer Football League game, their first road win of the season.
It was the Flyers second PFL win against one loss and pushed their overall record to 3-and-2.
The Flyers and Chisholm were matched against the top defensive team in the PFL, making what Chisholm did even more noteworthy.
Chisholm carried 34 times, one shy of his career best (35 two years ago against Morehead State) and he ran for 144 yards, his first trip above 100 yards this season.
When the Flyers get a lead and want to wear down the defense, tuck it under Chisholm's arm and turn him loose.
He ran for 112 yards in the second half, 72 in the fourth quarter when UD was killing the clock.
There were only six rushing plays on which Chisholm wasn't the ball carrier and he accumulated all but 14 of UD's rushing yards.
Mix in 26 yards on a kickoff return and 11 yards on a pass reception and Chisholm had 177 all-purpose yards.
"I figured I might have made it 100 this week," said Chisholm and obviously his feet told him. "They added some new stuff (plays) for me that helped. They added some stuff to aid the run game and really enabled us to dominate on the ground."
Typically, Chisholm threw praise on the big uglies, his young offensive line that is totally new this year and is getting better each week.
"It felt good to get a lot of carries and our offensive line played great," he said. "It is the best game they've had all year. We're a young team on offense, but every week we're improving.
"What makes it better is that it was a typical Drake defense, big and tough and physical, always great on defense. Our offensive line played tremendously today and I give all the credit to them."
That would be Brian Stevens, Dylan Demaison, Mark Rumpke, David Tkatch and Andrew Holderer.
Flyer coach Rick Chamberlin believes this is Chisholm first 100-yard game this season because the little guy (5-9, 191) took a beating in the first two games.
"That was the Jake Chisholm we've seen for the last three years," he said. "I don't think he was 100 percent for the first part of the season. Playing Eastern Illinois was tough because they were physical and then going to Southern Illinois and he got whacked around. Take it like he did, well, that body take a while to recover.
"He wasn't making those quick movements that made people miss," Chamberlin added. "Today he had that and we need that out of Jake."
The other piece of the puzzle was defense, in particular stopping workhorse back Cross Robinson, one of the PFL's premier backs. Not only did the Flyers render him superfluous, 14 carries, 27 yards, they forced Drake into a passing game, something they don't like to do, something they are not good at (19 for 33, 244 yards.)
"We said you have to put your chest on this guy and move your feet, because you can't just stick out an arm and bring him down," said Chamberlin, referring to Robinson. "That's what I was seeing. When our guys were tackling him, they had their bodies in front of him and then all their buddies came to help. We knew this guy could get through."
The first quarter was a defensive argument, with both defenses winning. Each team possessed the ball three times and after 15 minutes the scoreboard hadn't budged: 0-0.
The Flyers stopped Drake on a fourth-and-two at UD's 36, a hit by linebacker Grant Dyer. And UD kicker Sam Webster missed a 46-yard-old field goal, wide left.
As might be expected during this defensive skirmish, a mishap led to the game's first score.
Drake was pinned fourth-and-12 at its 34 and lined up to punt. The center's snap was so far over the punter's head it was headed for Cedar Rapid. UD's Ca'ron Coleman, a freshman from Piqua, picked up the rolling football at the four and sprinted into the end zone for a touchdown.
"I saw it rolling and picked it up, a surreal feeling," said Coleman. "Yep, definitely the highlight for me so far. I was lucky. Mason Henry helped me out by screening out the punter, blocked him off."
That popped the top off the scoring.
Drake didn't learn its lesson and tried it again on fourth down, fourth-and-one at UD's 38. This time, freshman defensive end Jerrell Lewis clogged it up.
That enabled the Flyers to embark on a 62-yard trip to the end zone, a piece of property Jack Cook found on a third-and-goal tuck-and-run from the five.
And still Drake didn't learn.
For the third time, they tried for a fourth-down first down. And for the third straight time it failed. On fourth-and-one at UD's 43, they sent running back Cross Robinson into the Flyers; front wall.

This time safety Brandon Easterling (nine tackles to lead the Flyers) was the stopper and the Flyers moved it quickly the other way. They reached the Drake 28 with 17 seconds left in the half, but Cook's pass was intercepted and the Flyers rested their case at halftime, 14-0.
The Flyers stopped Drake on its first possession of the second half and the Bulldogs punted the ball dead at UD's four, 96 yards away from a touchdown.
And nearly seven minutes later, the Flyers had their third touchdown, a 14-play trip.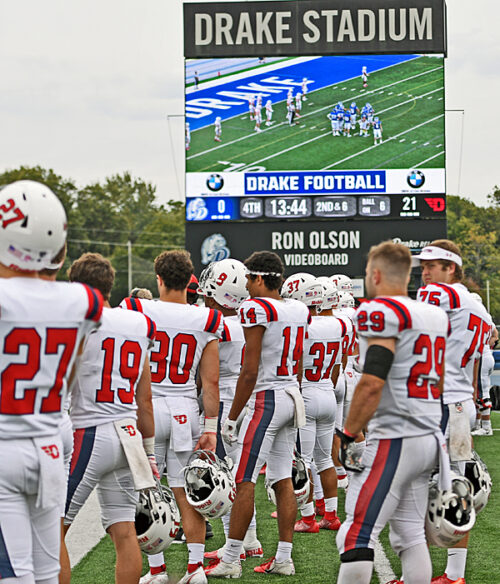 The Flyers had a fourth-and-one at Drake's 35 and not only went for it, they made it on Jake Chisholm's two-yard run.
Joey Swanson (five catches, 65 yards), Cook's favorite target on this day, made a spectacular leaping catch, a 26-yard snag that put the ball on the Drake eight. Two plays later, Chisholm took it home from four yards out and the Flyers were bossing the Bulldogs, 21-0.
Unable to move the ball on the ground in the first half, Drake took to the air with some effectiveness.
Early in the fourth quarter, quarterback Blake Ellingson completions four passes and took Drake to the Flyer seven, first-and-goal. And Robinson took it in from the two, but a holding penalty wiped it away.
The Bulldogs settled for a 26-yard field goal to avoid a shutout. And Drake scored again on its next possession, an 18-yard pass from Ellingson to Brandon Langdok — way too little, way too late.
Drake unsuccessfully tried an on-side kick to give the Flyers possession at the Bulldogs 46. All that did was enable Chisholm to cross the 100-yard threshold for the first time this season.
He carried eight of nine times on the drive, sitting out one play, amassing 56 yards on the trip, finishing it off with a hard-earned touchdown, on which he ran over about three blue-clad Bulldogs.
And the Flyers were in full-throttle control, 28-10.