Three carries into the game Piqua's Jasiah Medley had 136 yards and two touchdowns. It didn't end there. Medley and the Indians moved a game closer to chasing down the Miami Valley League title with a 42-23 victory against the surging Tippecanoe Red Devils on Friday night. As for Medley? He finished with 310 yards and four touchdowns on 20 carries.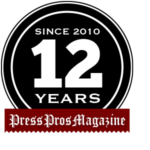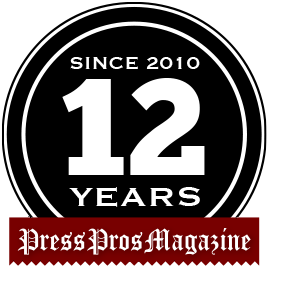 Piqua, OH – On his first carry … which was also the first play of the game … Piqua High School running back Jasiah Medley took the handoff 60 yards for a touchdown.
On his third carry, Medley raced 74 yards for a touchdown, also a one-play drive.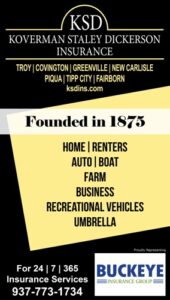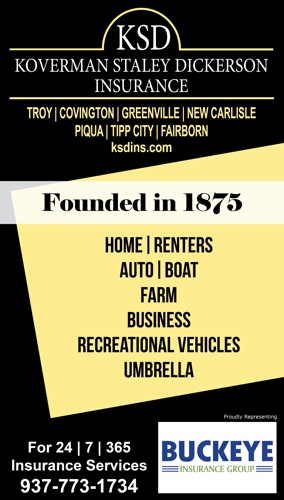 On his fourth carry, Medley hurdled a defensive lineman who fell to the ground and sprinted 56 yards.
Tippecanoe High School football coach Matt Burgbacher knew all too well coming into Friday night's Miami Valley League showdown … if you give Medley and inch, he'll take a touchdown.
"I really thought we had a great game plan," Burgbacher said following Tipp's 42-23 loss at Piqua's Alexander Stadium. "One little assignment where we gave (Medley) six inches and he's the type of running back who is going to take 60 yards, 70 yards, 80 yards."
On this night, Medley took his 20 carries for a career-high 310 yards and four touchdowns. For many high schools that would stand as a single-game record. But not at Piqua, which boasts an appropriately named Mount Rushmore of Sean Mitchell, Scott Mitchell, Trent Yeomans and Brandon Saine. Piqua coach Bill Nees couldn't recall the program's single-game rushing record. He did know Medley didn't reach it.
"It is for tonight. Tonight he has the record," Nees said, grinning after making Medley the honorary record holder. "I will declare that. Tomorrow I'll have to take that record back."
The win pushed Piqua's record to 8-0 overall and 7-0 in the Miami Valley League. Piqua holds a one-game lead over Tipp in the MVL Miami Division standings with two games remaining. Piqua finishes with Butler and Stebbins, while Tipp faces Fairborn and Greenville.
The win was also a major boost to the Indians' computer playoff points. Piqua entered the game No. 2 in Division II, Region 8 trailing only Kings Mills Kings. Tipp, which still finds itself in a great spot, was No. 3 in D-III, Region 12. The top 16 teams in each division qualifies for the postseason.
Despite the loss there were bright spots for the Red Devils, too. When Cade Everhart scored on a 3-yard run late in the first quarter, putting Tipp up 9-7, it marked the first time Piqua trailed this season. Tipp's 23 points also doubled Piqua's season output … the Indians had allowed 20 points overall coming into Friday.
"There's a bunch of little things tonight that Piqua did better than we did," Burgbacher said. "But I'm very proud of my kids. … They could have folded a long time ago. But that's the type of kids we have here. They're battlers and fight to the end.
"One game is not going to define who we are. Our kids came out and battled. … I thought our kids played hard and they gave great effort."
As for the Indians, they didn't like the feeling of falling behind. On the first play following Tipp's go-ahead touchdown, Medley took the handoff 74 yards for the 14-9 lead. Piqua's Landon Hare then recovered a Tipp fumble on a bobbled handoff exchange on the Indians' 22-yard line.
On the next play Medley took the handoff to the right, hurdled a defender and raced 56 yards. He was caught at Tipp's 19. Six plays later, Ouhl scored for the 21-9 lead early in the second quarter.
With 7:06 left in the first half, flashes of lightning forced a delay of one hour and five minutes. Once back on the field the Indians struck again, too. Piqua turned the ball over on downs at the Tipp 37, then forced the Red Devils' to go 3-and-out. With 1:32 left before the half, Ouhl hit Giovanni Barron for a 6-yard TD and 28-9 lead. That nine-play drive started on the Indians' 1-yard line.
Ouhl completed 9-of-15 passes for 103 yards and that TD. He also rushed six times for 45 yards and another score.
"I think our offensive line continues to get better. A big thing, too, is Brady Ouhl being able to control it back there," Nees said. "He can mix his keeps in, get his reads in correctly and keep everybody off balance."
Piqua – the MVL's leading offense – rushed for 420 yards on 38 carries, good for 11.1 yards per carry. They rolled up 523 yards of total offense against a Tipp defense ranked No. 3 in the league and allowing 231 yards per game. Tipp's defense had surrendered three rushing touchdowns through the first seven games. Medley had four in one game.
"I've been looking forward to playing them since probably week 4," Medley said. "I love playing against them. They're a great team."
Medley nearly had a fifth. But Medley, a state qualifier in the 100-meter dash, was surprised to be caught from behind.
"I knew after the first two runs it was going to be a good night. I broke the third one and I thought I was going to be gone but I got caught. I don't know how. I never thought that day would come," Medley said, smiling. "That one was fun. I should have cut back but I didn't know he was close to me."
Medley's effort gave him 1,069 yards rushing and 20 touchdowns on 101 carries this season. Prior to Friday, his single-game high was 189 yards on 20 carries against Xenia earlier this season.
"We've had some great running backs over the course of time here," Nees said. "He is without a doubt the most versatile we've had. Of all the great running backs we've had he's the only one whose played both ways. When you talk about our top four – the Mount Rushmore of running backs here – those guys were all full-time running backs. We put them in a bubble (to protect them). Medley is out there on special teams blocking punts, doing everything."
Medley also ranks among the team leaders with 22 tackles from his defensive back position and has one interception.
Tipp's Cayd Everhart led the Red Devils with 82 hard-fought yards and one touchdown on 23 carries. Quarterback Liam Poronsky completed 21-of-31 passes for 133 yards. Jason Rindler hauled in seven of those passes for 54 yards.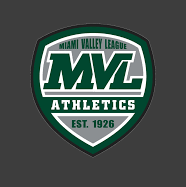 Tipp managed 313 yards overall against a Piqua defense allowing an MVL-best 155.
Tipp's offense never had a chance for a game-breaking kickoff return thanks to the booming foot of Piqua's Jackson Trombley. He drove all six of his kickoffs into the endzone, putting Tipp on the 20-yard line each time. He also converted all six of his extra points, making him 45 of 47 overall.
"Jackson Tromblay, what can you say? "Nees said. "Every time we score the good news is they've got 80 yards they have to go."
That wasn't as much of a problem for Medley.
"He's a big-play man," Nees said. "He can get out there and go. It's outstanding to have him on our team. … He's got that knack. It's amazing. There's not a whole lot you can say about it."