In three games without defensive coordinator Kerry Coombs in charge, there have been three interception returns for touchdowns and the front four has applied much more pressure on quarterbacks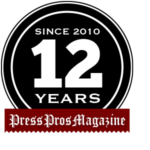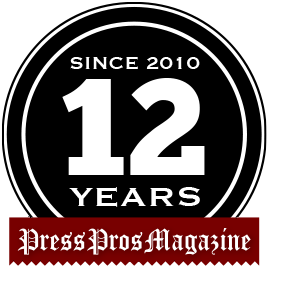 Columbus, OH — His body of work is just three games old, but it's fair to ask whether Matt Barnes being elevated from secondary coach to acting defensive coordinator has been what Ohio State needed in going from sieve to on the rise.
Since taking over calling the plays from Kerry Coombs for Game 3 against Tulsa, Barnes' defense has taken a sizable step during a three-game winning streak.
The question that has yet to be answered is whether a soft schedule of games against Tulsa, Akron and Rutgers is behind a lot of it.
The regular season will hit the midway point when the seventh-ranked Buckeyes (4-1) face Maryland (4-1) and its pass-heavy offense behind quarterback Taulia Tagovailoa on Homecoming at noon Saturday at Ohio Stadium.
Head coach Ryan Day said one coach hasn't been responsible for the defense's improvement.
"Well, it's still everybody involved – it's not just Matt," he said Thursday on a Zoom teleconference
Day rattled off the names of line coach Larry Johnson and Coombs.
He did say that Barnes is a good teacher, understands schematic football, is organized and connects with the players.
The defense wasn't exactly a smashing success in a 41-20 victory over Tulsa three weeks ago in allowing 501 total yards and 9 of 17 third down conversions.
A 61-yard interception return for a touchdown by defensive back Cameron Martinez did help put the game away.
That was the first game Ohio State went from a cover-one (one safety) to a cover-two look that put Ronnie Hickman in the box as the "bullet" or hybrid linebacker-DB with Josh Proctor or Bryson Shaw playing out top. Proctor was lost for the season in that game and Shaw and Lathan Ransom have taken over the position.
Things began to look a lot better in a 59-7 win over Akron. The Buckeyes got a 46-yard interception return for a touchdown from Hickman, nine sacks, 12 tackles for loss and held on 12 of 17 third downs.
Another leap was taken in a 52-13 beatdown of Rutgers last Saturday, with a 23-yard pick six by cornerback Denzel Burke, two other interceptions by linebacker Tommy Eichenberg and defensive back Ryan Watts and an 11-for-15 success ratio on third down and 4-for-6 on fourth.
"When you look at the pressure we're starting to get, it's exciting," Day said. "We're starting to get home on some things and I think a lot of it has to do with our guys getting better at rushing, but also I think the opposing quarterback isn't seeing the same picture all the time and that we're changing the picture up and changing the windows and changing the scheme.''
Day said the defense has been confusing quarterbacks in going from zone to man-to-man and from man to zone.
"It makes him maybe hold on to the ball an extra second, and when that can happen that allows our rush to get home,'' he said.
It's a question whether Maryland can provide a decent test after a 51-14 loss to Iowa last week after victories over West Virginia, Howard, Illinois and Kent State.
The Terps also have lost star wideout Dontay Demus for the season to injury. He was quite a target at 6 feet 4, 215 pounds in catching 28 passes for 507 yards and three touchdowns.
Tagovailoa, who is the younger brother of Miami Dolphins quarterback Tua Tagovailoa, has completed 127 of 176 passes for 72.1 percent, 1,497 yards and 12 touchdowns.
Five of his six interceptions came against Iowa.
If Ohio State's defensive improvement continues, the chances are that three true freshmen, ends J.T. Tuimoloau and Jack Sawyer and tackle Tyleik Williams, should have a heavy hand in things.
One of the concerns when the defense was under Coombs was the lack of a pass rush.
Tuimoloau was ranked the No. 1 high school recruit in the nation in the Class of 2021 coming out of Edgewood, Washington.
Sawyer was the No. 4 overall recruit out of Pickerington North High School in suburban Columbus.
Evidence that they are more than comfortable playing college football out of the gate came Wednesday when Sawyer sat among reporters and asked Tuimoloau about his hair care products.
Tuimoloau didn't hesitate in answering with a straight face.
"Anything that is cheap,'' he said.
Sawyer enrolled in January with 12 other freshmen. He was the first verbal commitment in the class.
Tuimoloau didn't sign until July 4 when COVID-19 restrictions were relaxed enough for him to visit the campuses of his top choices. One of those choices was Alabama.
When he arrived at John Glenn International Airport, Day, defensive assistants and a handful of players were there to greet him as if he was a member of famous rock band.
"I didn't expect it,'' Tuimoloau said. "It was a 4 a.m. flight for us. It was a great experience. I was very surprised.''
He has started the last two games, played in four and has seven tackles, one for a loss.
There's no question Tuimoloau knows how to be humble.
Here are some of his answers:
"I have to be the best version of myself, keep my head down, stay grinding and stay learning. I think I'm playing pretty decent. I can get better.''
"(Coaches) tell me to move on to the next play. Don't dwell on your mistakes.''
"Stick to what you know, use your abilities and go from there.''
Sawyer, meanwhile, might become a media darling for being so outgoing.
He did not play his senior season in high school by choice, but has been on the fast track with help from veteran players.
"All the older guys have been big brothers to all of us young guys and made it an easy transition,'' Sawyer said.
In the weight room alone, Sawyer has put on 28 pounds. He recently weighed in at 258 pounds. He stands 6 feet 4.
His first impressions of his own offensive linemen?
"Those guys are strong as hell,'' Sawyer said. "That's definitely the big difference. Coach Mick (strength coach Marotti) got us all right. The summer was huge for all of us young guys getting stronger. In the run game you can't run around blocks and create open lanes to the running backs. The run game, it was repetition and practicing technique. It was a little shaky at first, but now it's second nature.''
In the two games that he has played, Sawyer has five tackles, including one for loss, and one pass defended.
What can fans expect from the line?
"Our D-line is going to take off in the next couple of weeks,'' he said. "Our confidence is rising by the practice. We're really honing in on our technique.''