Hilliard Davidson may not turn heads walking off the bus, but the Wildcats have a long tradition of playing above their size and fullback Leo Nixon epitomizes that.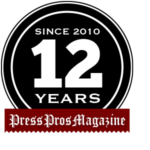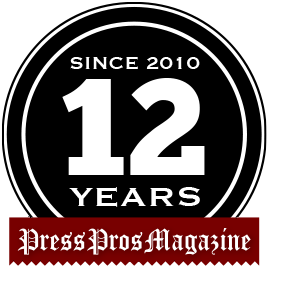 When Jeremey Scally heard the description, he knew it fit perfectly, even if the visuals don't match at all.
Scally, the head football coach at Hilliard Davidson, sees the seismic physical differences between his 5-8, 180-pound senior Leo Nixon and Ohio State's 5-10, 210-pound freshman TreVeyon Henderson.
But where the two players match perfectly is in the category that counts the most.
"The best compliment I can give Leo is the one I heard Ryan Day give TreVeyon Henderson," Scally said. " 'Low maintenance, high effort.' That's Leo Nixon. Low maintenance, high effort. He's just an awesome, awesome kid."
Nixon doesn't play the glory position like Henderson, a tailback who leads OSU in rushing and touchdowns.
Instead, Nixon plays fullback in Davidson's option offense, a ground-and-pound attack that's been winning games by the bucket-load for almost a quarter-century thanks to undersized, uncompromising, unrelenting players.
Nixon's four touchdowns in Davidson's 43-28 defeat of arch-rival Dublin Coffman Friday night epitomized the Wildcat Way. And while his final score was the most modest, it also typified what makes Nixon so special.
Leading 36-28 with just under three minutes left, Davidson had just survived a shaky recovery of an on-side kick at its 40 when Nixon burst through the line on second down.
He'd already outrun Coffman's pursuit for a first-quarter score from 23 yards out and a 74-yard burst up the middle in the second period. This 50-plus yard TD would elegantly finish a 200-plus yard night with a clinching score from distance.
Instead, Nixon intentionally went down at the 7-yard line, forcing Coffman to exhaust its remaining timeouts before he scored on his second 2-yard TD plunge of the night with 1:21 to play.
That lifted Davidson to 6-2 overall and 2-1 in the Ohio Capital Conference Central.
"I just wanted to keep the clock moving," said Nixon, whose 17 carries went for 221 yards. "We were up by a touchdown. I figured we'd get in eventually. They're so talented, the more time we could use there, the better."
Nixon's respect for the Shamrocks' offense had merit, given the 427 yards they accumulated, 273 via the passing of quarterback Mason Maggs.
He kept Coffman in range throughout in a game that featured no punts in the first half and touchdowns on all but one of the team's seven combined possessions.
Maggs had his team moving toward a game-opening score when a backward pass went off tailback Jarel Heard's hands for a fumble that Davidson's Brady Schweiterman returned to the Coffman 29.
Nixon sped around right end to score six plays later on fourth-and-two from the 23 and the starter's pistol had sounded.
Nixon scored twice more before the track meet hit the half, but Maggs tossed a 28-yard TD to Braden Dougherty and found Trey Hedderly for 15 yards to convert a fourth-and-five at the Davidson 17 to set up Heard's 2-yard scoring run.
The Wildcats owned a 22-14 lead at the break and received to start the third quarter, raising the stakes for Coffman to get a stop.
Instead, Davidson quarterback Blake Pettit kept on an option right, used a block from tailback Jonny Weir to get free and speed 69 yards to the end zone.
Coffman had the ball 21 seconds into the third quarter, but not via the turnover it needed, trailing instead by two scores.
"We're not tough enough to make a break like that," Coffman coach Geron Stokes said. "We've skipped a huge part of the process and that's investment in the weight room. This game is all investment. Shoulders square…do you want to bang? We've skipped that process.
"We have to fix a ton of mistakes, but the biggest thing is our strength in the weight room. It's no where close to where it needs to be. If we don't do that, we deserve to give up 40 or 50 points and the 600 yards they probably had."
Davidson actually outgained Coffman only 434-427, but Stokes' point resonated in light of all that Wildcats' real estate coming via the ground, with one exception.
Facing third-and-2 at the Coffman 45 with eight minutes left, Davidson threw its only pass of the night to tight end Zach Kosikowski, who ran free some 10 yards beyond a secondary expecting another between-the-tackles rush.
"That's the way our offense works," Pettit said. "We usually get one or two of those a game where the defense isn't expecting it. If we can hit those, they usually go for big yardage."
This one did, but not before Kosikowski bobbled it, clutched it, bobbled it again and finally pulled it in at the 8-yard line for a 37-yard gain.
"I told him," Scally said, " 'If I live to be 68 instead of 72, it's all your fault. You just shaved four years off my life catching it four times instead of one.' "
Weir scored on the next snap, giving him a TD to go with his 104 yards on 20 carries.
He now has 1,007 yards on 145 carries this season and 11 touchdowns.
Nixon's big night pushed him past Weir as the team's leading rusher and scorer. He enters Week 9 with 1,067 yards and 14 TDs on 135 attempts.
"The kid's heart it huge," Scally said of Nixon. "With him, what I love, I know every day of the week, whether it's December, January, February or now, I know exactly what I'm going to get from him."
Stokes, in his first year at Coffman after winning two state titles and finishing runner-up once in eight seasons at Minster, is bent on ingraining that with the Shamrocks (3-5 overall, 1-2 OCC Central).
"We're skilled enough to win, but we're not tough enough to win," he said. "I believe that with my whole heart. We know that. We don't want to square our shoulders and bang every play. We turn our shoulders and we bail on contact because it hurts. We're not strong enough to bang with people yet."
Bruce Hooley is the Central Ohio Market Manager for Press Pros. He hosts The Bruce Hooley Show from 11 a.m.-1 p.m. Monday-Friday on 98.9 FM The Answer and the We Tackle Life podcast on iTunes and GooglePlay.