Marion Local finally found its offensive mojo, while its formidable defense had its issues with stopping New Bremen quarterback David Homan.  It all worked out, however, as the Flyers stayed unbeaten Friday, 41-33.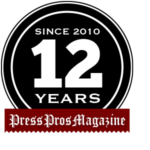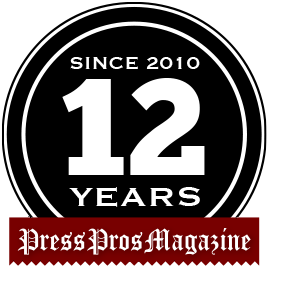 New Bremen, OH – A month ago Marion Local coach Tim Goodwin was resting on his defense, while sweating the fact that the Flyers were having trouble putting points on the board.
And in particular, the passing game was simply stuck on the runway.  It couldn't get off the ground.
Nonetheless, Marion slipped past McComb, 10-0.  They survived Versailles, 19-17.  And they edged by St. Henry, 20-7, before crushing Minster, Delphos St. John, and Fort Recovery on successive weeks.
But Friday, the passing game finally showed up as the Flyers tuned up for Coldwater next week with a 41-33 win over a feisty New Bremen team and quarterback David Homan, who simply refused to quit, or go away…right down to the last 37 seconds.
But Marion's quarterback, Peyton Otte, served notice of his own qualities as a competitor, completing 15 of 16 passes for 201 yards and a touchdown, while rushing 21 times for 159 yards and two more TDs.
Homan made it game of dueling quarterbacks, as expected, as he countered with 17 of 29 passing for 306 yards and two touchdowns, while running 26 times for 122 yards and scored three times.
In a wide open affair, up and own the field all night, the two accounted for 912 total yards (New Bremen 459, and Marion 453) and an amazing 47 first downs!
"We had a little bit of everything,"  said Goodwin afterwards.  "Our freshman (Drew Lause) made some big plays for us.  Peyton made some huge third down conversions throwing the ball, and that was probably the difference in the game."
Apprised of Otte's efficiency (15 for 16), Goodwin smiled and said, "We were due.  We were due.  We always work very hard on the passing game because it's the hardest thing to time up and get everyone on the same page.  We've been showing some signs…and, I wouldn't want to coach anywhere else."
Injuries have been cruel, taking out running backs Drew Seitz and Kyle Otte, and Friday freshman Drew Lause had to step up, gaining 64 yards on 7 carries and busting one in the third quarter for 50 yards and a score at a critical juncture of the game.
And other big plays emerged all over as they spread it around – Aidan Eifert, Nathan Rindler, Dylan Fleck, Darren Meyer – they all contributed to the Flyers eighth straight win, and at least for another week, their hold on the state's top ranking in Division VII.
They started fast, Otte taking the opening drive right down the field and scoring after nine plays from nine yards out, 7-0.
They scored again at 11:44 of the second quarter when Darren Meyer stuck it in the end zone from five yards out to make it 14-0.
New Bremen had struggled in its first two possessions, but after getting a Marion punt on their own nine yard line, Homan hooked with with Nick Alig on the first play for a short slant pass and 91 yards for a Cardinal score, shocking for how quickly happened.  Boom, and Alig was gone.
Marion freshman Drew Lause returned the following kickoff to the 42, where seven plays later (including a 21 yard pass to Lause to put the ball on the ten yard line) Dylan Fleck scored on a two-yard run to make it 21-7, and Marion looked comfortable – confident.
But David Homan made them a little less comfortable on the ensuing drive, taking the Cardinals inside the Marion ten yard line where the drive stalled and kicker Owen Gabel was called on to attempt a field goal.  Gabel's 22 yard kick was good, but Marion was called for roughing the kicker, the ball placed on the two yard line.  A moment later, with 0:02 left before halftime, Homan scored to make it 21-13, but Gabel's point after was blocked.
It rained just enough during halftime to make the field greasy slick for the remainder of the game, but it didn't bother David Homan.
Homan promptly took the ball down on Bremen's next possession to score on a 9-yard pass to Nick Alig at 8:09 to make the score 21-19, but attempting the two-point conversion to tie the score, Marion's Aidan Eifert got a hand on Homan's pass to the end zone and the try failed.
Less than a minute later, Peyton Otte drove Marion down the field in five plays, including a 41-yard run of his own to put the ball on the goal line at 7:29, and Darren Meyer ran it in to extend the lead back to 28-19.
Three minutes later, at 2:46, Homan ran and passed the Cardinals down the field, and he scored from five yards out to make it 28-26, after Gabel's successful PAT kick.
Is you head spinning?
Marion got the ball back, gave it to Drew Lause on an off-tackle run near the fifty yard line, and Lause took it all the way to the end zone, untouched….35-26, Marion.
One would naturally assume that Homan would automatically answer, as his stats were adding up.  But Marion held on Bremen's next possession, stopped the Cardinals on the 23 yard line, and Peyton Otte added to his own totals while driving Marion down the field, then scoring his second touchdown of the game from 21-yards out.  Marion led, 41-26 after a missed point after.
And yes, Homan would have another say in things, getting the ball with two minutes remaining and moving it to the Marion goal line where he scored his third, and last, touchdown from two yards out to cut the margin to 41-33.  But that was the end of it.  Bremen would attempt an onside kick with 0:37 left and Dylan Fleck fell on the ball to kill any thoughts of Hail Mary magic.
"This was just a great MAC football game,"  said Goodwin.  "Great competition.  New Bremen played lights out, and you could be saying the same thing about their kids.  Homan's a heckuva' player, we knew he was a great runner.  But he was lights out passing the ball, too.  17 for 29 and 306 yards isn't bad.  That's a good night."
But Peyton Otte, with those injuries to backfield teammates, had stepped up when his team needed it most, matching the indomitable David Homan almost play for play.  He, too, without question had had a good night.
"That was a fight,"  he said, shaking his head, afterwards.  "That was nuts, two good offenses battling back and forth like that.  We weren't expecting it to be a shootout, but give them credit for playing well against our defense.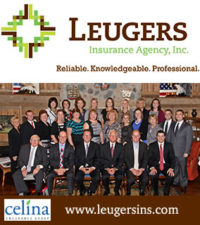 "And we bounced back like we did.  That was fun.  It felt good putting up 41 points because we hadn't done that against a really good team all year."
It wasn't so much fun for Chris Schmidt, as his Cardinals dropped to 5-3, and suffered their third league loss.
"You usually don't see that much offense when we get together [with Marion], but I'm proud of our kids.  We fought to the end, we were fighting from behind the whole time, and when we look the film I'm sure we'll see some things that we just didn't do well enough.  Credit to Coach Goodwin and his staff and kids.  They played hard all night long.  They really came after us early on and it took us some time to regroup.  Playing from behind is not what you want to do against them."
The glass is half full for New Bremen, with two remaining games with Parkway and Fort Recovery they could finish 7-3…and they will be a formidable opponent for anyone to come in the Region 28 playoffs.
Undefeated Marion Local will now prepare for the annual showdown with Coldwater next week, with a share of the MAC title on the line.  Coldwater beat Minster Friday, 42-0, and stands 7-1 on the season – that one loss to St. Henry last week.
Tim Goodwin told his team afterwards that they'll improve after Friday's challenging win – that he was optimistic.  And it does appear that the annual rite of Marion football coming together at the right time, doing all the right things, is upon us.  They have turned the page – flipped the script, if you will.  The offense has at last caught up with the defense.
Wonderful news across Ohio…for the rest of Division VII.