They put up 598 total yards and CJ Stroud threw for 406 yards and five touchdowns.  Stroud claims they're getting in a rhythm, and Ryan Day seems to be checking him off his list of concerns.  All is well at the halfway point of the season.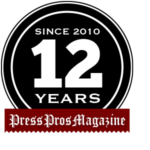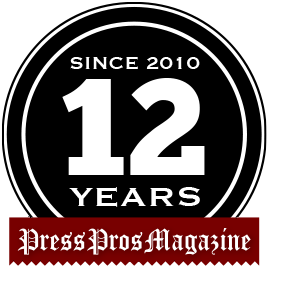 Columbus, OH – Wherever the critics, or cynics, are – those who said CJ Stroud was in over his head and the Buckeyes were a rudderless ship after the Oregon loss – they'll just have to stew for the next two weeks.
Saturday the Buckeyes literally crushed an average Big Ten football program disguised as the Maryland Terrapins (4-2, 1-2 in Big Ten) and looked every bit like a talented team that's taking the next step to becoming what most believed they would become by season's end.
Stroud threw for 406 yards (24 of 33) and five touchdowns, looked totally in control of himself and the Buckeye offense, and was clearly the impetus for a 66-17 Buckeye win.
Some even more impressive numbers – as a team they claimed 598 total yards, three different players caught touchdown passes (Olave (2), Wilson (2), and TreVeyon Henderson (1)), and they punctuated all that with 166 yards on the ground.  Henderson headed that effort with 102 yards on 16 carries.
Give them their due…Maryland did put up 335 yards behind quarterback Taulia Tagovailoa, the brother of Miami Dophins quarterback Tua, and at times looked like they had a passport to travel against the Buckeyes defense.
But bottom line, that defense did limit the Terps to 17 points, just 7 in the second half, and now have two weeks to make the next tweaks before playing Indiana on the road on October 23.
Maryland would score first, taking the opening kickoff and driving inside Ohio State territory before the drive stalled after ten plays and the Terps settled for a 48 yard field goal.
Ohio State came right back to march 88 yards on 17 plays and score on a 2-yard touchdown pass to Garrett Wilson.
They reprised that drive with another before the end of the quarter when they squeezed in a score after a Maryland punt, TreVeyon Henderson blasting over from four yards to make it 14-3.
Just moments into the second quarter OSU made it three scores on three possessions with a 36-yard strike from Stroud to Chris Olave on a post pattern that was wide open….21-3.
Maryland answered with a 12-play drive and a touchdown pass from Tagovailoa to receiver Carlos Carriere to cut the deficit to 21-10.
But on the ensuing kickoff the Buckeyes' Emeka Egbuka ran it back 67 yards and deep into Maryland territory, setting Stroud and the offense up with what turned out to be easy pickins' and the fourth touchdown of the first half.  Henderson gathered in a 26-yard throw in the flat and tight-roped the sideline to score…28-10.
As the half wound down Tagovailoa again drove inside the Buckeyes' red zone, but stalled and took a sack on fourth down that gave the Buckeyes the ball with two minutes remaining.
Needing eighty yards to score, Stroud quickly found Jaxon Smith-Njiba for 45 yards, then turned to Master Teague, who picked up the last twenty yards and scored from nine yards out to make the score 35-10.
Stroud came out in the second half and quickly found Garrett Wilson for a touchdown to push the margin to 42-10.  And on their ensuing possession he hooked up with Chris Olave for a circus catch in the end zone for 30 yards to make it 49-10.
Then Henderson would get his third TD late in the third with a 14 yard run;  and Maryland would answer when Tagovailoa threw his second touchdown of the day to Rajim Jarrett to make things more respectable going to the fourth…56-17.
It turned to mop-up duty in the fourth, as Ryan Day subbed in Kyle McCord (2 for 3 passing for 26 yards) and Jack Miller, who came up empty on his only two attempts.  In the meantime Craig Young picked off a Maryland pass and returned it 70 yards for a score as the Bucks put the finishing touches on a 66-17 blowout.
Ryan Day on the play, and the progression, of CJ Stroud:
"They showed us a couple of things cover-wise that we really hadn't prepared for, and he (Stroud) handled that well, especially early on.
"He checked it down, he didn't force things down the field, and got the ball to TreVeyon to keep us on schedule.  That was pretty big-time quarterback play, especially for a kid his age.  That was pretty well done."
Stroud, himself, shows about as much concern for his critics as he did for the Maryland defense Saturday.
"I really think we're staring to roll,"  he said, post-game.  "I think the coaches are beginning to trust us more.  We're getting used to each other, and I think we're going to keep this momentum going and keep rolling."
Momentum?  CJ Stroud is now 80 for 124 attempts through four games, for 1,293 yards and 13 touchdowns.  He's been intercepted three times, and his efficiency rating is 181.9.
TreVeyon Henderson, with his 106 yards rushing Saturday and three touchdowns, has now gained 514 yards in 54 carries for an average of 9.4 yards per carry, and 102 yards per game.  He's scored 7 touchdowns and has a long run for the season of 54 yards.
No one ever questioned the embarrassment of riches receiving corps, and Garrett Wilson, Chris Olave, and Jaxon Smith-Njigba now have 67 catches between them for over 1,100 yards and twelve touchdowns.
In the meantime the defense is still a work in progress, with weekly on-the-job training, and shows signs of catching up.  More instinct…more big plays…and young faces like Jack Sawyer and Tommy Eichenberg getting reps more valuable than practice field time.
In summary, after six games they're beginning to look a lot like what people thougtht they might.  Undefeated was always a possibility, but questionable reality.  Their one loss was the one they were most likely to lose, and now Oregon is a wounded duck with running back CJ Verdell out for the season with a leg injury.
The most apropos comment of the day probably came from the youngest source…when CJ Stroud said, ""I think the coaches are beginning to trust us more.  I think we're going to keep this momentum going and keep rolling."
From what I observed from the sidelines Saturday I can't argue.
The cynics?  You can argue among yourselves.  You've got two weeks.