Northridge senior Kavonte Turpin put on a dazzling show, frustrated Eagle tacklers, as the Polars raced by beat-up Troy Christian on Thursday night football.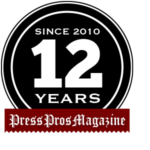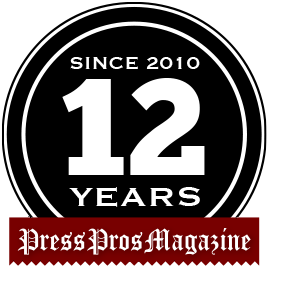 Dayton, OH – Troy Christian coach Steve Nolan winced as he shared the inevitable truth about Thursday night's 28-14 loss to the suddenly surging Northridge Polar Bears (6-2, winners of five straight).
"We're out of linemen,"  said Nolan.  "And when I say we're out of linemen I mean…we're out of linemen.  We're kinda' banged up, we're limited in some spots.  We're hurtin' a little bit.
"But that being said, they (Northridge) are a physical football team and we stayed with them pretty much the entire game.  We just couldn't get #1 on the ground.    That was it.  We had pretty much everything else controlled, defensively, I thought.  If they don't have #1…different ballgame."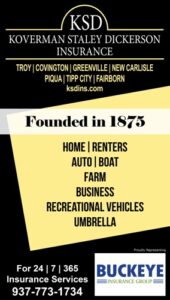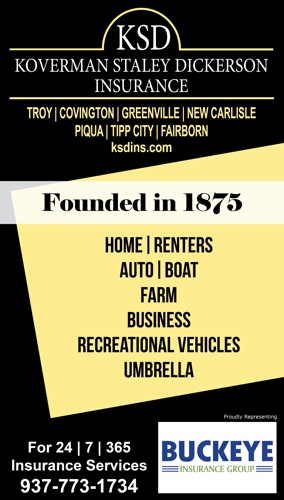 #1, you see, is senior running back Kavonte Turpin, who's 5'8″, 155 pounds, and immeasurable in terms of quick.  And his measurable impact on Thursday's game was this:  21 carries for 207 yards, 3 touchdowns, and 48 minutes of abject frustration for one Troy Christian tackler after another.  Able to change direction on a dime, and accelerate out of a cut like a Ferrari, Turpin dazzled for his ability to break contain, break tackles, maintain his balance, and once he broke free put separation between himself and the Eagles' secondary.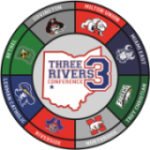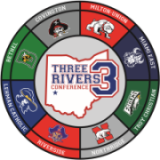 "It's what I do,"  Turpin said later, nodding his head.  "My linemen did a great job tonight, and once I get that pitch and get to the outside and see that green grass, I just go."
That pretty much sums it up.  He would end up scoring on runs of 47, 29, and 62 yards…and had one of 70 yards called back for a holding penalty in the Troy Christian secondary, a dubious call since Turpin was already 30 yards downfield beyond the infraction.  And in between the big ones, he was able to take some heavy contact from what healthy tacklers the Eagles had left to pick up his remaining 66 yards.
"That's what he's done all year,"  said Nolan.  "He just broke some tackles and made some impossible runs.  And we got a little tired…we lost our fullback and middle linebacker in the first half (Josh Ronicker).  He's our leading tackler, and you know with these little schools when you run out of tacklers that's what can happen."
Scoreless after the first quarter, and one beset by numerous penalties, Northridge finally staged a drive in the second quarter when Jayden Kelly ran with a short pass for 45 yards, broke three tackles of his own, and scored at 4:31 to put the Polar Bears up 6-0.
Troy Christian answered immediately, at 3:39, Gavin Blore taking the ensuing kickoff and returning it 49 yards to set up the Eagles deep in Bears territory.  Five plays later Landon Rich would break a few tackles of his own, running it in from the ten yard line to put TC ahead, 7-6, after the successful point after kick.  And that score held as the rains came and the two teams exited for halftime.
Northridge got the second half kickoff and Turpin began his personal assault on the TC defense.  Following a targeting  penalty on the Eagles that gave 'Ridge a first down and field position at midfield, Turpin took the handoff on the very next play, hit the gap between center and guard, and streaked 47 yards to the end zone.  Northridge again failed on a two-point conversion try, and led 12-7 at 9:26 left in the quarter.
Troy Christian answered again, and again Gavin Blore set them up in good field position with a 34-yard return of the kickoff.  A little Wing-T left and right moved the ball to the five yard line where Landon Rich punched in his second touchdown at 5:18 from five yards out to put the Eagles back on top, 14-12.
The problem was…they didn't take enough time off the clock, and the Polar Bears came right back after a pooched kickoff by Troy Christian to try and deny any kind of long return.  It didn't matter.  With :34 seconds left in the quarter Turpin got the pitch, juked left, then right, then stopped on a dime, making TC tackler Jonny Haddad come up empty, then turned on the jets and streaked to the end zone, 29 yards, and his second touchdown.  This time they gave it to him for the two-point conversion, and he took that in, too, to go ahead 20-14.
Eagles quarterback Lee Burkett had done a good job to that point of navigating first downs and moving the ball downfield.  But on the ensuing possession 'Ridge stopped the Eagles near the forty yard line and forced them to punt.  Northridge couldn't move the ball, had fourth and two, and decided to line up to try and draw Troy Christian offside before punting.
It worked.  Linebacker Chase Brown tried to anticipate the snap count, crossed the line of scrimmage and got flagged for offsides.  On the very next play Turpin took the pitch, got to the boundary, saw a lot of green grass, and went 62 yards for a touchdown.  Another two-point conversion, it became 28-14, and for all intents…ballgame.
Landon Rich had a night of his own with 122 yards and two touchdowns, and true to Nolan's words the Eagles never gave in – kept battling – and ultimately drove it inside Northridge's twenty with just under two minutes left.  But trying to score, Rich got to the three yard line and was stripped by a pair of tacklers, 'Ridge fell on it, and ran out the clock.
"We fought,"  said Nolan.  "I couldn't be happier with how we played."
Troy Christian (4-4) has a week to prepare, and heal, before hosting Lehman Catholic next Friday.
Now 6-2, and winners of five straight, it marks the best start in Bob Smith's 18 seasons as coach at Northridge.  And in that time he later counted on one hand the number of winning seasons in the Southwest Buckeye League.
But now, in the new Three Rivers Conference, it's a better competitive opportunity against some of the same teams he's played for years, notably Milton Union, another former SWBL team.
"We played better after all the penalties in the first quarter.  Turpin and (Jeremy) Henry ran hard, our linemen blocked, and we were more physical in the second half,"  said Smith.  "There's no jealousy about who gets carries with these guys, and Kavonte hasn't had more than 24 carries in a game this year.  So it's been a good year.  We're ten points from being undefeated, but you have to get it done, and we didn't.
"I think the new league fits us well, with the experience level of some of our players.  Everything's been great about it.  The kids are excited, we're near the end of the season now, but we've got more steps to take.  You see the kids' faces and how happy they are.  That part's great, too."
The next biggest step for Northridge comes next Friday, when they travel to once-beaten Milton Union to face one of those teams he's played for years, and without a lot of success.  Odds are Kavonte Turpin will make the trip.
Make that…very good odds!