Sophomore quarterback Harrison Brewster engineered two epic fourth-quarter drives as the Bears wipe out a 14-0 deficit for another nail-biting win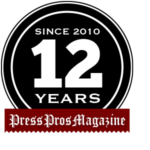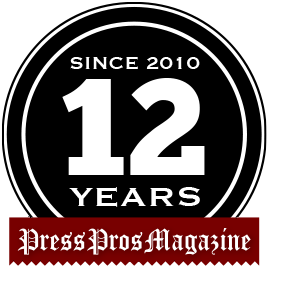 Delaware, OH — Dating back to his days as a player at Boston College and with three NFL teams, and spanning a coaching career that has included high school, college and pro stops, Mark Nori can't recall a team so resilient, so clutch and — at times — so lucky as his Olentangy Berlin Bears.
"We're still trying to figure out who we are," Nori said of his fourth-year program. "I just never know what I'm going to get from week to week or from play to play. We just seem to find a way almost every game. They just know how to make plays. I don't know what else to tell you."
Sophomore quarterback Harrison Brewster engineered two epic fourth quarter drives as Berlin — badly outplayed much of the game — somehow wiped out a 14-0 deficit and edged Dublin Jerome, 22-21. in an Ohio Capital Conference Cardinal Division showdown Friday before an ecstatic home crowd.
Brewster's game-winning 4-yard scamper came with 34 seconds remaining.
It marked the sixth game decided by 10 or fewer points for the Bears (7-1, 3-0), who came in rated No. 2 in the Division II, Region 7 computer ratings behind unbeaten Big Walnut.
Jerome (5-3, 1-2) dropped out of contention in a Cardinal race now shared by Berlin and 8-0 Marysville.
Berlin fell behind, 14-0, late in the first half, but gradually gained its footing to make a game of it.
Jerome was about to put the game to bed when Luke McLaughlin raced 32 yards for a score early in the fourth quarter, but the TD was negated by a chop-block penalty, The Celtics, leading 21-10, were forced to punt.
Brewster, who shares quarterback duties with starter Dylan Reyes, dramatically changed the complexion of the game when he led the Bears on a 10-play, 95-yard scoring drive.
Regarded as the better runner of the duo, Brewster completed five passes on the drive, which ended with a 3-yard TD run by Gavin Angell at the 6:03 mark.
"We just took advantage of our opportunities," said Brewster, a hot-shot baseball prospect. "We've played in so many games like this, I don't get nervous. The team has confidence in me and I have confidence in my guys. We believe. That's basically all it is."
Berlin then made a key stop of Preston Everhart on third-and-3 and forced a punt. The Bears took over at their own 18 with 2:56 remaining.
Slicing and dicing the Celtics with short sideline passes and effective designed runs and scrambles, Brewster patiently guided Berlin on a 12-play scoring drive consisting of six passes and six runs. Colin Pethtel made three of the catches, including a 38-yarder on a brilliant pump fake by Brewster.
On the winning  TD, Brewster juked a defender and eluded another before finding the goal line.
"I just saw it and got my reads," he said. "I just did what I do. I saw the defender go for the running back (Nick Tiberio) on the read so I pulled it back and ran."
Nori said Brewster has shown a flair for the dramatic all season long.
"He just makes play after play," he said. "Sometimes, I can't figure out what he's doing and it all comes out well. We do work on the two-minute drill quite a bit because we've had more than a few of them the past few years. We were just fortunate to have the ball last."
Actually, Jerome had another shot, but Luke McLoughlin was pulled down after a catch and run on the final play of the game.
Riddled by turnovers and penalties for three quarters, Nori and Brewster realized that Berlin's latest magic act was more than just fortunate.
"Credit to Jerome," Nori said. "They had us figured out and really took it to us. They were beating us up front and keeping us from moving the ball. We walked them down the field with all of our penalties. It was an unrecognizable Berlin team we saw much of the night, but somehow the guys hung in there and got it done."
Brewster said the coaches needed to say little in the locker room after the miserable start. Jerome outgained Berlin, 143-84, in the first half. And 50 of the Bears' yards came on a bomb from Reyes to Brewster, who made a spectacular grab. That yielded a last-second field goal to make it 14-3.
"We were just killing ourselves with mental mistakes," said Brewster, who came in with 11 TDs rushing and two passing. "It was just a matter of playing our game."
Everhart, who came in with 841 yards and seven TDs, rushed for 60 yards and two of Jerome's scores. But he also fumbled twice, once at the Bears' 1-yard-line.