Mismatches appear to abound across the Ohio Capital Conference upper echelon as the end of the regular season approaches.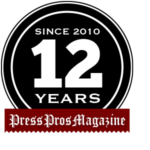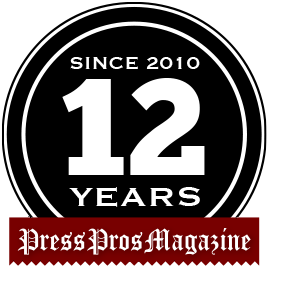 Columbus, OH — Enough football has been played to produce a predictive model for what will prevail in all five Ohio Capital Conference divisions come season's end, but there likely won't be much additional clarity offered by the outcomes of Week 8.
A collection of mismatches looms on the horizon if season records so far accurately assess what's about to happen Friday night.
Nine teams remain unbeaten in division play so far, but none of them play an opponent boasting a division record over .500. That can be deceiving, of course, and is in the case of OCC Cardinal co-leader Olentangy Berlin (2-0, 6-1), which plays host to Dublin Jerome (1-1, 5-2).
But otherwise, matchups of division royalty with comparably-talented opponents are few and far between.
The teams that will play Big Walnut (4-0, 7-0), Marysville (2-0, 6-0), Upper Arlington (2-0, 7-0), New Albany (2-0, 7-0), Pickerington North (2-0, 6-1) and Pickerington Central (2-0, 6-1) have a combined two division victories.
The juiciest marquee belongs to Lancaster vs. Reynoldsburg, both 2-0 in the Buckeye Division, but their collective 5-8 overall record suggests neither is a real threat to Pick Central once all the games are played.

A 9-3 mark last week raises the season record to 53-22.
Dublin Coffman (1-1, 3-4) at Hilliard Davidson (1-1, 5-2)…Davidson has lost both battles of Hilliard this season, falling in surprise fashion to Bradley last week. Jonathan Weir needs 97 rushing yards to top 1,000 for Davidson. After an 0-3 start, Coffman coach Geron Stokes' Shamrocks have won three of four, including a few nail-biters. Davidson will keep Coffman at arm's length and rebound.
Dublin Jerome (1-1, 5-2) at Olentangy Berlin (2-0, 6-1)…Berlin is No. 2 behind Big Walnut in Division II, Region 7, so it could really bump its point total with a win over the Division I Celtics. The Bears are making a two-QB platoon of Harrison Brewster and Dylan Reyes work well. Question is, can Berlin's defense adapt from stopping Darby's option attack last week to Jerome's spread offense. At home, the answer is, yes.
Westerville South (3-1, 4-2) at Canal Winchester (3-1, 5-2)…Sophomore QB Dominic Birtha has enlivened South's offense the last two weeks, throwing for five TDs without an interception. Canal has found success despite the loss of Cincinnati commit Stephen Byrd, who's out for the year. Ethan McGlone and Kaseem Wade are getting it done sharing carries in the backfield, but South feels like it has something going that will continue on the road.
Olentangy Liberty (1-1, 4-3) at Hilliard Bradley (1-1, 3-4)…This OCC Central battle features two teams beaten by Upper Arlington in the most recent fortnight. Bradley was a different team in upsetting Davidson last week. It's been wildly inconsistent so far, which should open the door just wide enough for Liberty to squeeze through.
Delaware Hayes (0-4, 2-5) at Dublin Scioto (3-1, 5-2)…Scioto still has hopes of overtaking Big Walnut in the OCC Capital, so it should build on its three-game winning streak in this matchup. QB Amare Jenkins is explosive and has the receiving corp to torment Delaware Hayes.
Grove City (1-1, 1-5) at Pickerington North (2-0, 6-0)…Grove City broke through for its first win against Westerville Central, but it's a tough ask to go into North. The Panthers have won the last seven in this series by an average margin of almost four touchdowns, so this won't be the week they fall off the pace with New Albany atop the Ohio.
Groveport Madison (0-2, 2-5) at Pickerington Central (2-0, 6-1)…Central has won three in a row and its defense hasn't allowed a point in two weeks, but it's almost as if the Tigers are off the radar state-wide because of their lone loss a month ago to Pick North. Central trails both Upper Arlington and New Albany in Region 3, but it's not going to trail in this one.
Marysville (2-0, 6-0) at Thomas Worthington (0-2, 2-4)…The top of the Cardinal meets the bottom in advance of next week's division showdown when Berlin visits the Monarchs. Marysville's defense allows less than 200 yards and fewer than six points per-game. That portends a long night for Worthington QB Caleb Ortega and Co.
New Albany (2-0, 7-0) at Westland (0-1, 2-4)…Westland has dealt with Marysville and Pickerington North the past two weeks and now gets another powerhouse in New Albany. The Eagles cracked the Top Ten in the state this week off their win over rival Gahanna Lincoln. It will be a victory for Westland to hold New Albany under 50.
Olentangy (1-1, 3-4) at Hilliard Darby (0-2, 4-3)…These two Cardinal Division combatants are on disparate tracks, with Darby having lost three straight to fall out of the state's Top Ten and Olentangy having won three of four. Darby's defense has held up fine, but it's offense hasn't produced enough, particularly over three straight scoreless first halves. Maybe the home crowd will wake something in the Wildcats and spur them to a close win.
Olentangy Orange (0-2, 0-7) at Upper Arlington (2-0, 7-0)…Orange has lost twice in overtime and another game by three points, so it's record is deceiving. UA, however, isn't as deceptive as it is balanced and dangerous. Running back Carson Gresock can pound opponents and QB Simon Monnin and WR Sam Cannon can strike quickly. That's too much for Orange to contain.
Westerville Central (0-2, 1-5) at Gahanna Lincoln (0-1, 3-2)…Central hasn't won since Week One, and it won't break that streak at Lincoln. The Lions played unbeaten New Albany much tougher than the 31-3 final last week suggested. QB Maxwell Cummings and RB Diore Hubard get back on track in a big way.
Westerville North (1-2, 3-4) at Big Walnut (4-0, 7-0)…Big Walnut has a lot more in its sights than just a Capital Division crown, which it will get closer to clinching by rising to 8-0. Nate Severs and Nicky Pentello combined for five TDs last week in a 56-28 rout of Kilbourne. The leaders in Division II, Region 7 will roll again.
Bruce Hooley is the Central Ohio Market Manager for Press Pros and the host of the Bruce Hooley Show on 98.9 The Answer from 11 a.m.-1 p.m. Monday-Friday. He also hosts the We Tackle Life podcast on iTunes and GooglePlay.