OSUs senior cornerback has been slow returning from a knee injury that cropped up last season, but he has started the last two games and should extend that streak to three Saturday against Maryland.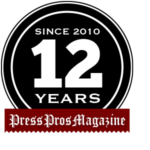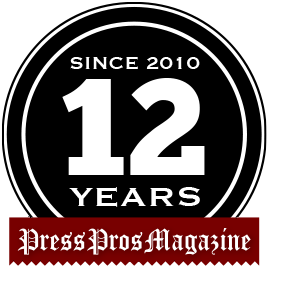 Columbus, OH — This has been a season of mystery and intrigue for the Ohio State football team, with its beloved defensive coordinator being demoted, the starting quarterback being dinged up where he had to miss a game and two players entering the transfer portal in midstream, one after throwing a tantrum for the ages on the sideline.
The story of true senior cornerback Sevyn Banks not playing the first three games was a sidebar to those headlines. No one outside the walls of the Woody Hayes Athletic Facility knew exactly what to make of the situation.
The official word had Banks coming back from a knee injury, yet he was still in uniform for the opener against Minnesota and the following games against Oregon and Tulsa without playing a single down.
Head coach Ryan Day didn't help clear the picture on September 14, saying, "At this point he's not too injured to play.'' In a separate interview, Day said Banks, "had to practice better.''
College teams are not required to publish an injury report like the NFL. Day is vague about injuries and the availability of players and the athletic department doesn't put out an availability report until an hour before kickoff.
Was there a problem other than an injury that bothered Banks since last season? Did he lose his spot because of a youth movement in the secondary?
Finally, the public received a Banks sighting when he started against Akron in Game 4 and against Rutgers in Game 5.
De facto defensive coordinator Matt Barnes cleared the situation just a little bit last Tuesday.
"I don't think that's fair to expect anybody to just jump right back in and be at their best right away,'' Barnes said. "But we've seen Sevyn improve every week as he has gotten healthier and healthier and healthier, and his attitude has been great."
Day, speaking to the media via Zoom conference on Thursday, said Banks also must put together better practices.
"The better he practices the better he's going to play," he said. "And I wish I had a magical equation to make that different, but that's what it is. And he has had some better practices and he's had some better reps. And with that, I think he'll bring more confidence to the table and will play with more confidence. We certainly want to see it and we need it.
Is this a question of the player getting back up to speed? Or is more effort required?
It's expected that Banks will get his third straight start when seventh-ranked Ohio State (4-1) plays Maryland (4-1) at noon Saturday at Ohio Stadium.
The way Banks sees it, this isn't a situation where he's going the speed limit because of the inactivity and everyone else is flying around at 70 miles per hour.
"I play against the best wide receivers in the nation in practice, if you catch my drift,'' he said of Chris Olave, Garrett Wilson, Jaxon Smith-Njigba, et. al.
There have been no complications, he said, adapting to a two-safety look that Barnes installed. Banks' description for the new look, with redshirt freshman Lathon Ransom and redshirt sophomore Ronnie Hickman, is "chili peppers" that add spice.
Banks came to campus touted as No. 58 on ESPN's Top 300 list of recruits as a senior at Jones High School in Orlando, Florida. His 6-foot-1, 200-pound body was ideal for the college game and beyond.
He played in five games as a true freshman in 2018 and all 14 games in 2019. Last season, he started eight games and totaled 19 tackles, one interception, one forced fumble and eight passes defensed for a secondary that statistically was one of the worst in Division I.
This season, Banks was considered to be one of the few sure things in the backfield with fellow corner Marcus Williamson. Another senior, Cameron Brown, was coming back from a torn Achilles' tendon.
But the absence of Banks and Williamson and then safety Josh Pryor being lost to injury for the season to a broken leg against Tulsa necessitated a youth movement with Ransom, Hickman, true freshman Denzel Burke and redshirt freshman Cameron Martinez.
"It makes us not worry about things,'' Banks said of their abilities.
NFL teams always have their eyes on Ohio State defensive backs such as past No. 1 picks Jeff Okudah and Denzel Ward among others. No one was talking first round, but Banks' name was out there.
Can he make up for months of lost time in time to help the team win a fifth straight Big Ten championship and impress the pros?
"We've still got some games to play, you know," Banks said. "You all ain't seen the best yet. So that's what I can say about that."
There was no rush to return to the field.
"I had to make sure my body was right before I came back on the field," Banks said. "I'm almost back to 100 percent. It has been oOK. Even though I haven't been playing, I've been learning.''
He later said, "I'm good enough to play.''
Williamson, a fifth-year senior, at first had difficulty seeing so many younger players hop ahead of him on the depth chart.
On Tuesday, he talked about worrying about the Buckeyes ahead of himself. Day patted him on the back for coming around.
"He shared with me that he got a lot of distractions out of his head," Day said. "He cleared a lot of noise out and just gave himself to the team. His energy level was off the charts. His attitude was off the charts. And then, lo and behold, he plays probably one of his better games.
Williamson grew up north of Columbus and graduated from Westerville South High School, and that made it doubly difficult with family and friends constantly asking him what was going on with his lack of playing time.
The reality that maybe he had to become a role player instead of a starting slot cornerback eventually hit home.
"I've always considered myself to be a team player," he said. "Sometimes you've got to put your ego aside, put the distractions aside – the people in your ear, people in the community back home, whatever it may be — and just put your best foot forward and focus on the team. And that's what I decided to do."
There's no guarantee that Williamson will get as many snaps as he did last week if Brown returns from another injury. He said he will make the most of his chances.
"Everybody has to find their role and find their niche, find out what they're good at, and then find your limitations and figure out where you fall within there," Williamson said. "When you understand that role, in my opinion, it just allows you to go that much harder to see how far you can get.''