While they won their 13th match of the season, and took Marion Local down in three sets, Fort Loramie's John Rodgers appreciates the remaining games on their schedule to put the finishing touches on their tournament resume'.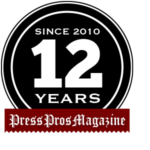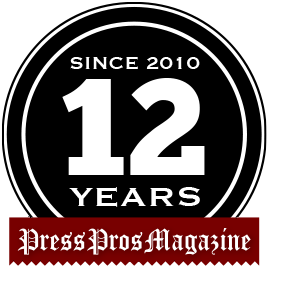 Fort Loramie, OH –  As per usual, eighteen matches into their season the Fort Loramie Redskins (13-5) looked like a well-rehearsed scene from a headline show Tuesday night with a three-set…25-18, 25-18, and 25-14…win over visiting Marion Local.
No, this was not your typical Marion team, Anthony Chappell's Flyers having won just five in eighteen times out this year, but Rodgers, as per usual, was taking no chances on trusting the record over their legacy.
"No, because they've got tradition, they're well-coached, and they're going to compete,"  said Rodgers prior to the match.  "I never consider someone's record when I prepare for an opponent."
As it turned out, it was good logic…because Marion, record notwithstanding, played like better Marion teams of the past – serving well, passing well, disciplined, and capable of making those three and four-point runs that help you establish momentum in volleyball.
But Loramie, like all of Rodgers' past teams, is an example of their recent district, regional, and state final teams, looking for whatever it is between now and November that can help them match their one lone state title in volleyball, back in 2014.  He likes balance, talks about it frequently, and Tuesday the Redskins showed balance.  They served, they passed, they blocked, and they defended on the back line.
"Yeah, our seniors are providing some good leadership out there, and we're gaining some calm and maturity over the course of the season.  One of the things about playing a tough schedule is that you're going to gain experience whether you mean to, or not.  And how you handle that is going to determine how things go for you.  I think we've handled adversity pretty well to this point, and we're starting to come together at the right point in the season.  But I'd take a little bit more, and it's a good thing we have some time left in our season."
As usual, they spread it around.  Ava Sholtis lead the Redskins with 10 kills, but their defense was exemplary in Tuesday's win – Heitkamp coming up with 21 digs, while Colleen Brandewie had 14 and Sholtis chipped in 11.  They've become so accustomed to Rodgers' system of consistency, that it begs the question as to whether he takes the time to compare one year to another.
"Maybe,"  says Rodgers.  "Every team is different, because while you have similar players, you don't have a similar six or eight players.  For the past few years we've been more of a middle-focused offense, and now we're trying to be a well-balanced offense.  I think people knew where we were going to go in the past, and now we want to keep them guessing.  It's something we're really working towards this year.
Still, one cannot mistake senior Ava Sholtis as a go-to performer, back and healthy from missing a year with an ACL injury to her knee.
"It's great to see her back, healthy, and getting in rhythm with something she loves to do,"  says Rodgers.  "It's taken her awhile.  She missed an entire year.  But now her instincts are coming back, understanding what to do when the sets aren't perfect, and sharpening her volleyball IQ.  She doesn't have to worry about anything physically now.  Now she can focus on the game and how it opens up for her."
Marion did its best to probe the Redskin defense, extending rallies and forcing Loramie to work for points early in the match, but their defense proved to be exactly what Rodgers wanted to see.
"Defense is an attitude,"  he maintains.  "To play it at a high level you have to be confident in the people around you, confident in what your skills are, and in what you're expected to do.
"It's something we're working very hard on, we're critical of it in practice, and for someone to notice is a compliment to the program.  Like with dancing, defense is a choreography that we're working to have everyone moving at the right places are the right time.  We're trying to become more consistent."
With everything.
They've had better records at this stage of the season in past years, and they're ranked 8th, statewide, in the latest coaches poll for Division IV.  He's fine with that, too.
The guantlet in area Division IV is going to be tough, as always, and maybe…just maybe…someone will take a look at their record instead of their legacy.  Maybe someone will be complacent come tournament time.
But it won't be John Rodgers and Fort Loramie.