The Buckeyes have risen from 11th to seventh in the Associated Press poll with three straight victories, but head coach Ryan Day wants to see another week of  attention to detail defining preparations for the Homecoming game against Maryland.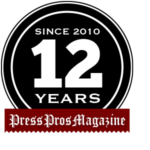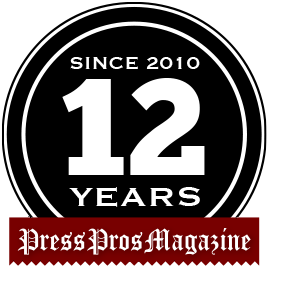 Columbus, OH — Three weeks ago, Ohio State looked a lot like a piece of unsold furniture from a yard sale with a "marked down'' sticker on it.
There wasn't much interest in the Buckeyes on the national scene after a 35-28 loss to Oregon.
The following week, they looked like rough stuff still sitting in the driveway that wasn't good enough for the Salvation Army or Goodwill when it took a spurt in the final six minutes of the fourth quarter to put away Tulsa.
Ohio State dropped from No. 3 in the Associated Press poll to 10th and then 11th.
Three straight victories and losses by Notre Dame, Oregon and Florida have bumped up the Buckeyes (4-1) to seventh this week.
Yet head coach Ryan Day isn't about to say the team is on its way.
"I don't want to say that, because we've had one good week," he said. "Now we've got to go do it again, prove we can do it again. But there is momentum there. I saw it the way we practiced. If we don't have a good week of practice (this week), it's not going to continue. We still have a young team. We're not all of a sudden out of the woods here. This is still a work in progress. We have to bring it every week."
Up next is the Homecoming game against Maryland (4-1) at noon on Saturday at Ohio Stadium. The Buckeyes (4-1) are a 20 ½-point favorite.
Day said the Terrapins' 51-14 loss to Iowa will be thrown out and their wins over West Virginia, Buffalo, Illinois and Kent State will be studied.
That, offensive tackle Nicholas Petit-Frere said, is his coach's mentality.
"He's the type of person to tell you to go back out and do it again, get another rep," Petit-Frere said. "You've got to keep putting yourself out there in front of people to show that confidence, not only in yourself but to your teammates as well. I feel like that's something that's been going on each and every week, and we've gotten better and better and better."
Although this little run might encourage, but not overly impress Day, he's superstitious and his moustache and beard will stay.
Remember, he entered the season clean-shaven because the Buckeyes had not lost a regular season game with that look.
"I'm going to keep it going,'' he said.
You had better believe that Day is keeping watch on the other power brokers in college football.
"I always watch other teams to see what's going on with the national landscape,'' he said. "But I worry about us.''
A lot has been thrown at the players beyond the game itself.
Defensive coordinator Kerry Coombs was demoted in favor of secondary coach Matt Barnes and offensive line coach Greg Studrawa missed two games because of back surgery.
Safety Josh Proctor was lost for the season with a broken leg in Game 3 against Akron and linebackers Dallas Gant and K'Vaughan Pope entered the transfer portal, the latter after a major league tantrum on the sideline against Akron.
Then Barnes went to a two-safety look instead of one safety in using Ronnie Hickman in the "bullet'' position in the box.
The next change will be moving Craig Young from backup "bullet'' to another job in the secondary in order to get him on the field as much as possible.
"I'm proud of the development over the last month," Day said. "It has been bumpy at times. We're growing. I think we have a really bright future. The question is how quickly can we get to being a team that can win a championship."
One sign of the team's maturity, he said, was displayed when Haskell Garrett blocked the extra point attempt on Rutgers' first touchdown during a 52-13 victory on Saturday in Piscataway, New Jersey.
As for injuries, Day said tailback TreVeyon Henderson is "good to go'' after sitting out about three-quarters against the Scarlet Knights for precautionary reasons with an undisclosed injury.
The status of right tackle Dawand Jones is unclear. At the start of the second half, Petit-Frere moved from left tackle to right tackle in his place.
Day said "some guys are nicked up'' on the line.
Left guard Thayer Munford returned to the starting lineup after sitting out almost all of the Tulsa game and the entire Akron game with an apparent right leg injury. He moved to his customary left tackle spot against Rutgers for the second half.
Defensive back Cameron Brown is dealing with another injury and was held out last week. He suffered a torn Achilles' tendon in Game 2 last season against Penn State, when he was serving as a nickel back.
ROSSI THE TOUCHDOWN MAKER
There were tears in the grandstands at SHI Stadium on Saturday night when graduate student Mitch Rossi caught a 1-yard touchdown pass 2½ minutes into the second quarter.
The drops came out of the eyes of parents Tom and Deb. Both grew up in Ohio and have been Buckeyes fans for life.
Rossi, a 6-foot-1, 245-pound tight end and fullback, was put on scholarship in May. He graded out as a champion for the game.
"The eye in the sky never lies,'' he said of the video coaches watched in grading him.
When he was a freshman walk-on from Franklin, Tennessee, Rossi paid attention to older walk-ons such as receiver C.J. Saunders.
Saunders not only earned a scholarship, but caught 27 passes for 294 yards and one touchdown in his career and was voted captain as a senior. He made the Carolina Panthers practice squad out of training camp.
"It was super, super huge,'' Rossi said about what he learned from those players. "You need your brothers to lean on and see a path through.''
Coaches began paying attention to him by the way he practiced. He has played in 27 games in his career. The first 22 were on special teams.
Play hard and effectively on special teams, Rossi said, and "then you will get on the bus'' for road games.
Rossi quickly corrected a reporter who suggested that this tight end-fullback position might be named after him.
"It's not a Mitch Rossi position, but I'm glad to have it now,'' he said.
WILLIAMSON: TEAM FIRST
Super senior Marcus Williamson had a few things to work out mentally when he saw youngsters such as Hickman, Denzel Burke, Cameron Martinez and Lathon Ransom jump him on the depth chart.
Williamson started eight games in 2020 and ranked second in tackles among defensive backs with 27.
Day said Williamson had to work through some "distractions'' early in the season, but that his energy was "off the charts'' during practice last week.
How has he been able to play well in a smaller role?
"I guess it comes down to humility,'' Williamson said. "There is a lot of power in that.''
As for last week, he said, "I put my head down and worked. I put my best foot forward and do what's best for the team.''