The Buckeye sophomore shocked the Big Ten and many in Division I baseball by hitting .325 as a freshman and making Collegiate Baseball's Freshman All-American team. But when you learn more about him…who's shocked?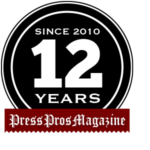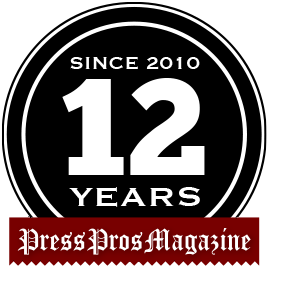 Columbus, OH – My first impression of freshman outfielder Kade Kern, from Archbold, Ohio (Fulton County), is a lasting one.
Batting eighth in the order and playing right field in the Buckeyes' opening game with Illinois last March in Greenville, South Carolina, Kern came to the plate for the first time facing Illini right-hander Andrew Hoffman.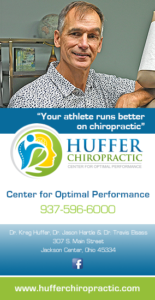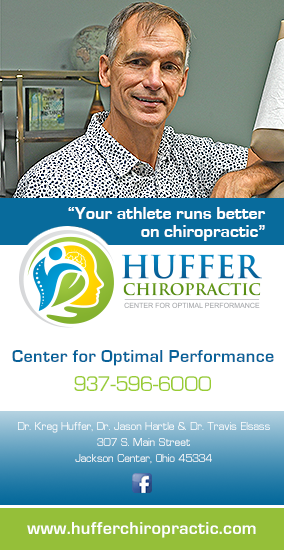 Hoffman threw hard, in the 94-95 range, with rise on a four-seam fastball. Suffice to say, it was harder than anything Kern had seen at Archbold High School previously against Wauseon or Patrick Henry. He gauged a couple of pitches before lining the next one he saw to the gap in left center for extra bases…a quality rising pitch at the top of the strike zone, and freshman Kade Kern got on top of it (one of the hardest things to do as a hitter), and drove it!
He was hardly done. In a game that the Buckeyes ultimately won 6-3 in 13 innings, Kern would go 5 for 6, with a double, a triple and three singles – all of them lashed! He scored a run, drove in a run, and made a sparkling play in right field.
When later asked about his freshman's debut Greg Beals chuckled and said "Pretty special."
Yeah, and so is Hyde Park Steak House.
Kern would prove to be prime cut throughout the year, leading all Buckeye hitters with a .325 batting average (52 hits in 160 at bats, in 42 games), 30 RBIs, 10 doubles, a triple, 2 home runs, and scored 22 runs.
But perhaps the most telling of his numbers in 2021 was this. He ranked fourth on the team in slugging percentage (.438), even with just two home runs. Meaning, he hit a lot of balls hard, and few of those 52 hits were cheapies. Thirteen of them (25%) were for extra bases!
When we talked with him recently, on a bright September day of fall practice, our questions centered around how he had come so far, so fast? The most obvious: How did a freshman from Archbold, and the Northwest Athletic League, learn to get on top of a major league fastball like that, seeing it from an opposing pitcher for the first time?
"Obviously, the coaches had prepared me for that, going from what fall ball we had and into the winter workouts," he began. "They really worked hard with me on my swing, and visualization of pitches.
'There were some nerves in that first game,"  he admitted.   "But I felt ready. And the upperclassmen last year really helped me feel comfortable. I just tried to play the game that I love, the game that I've played since I was kid."
Nerves? What nerves? When were there any obvious nerves in 2021? Did we all miss that part?
"Well I think that opening game helped with it a lot," he smiles, talking about his 5 for 6 debut. "When that happened I knew that I could play with all the guys in this conference. But I can't say enough about how much my teammates helped, too."
There were obvious adjustments by pitchers after the first three weeks. There had to be, because after feasting on Illinois that weekend he went right after Iowa, Nebraska, and Rutgers on back-to-back road trips (9 for 24, .375%). He began to see more breaking balls and off-speed. But he made the adjustment, and always – always – came back to his ability to square up the fastball, the pitcher's main course at any level of baseball.
"I've worked on the high pitch a lot because it gets called for a strike now, and we do drills on the tee and off the pitching machine," he adds. "If you see it in the game you want to make sure you're ready to hit it."
And along with that readiness he showed the ability to hit the ball deep in the strike zone – the ability to go the opposite way. He's not a strict pull hitter, as many who feast on the fastball are.
"I try to take the ball right back through the middle," he says. "So that makes you hit the ball a little deeper in the zone sometimes. I've always been able to drive the ball to the right side of the field."
Even without mid-week games, it was the most concentrated, and competitive, baseball of his young career – every weekend seeing the other teams' best three starting pitchers, along with the hardest throwers out of the bullpen. Kern never flinched, and never showed any visible fatigue. He ended up starting all 42 games, and after a brief period off went the Cape Cod League to play and stay sharp over the summer.
"He's part of a pretty solid core coming back for next year, and that excites me," said Beals recently. "What he brings with his preparation and his attitude is pretty special for a player his age. He competes, and came to play every day last year. And he showed leadership through his example."
And for that, at season's end he was recognized on the All Big Ten second team, and one of four Big Ten freshmen selected by Collegiate Baseball for it's Freshman All-American team.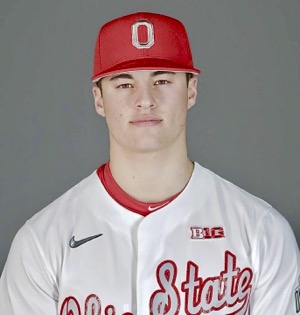 "That was an amazing thing, and I'm really grateful," he says sheepishly. "I owe my coaches for helping me to achieve that. But you can't plan on things like that. You just go out and work hard and hope for the best."
Now, to borrow from Beals, he returns as a solid fixture in the lineup, on the field, and in the clubhouse. Along with Zach Dezenzo, Brent Todys, Nick Erwin and other upper classmen, Kade Kern is expected to continue that leadership in 2022.
"I won't think of that as being a burden," he promises. "I'll use it as added motivation. I want to keep improving off of how much I've accomplished already. I know I have to keep working hard, and if I do that I'll be helping my teammates out."
As a final insight on Kern, his younger brother Krayton was a member of Archbold's Division IV state finals team last spring in Akron. Kern was there to observe, to enjoy, and be supportive as only an older brother with his experience can.
"Yeah, it was pretty cool to watch because no one expected it to happen. I think it was something out school and community needed. We had been to the regional round in the past four years, but we had never broken through that barrier to the state finals."
I had never seen the name Krayton before. Kade filled me in.
"Everyone in our family has a name that starts with 'K', he laughs.
Probably for the sake of consistency, which bodes well in center field for the Buckeyes in 2022. Don't bet on a sophomore jinx from Kade Kern.
And don't bet on him hitting eighth.