The Tippecanoe Red Devils started fast … and ran off with a 31-16 victory over the Troy Trojans on Friday night. The win gave Tipp coach Matt Burgbacher a second win over his former team in three tries, and it also set up a Miami Valley League clash with undefeated Piqua next week.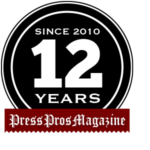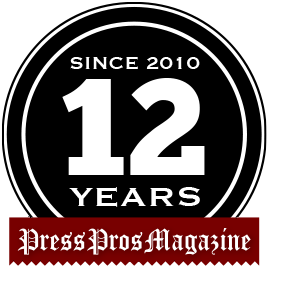 Tipp City, OH – The 40-second play clocks weren't functioning at Tippecanoe High School's football stadium on Friday night. No matter. The Red Devils had no use for them anyway.
Tipp's up-tempo offense – complemented by one of the Red Devils' bigger offensive lines in recent memory – set a torrid pace in Tipp's 31-16 victory over the rival Troy Trojans. The Red Devils often sprinted to the line of scrimmage after a play, putting additional pressure on the Trojans' defense. As a result, Tipp won its sixth straight game and set up a Week 8 clash with the Piqua Indians for what could decide the Miami Valley League championship.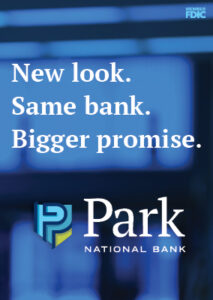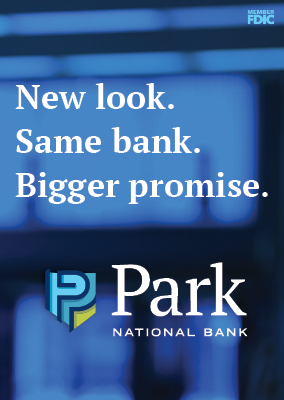 Friday's victory also gave Tipp coach Matt Burgbacher a 2-1 record against his previous team. As Burgbacher gets further away from his coaching days at Troy that emotional connection to the game will fade. The rivalry, though? That will never wane.
"Everyone on the team is a huge fan of coach Burgbacher," Tipp senior lineman Davis Featherstone said. "We can tell just from the preparation the past few years how much this game means to him. And it means a lot to us with homecoming and the rivalry. We're all such big fans of coach Burgbacher … and coach Charlie Burgbacher, too. He's been very fired up this week. I can say we're proud to help him get that."
The 25-A series provided some back-and-forth gamesmanship off the field, too. Early in the game the Troy student section, packed in a corner of the bleachers, chanted "Get new bleachers!"
With 1:50 left in the game, a handful of fireworks set off across the street from the stadium celebrated the Red Devils' victory … much to the delight of Tipp's student section.
Tipp's players provided some red, white and boom of their own. Senior Cayd Everhart rushed for a season-high 190 yards on 30 carries. He scored Tipp's final two touchdowns on a 7-yard counter and a 35-yard sprint up the middle. Everhart has surpassed 100-yards rushing three straight games.
"We work hard in the off-season to get faster, get stronger. That's what it's all about," Everhart said. "Absolutely, I have a great line."
Tipp's offensive line features Featherstone (6-4, 264), senior Ethan Royse (5-10, 226), senior Jackson Blaul-Green (6-5, 330), senior Sam Fout (6-0, 204) and junior Luke Catrone (5-11, 254). On Friday they opened holes for Everhart and Tipp's running game, and protected junior quarterback Liam Poronsky.
The Red Devils (6-1 overall, 6-0 Miami Valley League) racked up 25 first downs. They rushed for 226 yards and tallied 306 yards overall. And they scored on their final three drives of the first half for a 17-0 halftime lead.
"We want to vary our tempo and we take great pride in that," Burgbacher said. "Our kids do a great job. It puts defenses in binds. There were a couple times where Troy had to use a defensive timeout because they're trying to sub and we're going fast. … The most impressive thing with our kids is how they prepare.
"That was the best game (the offensive line) played this year. They continue to get better and better every week. When you've got that offensive line and the way Everhart runs, that's a pretty good combination."
Troy (3-4 overall, 3-3 MVL) nearly pulled within 10-7 midway through the second quarter. Quarterback Donnie Stanley tossed a nice pass into the end zone that the receiver had a play on, but Tipp's Jason Rindler batted the ball away. Teammate Griffin Caldwell also was in on the coverage.
The Red Devils then marched downfield … going 71 yards in 11 plays. Poronsky found Zach Butera for a 22-yard strike on a post route. Poronsky was scrambling under Troy's defensive pressure, stepped up in the pocket and fired a touchdown to Butera as he shook his defender and sprint across the endzone.
Tipp led 7-0 on senior Griffin Caldwell's 17-yard run up the middle early in the second quarter. The lead went to 10-0 with 4:46 before the half on junior Jackson Kleather's 25-yard field goal.
Poronsky-to-Butera on the next drive sent the Red Devils' into halftime leading 17-0.
Troy – which just missed a deep pass here and there – pulled within 24-8 on Jahari Ward's 5-yard run. Ward looked as though he might be stopped around the 2-yard line, but bounced outside and scored on the second effort. Senior Jack Kleinhenz hauled in Stanley's 40-yard pass with 1:02 remaining in the game for the final score.
The Trojans played without coach Dan Gress. According to coach Jason McGaharan, who led the Trojans, Gress was quarantined with COVID. McGaharan said Gress is expected back the middle of next week.
"There's no doubt it's tough," McGaharan said. "The one thing coach Gress has done since he's been here is establish a culture. Whether he's at practice or not, whether he's at a game or not, the coaches know what to do. The players know what to do. Hat's off to coach Gress. The foundation he's laid made it a whole lot easier.
"The kinds of kids we have … we keep taking body blows and the kids keep their head up and keep swinging. I'm real proud of the effort tonight. I felt like we had our chances. We just didn't capitalize."
Troy punted three times, turned the ball over on downs once (Rindler's pass defended) and turned it over with an interception by junior Carson Robbins at the Tipp goal line.
"This one hurt," McGaharan said. "But like we told the kids, football is not much different than life. You're going to be presented opportunities your whole life. You're either going to capitalize on those opportunities or you're not. Tonight we didn't."
Troy's offense finished with 273 yards overall, including 124 on the ground. Junior Nick Kawecki led the Trojans with 69 yards on 18 carries.
"Troy is our No. 1 rivalry," Everhart said. "(People say) Butler is our rival. Nah, Troy is our rival absolutely.
"We're a family. We play for each other every night. We've got each other's back. We lift each other up even when we make bad plays. That's all we need."
Tipp, meanwhile, took advantage with that high-tempo offense. Featherstone admits in addition to the opposing defenses, it can be rough on the Red Devils too.
"It's been a big adjustment going into this high-tempo stuff. But I think the proof is in the results," he said. "It's been working really well. There are definitely times as a lineman I do feel out of breath out there after drives. I have no complaints with the high tempo because I've seen it working.
"There's times you can tell (the defense) doesn't even have a call in yet and we're already onto the next play. Once you get that momentum going I feel like we work well as a group. I've become a fan of this high-tempo offense."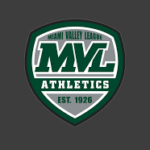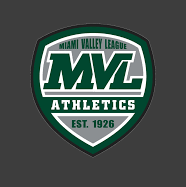 Next up for Tipp is a trip to Piqua next Friday. They're the last two undefeated teams in the MVL at 6-0. The next closest team has three losses.
"We definitely know they've got some dudes," Featherstone said. "I think it's going to be a really great game. And from what I hear it might more or less decide the league title. I'll be very excited going into that and expecting a challenge but a good game."