Head coach Ryan Day said all the young players such as quarterback CJ Stroud, running back TreVeyon Henderson and a plethora of defenders are coming into their own after going through growing pains the first four games.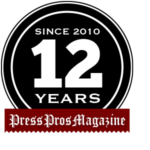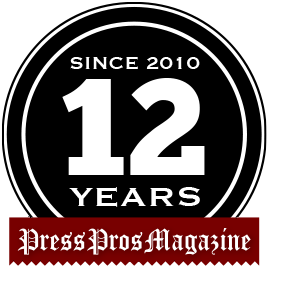 Piscataway, New Jersey – In the time leading to kickoff, life was sublime for someone holding an adult beverage standing in the parking lot of SHI Stadium, having a ticket to the game in one pocket and wearing Rutgers red.
The skies were blue with a few cirrus clouds here and there and the temperature was in the mid-70s.
There were so many Scarlet Knights fans tailgating on the premises that it looked like the largest block party on the East Coast.
Maybe, just maybe, their team that won its first three games and put a scare into Michigan last week in Ann Arbor before losing would have a little something for 11th-ranked Ohio State.
Then the Knights and their fans got an in-person look-see at what the high rent district of the major college game is all about on Saturday.
By halftime, thousands were walking back to their cars and heading home.
The Buckeyes, with redshirt freshman CJ Stroud back as the starting quarterback after resting a sore right throwing shoulder for a week, put the game away midway through the second quarter during a 52-13 victory before an announced crowd of 51,006.
The defense got interceptions from freshmen cornerbacks Denzel Burke, Ryan Watts and linebacker Tommy Eichenberg.
Stroud fumbled a snap in the red zone and was almost intercepted, but mostly he was sharp in completing 17 of 23 passes for 330 yards and five touchdowns.
"The whole week I had good practices and definitely felt way better coming into the game with my shoulder,'' he said. "That Tulsa game was I wasn't feeling right at all. This week I could actually step into my throws, put something into my throws without feeling like my shoulder was going to fall off.''
It also helped Stroud to watch backups Kyle McCord and Jack Miller during practices and meetings in a sort of out of body experience that uncomplicated the situation.
"It helped me to take a week off and really step back and realize what position I'm in,'' he said. "This is a big-time university and a big-time fan base, a big-time everything and it's a blessing to be in this (situation).''
Head coach Ryan Day said it was "encouraging'' the way Stroud played, but that there is a long way to go this season.
Receiver Chris Olave said, "That's the CJ we saw in fall and summer practice.''
What really tickled Day was seeing a team that has so many first-year players continue to gel after being thrown into the lineup with little or no experience.
That inexperienced showed the first three games against Minnesota, Oregon and Tulsa.
The Buckeyes' comfort level has risen the last two weeks against competition that has been on the light side.
"Overall, I thought our team played tougher than in the past,'' Day said. "This was an important game for us. On September 2, a month ago when we played Minnesota, we were a much different team than going into this week. But we hadn't shown it yet. I felt like we saw some glimpses today. They have five games under their belt. They are not young anymore. They are not inexperienced. Now, we know what to expect.''
Olave has years of experience, but defenses have blanketed him with double coverage. He didn't catch a single pass against Tulsa and had two against Akron.
Yesterday, he was stunning with five receptions for 119 yards and two scores. One catch was acrobatic along the sideline. His 56-yard touchdown reception was a thing of beauty when he slipped a tackle along the sideline and juked the final defender at the 5-yard line.
Olave has 27 career touchdown receptions to rank third on the team's all-time list with Cris Carter. David Boston is No. 1 with 34 and Devon Smith second with 30.
Carter tweeted congratulations to Olave, but he chose to talk about Ohio State continuing to rise.
"We finally got back to Ohio State football,'' he said. "We have a lot of young guys who had to get a lot of experience. I felt like we needed this game to get our confidence back up. We've been practicing hard.''
It wasn't much of a game from the get-go.
Last season, Rutgers coach Greg Schiano tried to keep his team from being blow out by throwing trick plays at the Buckeyes in a 49-27 loss.
Schiano tried it again yesterday on the first possession of the game when he had upback Matt Alaimo take a short snap in punt formation and throw for the first down.
There was a receiver open down the middle, but Alaimo obviously didn't see Cameron Martinez. Martinez muffed the interception, but the ball was turned over on downs.
"This is really big,'' Martinez said of the victory. "We know what the standard is. Garrett Wilson said that in the locker room after the Tulsa game. We're trying to work to get there, but we still aren't there. We still have a lot of work to do. We're competing and working hard and trying to get there.''
Martinez feels like he's a different player than during the opener against Minnesota.
"I know I needed that experience,'' he said. "Personally, from my experience, in-game experience is definitely a different feeling. Once you get that and get comfortable with that, you can have a lot more fun.''
Ohio State took that gift and scored in two plays on a 44-yard run by true freshman tailback TreVeyon Henderson just 2 minutes, 47 seconds into the first quarter.
Henderson ran through a gaping hole over left guard and went untouched.
It was still really early, but the rout was on when cornerback Denzel Burke, another true freshman, intercepted on the second play of the ensuing possession and returned 23 yards for another walk-in touchdown.
"It was a big game-changer,'' Burke said. "I wouldn't have gotten the pick had my d-linemen getting pressure on the quarterback. We were just out there to have fun and playing the game that we love.''
Then Ohio State played old school crunch ball in going 70 yards in 10 plays for a 23-yard field goal by Noah Ruggles to make it 17-0.
Rutgers had the ball for three plays and just a little more than a minute in having a second straight three-and-out when the Buckeyes struck again.
The score was bumped to 24-0 when Stroud completed a 15-yard pass to Olave, a 21-yarder to running back Marcus Crowley and a 32-yarder to Wilson, the latter going for a touchdown with 2:34 left in the first quarter.
Spectators did have something to get excited about when receiver Aron Cruickshank turned a short slant over the middle into a 75-yard touchdown when he slipped coverage by safety Ronnie Hickman.
There was a lot of smoke in the south end zone in celebration and place-kicker Valentino Ambrosio missed the extra point.
It was 31-6 and those giving the Las Vegas spread of 15 points were feeling pretty good about their choice.
They had to be thinking about a certain payday when a nine-play Ohio State drive ended with a 1-yard pass to blocking tight end Mitch Rossi.
Lastly, senior left guard Thayer Munford returned to the lineup after missing most of the Tulsa game and all of the Akron game with an apparent right leg injury.
Also, Henderson was checked out by trainers on the sideline and could have returned to the game, but Day decided to hold him out. By then, the score had gotten out of hand.