New Albany used its patented wing-T offense and a big-play defense to throttle Gahanna in an Ohio Capital Conference Ohio Division showdown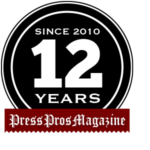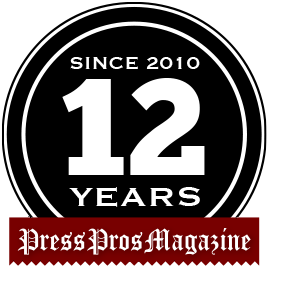 New Albany, OH — In the true spirit of Halloween season, the runaway freight train that is the New Albany football team took on a slightly new identity Friday night in an Ohio Capital Conference Ohio Division showdown against Gahanna.
Rightly so, all the talk has been about the Eagles' machine-like wing-T offense cranking out nearly 50 points and 500 yards per game.
But in New Albany's first true test of the season, it was the defense that stole the show in a 31-3 rout of long-time nemesis Gahanna before a sellout crowd at Veterans Field. The Eagles kept the explosive Lions on their heels all night long, turning what was largely a close contest into a rout with a defensive touchdown early in the fourth quarter.
Junior linebacker Chidi Mabatah scooped up a lateral and raced 27 yards to the end zone for his first career touchdown.
"I saw Brady (Willmer) jump on the ball and it popped out, and it went through my mind, 'Should I just jump on it or pick it up?," Mabatah said. "The decision was easy. I finished!"
The TD seemed to demoralize Gahanna (3-2, 0-1), which came in on the heels of having two of its previous three games cancelled by COVID-19 concerns.
In running its record to 7-0 and 1-0 in the Ohio, slow-starting New Albany leaned on its small but athletic offensive line and punishing ground game to put away the mistake-prone Lions.
But the real story was the defense that allowed Gahanna just 101 total yards and minus-six on the ground.
"The defense was flying around all night," New Albany coach Bubba Kidwell said. "Our main goal was to keep their quarterback (Maxwell Cummings) contained. They had big-played us to death in the past. Our defensive coordinator came up with a plan to get pressure on the quarterback and keep him in the pocket. A lot of people want to talk about our offense, but our defense has been strong all year as well."
This game started out nothing like the 2020 thriller that Gahanna won 42-41 in overtime, or the double-overtime 41-40 Lions win in 2018.
New Albany finally broke a stalemate late in the first quarter with a nine-play, 55-yard drive culminating in a 15-yard TD run by Jadyn Garnes on a beautifully-executed trap play. It was the 17th TD this season for Garnes, who led the Eagles with 154 yards on 27 carries.

"I felt like we didn't come out that strong, but as the game went along we wore them down," Garnes said. "That's what we do every week. Coach always tells us to trust the process and once we got going, we pounded the ball down the field like we always do."
Midway through the second quarter, Gahanna got a 27-yard field goal from Dallas Gerhart and it stayed 7-3 until halftime.
The Eagles made a statement drive to open the third quarter, marching 63 yards on 14 plays, chewing up more than six minutes. On fourth-and-goal from the 1, Brock Kidwell scored on a quarterback sneak.
Oddly enough — out of respect for Gahanna's athletic defensive front — New Albany had opted to punt twice near midfield on fourth-and-one in the first half.
"They had a pretty good defense and we knew coming in that yards would be tougher to come by tonight than usual," Bubba Kidwell said. "In the first half, we were hurting ourselves with penalties. Our offense is high-powered but we're not built to be in first-and-15 or second-and-20. That drive to open the third quarter really got us going."
But Gahanna bounced back with a great drive of its own, driving deep into New Albany territory. On third-and-goal at the 11, Cummings scrambled and appeared ready to score, but was clotheslined just short of the goal line. Cummings had to be helped off the field.
In the confusion of the injury, Gahanna was assessed a delay of game penalty, moving the ball to the 6. The Lions had to settle for another Gerhart field goal.
"That was the story of our night," Gahanna coach Bruce Ward said. "We had a chance to make it 14-10 there, but everything fell apart. When you play once in three weeks, it's hard to stay sharp. No doubt, our guys got tired and their attitudes got a little out of control as the game got away from us.
"I will say that I was a little surprised what their defense was able to to to us tonight. I'm not taking away any credit from them, but our offensive line didn't play well today."
The fourth quarter was all New Albany. Mabatah's scoop-and-score made it 21-3, then a spate of unsportsmanlike conduct penalties led to another 1-yard sneak by Kidwell. The Eagles tacked on another field goal in the waning seconds.
New Albany is 7-0 for the first time since 2013 when it started 8-0 on the way to the Division II regional final. The Eagles have since moved to Division I, where they must compete with the likes of Upper Arlington, Marysville and Pickerington Central.
The only roadblock to a perfect season might come in Week 9 when the Eagles play at Pickerington North.
"Seven-and-oh is like going to work every week for us," Mabatah said. "All we focus on is going 1-0 and move on to the next week."