Marysville is proving much more than just its highest-profile talent, but there's a reason five-star, OSU-bound Gabe Powers gets the headlines and he showed why against Dublin Jerome.
By Aaron Blankenship
Dublin, OH – Marysville senior Gabe Powers put himself on the map as being one of the most dominating high school linebackers in the country, on the way to being named the Division I Defensive Player of the Year in the state and district last season.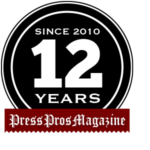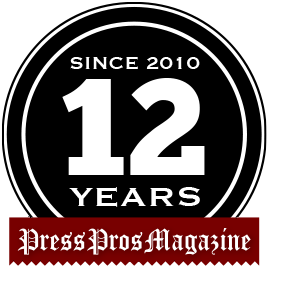 The 6-foot-4, 230-pound five-star recruit has such a rare blend of size, speed and athleticism that he was offered scholarships by nearly every major Division I college program in the country before he made the commitment to take his talents to Ohio State next fall.
However, Powers does a lot more for the Monarchs than simply play great defense, and he demonstrated his versatility in all three phases of the game once again Friday, leading his team to a 34-0 victory over Dublin Jerome in a key Ohio Capital Conference-Cardinal Division game.
Sure, Powers made several bone-jarring tackles while helping Marysville shut out a Jerome offense, which had averaged 32.2 points through its first six games. But he made an equally big impact on the offensive side of the ball, rushing for 118 yards and two touchdowns on just 16 carries. Powers also delivered crushing blocks that freed up his teammates to make big plays of their own.
Willis Spangler Starling supports Press Pros coverage of OCC and Ohio State.
On special teams, Powers also punted effectively, at one point booting the ball 65 yards down the field to Jerome's 1-yard line, before a teammate accidently carried it into the end zone while trying to down it.
Oh…Powers also returned three punts for a total of 30 yards.
"Gabe does a lot of things for us and he always shows up in big games," said Marysville coach Brent Johnson, whose squad improved to 6-0 overall and 2-0 in the OCC-Cardinal. "Gabe sets the tone by playing hard and making plays in all three phases. Our entire team followed his lead and really showed up ready to play tonight."
Powers gave Marysville a 7-0 lead early in the second quarter when he plowed his way through two defenders at the goal line on a two-yard run.
He scored again late in the third quarter to make it 20-0 on a 15-yard run up the middle, during which Powers shook off a would-be tackler with a spin move on his way to the end zone.
"When I get the ball, I trust my offensive line, and they gave me some big holes to run though," Powers said. "A kid hit me on the leg and spun me around on that second touchdown, so I just kept my balance and kept moving in the right direction and made it in."
Powers came close to scoring a third touchdown on a 32-yard run, but he fumbled the ball at the 5-yard-line and Marysville left guard Evan Collins dove on the loose ball in the end zone for the first varsity touchdown of his career. That play gave Marysville a 14-0 advantage with 4:48 remaining in the second quarter.
"What a great hustle play on Evan's part," Johnson said. "It's nice to see a lineman score on a hustle play and it sets a great example that good things happen when you hustle."
Marysville's wing-T offense kept Jerome's defense reeling with its balance. Colton Powers ran for 101 yards on 12 carries and Griffin Johnson rushed for 101 yards on 19 attempts.
Colton Powers, a junior who is Gabe's younger brother, scored on a five-yard run to make it 27-0 with 8:16 remaining, which effectively iced the game.
"Everyone needs to be unselfish when you play in a wing-T offense, because most of the time you're blocking for someone else, so when I do get the chance to run the ball, I try to make the most of it," Colton Powers said. "A lot of people don't know that Gabe is just as good at blocking as he is running the ball, and he had some big blocks that cleared the way for Griffin and I. All of the backs block for each other to help our offensive line, which does a great job."
Jerome coach Brett Glass was complimentary of Marysville's offense, but he was especially effusive in his praise of the Monarchs' defense, after Jerome was limited to just 124 yards of total offense and 55 rushing yards on 30 carries.
"Marysville has one of the best high school defenses I've ever seen," said Glass, whose team dropped to 5-2 overall and 1-1 in the OCC-Cardinal. "Gabe Powers is really good, but their entire defense is absolutely nasty and they all run to the ball and tackle well."
Jerome quarterback Zakk Tzagournis was 6-for-15 passing for just 69 yards, and was intercepted by Cameron Jones in the third quarter.
In the fourth quarter, Marysville nose guard Erryl Will also stripped the ball out of the hands of Tzagournis. Defensive back Drew Montgomery recovered to help the Monarchs earn their second shutout of the season.
Marysville, ranked fifth in the Division I state poll, has outscored its opponents, 171-33, this season.
"Our defense basically dominated everywhere on the field," said Marysville cornerback/running back Tanner Powers, who is the cousin of Gabe and Colton. "Based on what we've been hearing about Dublin Jerome coming into this game, I'd say this is our biggest win so far."