They fought to tie it in the final two minutes, but Dayton came up short to Morehead Saturday, 45-38, in overtime.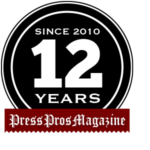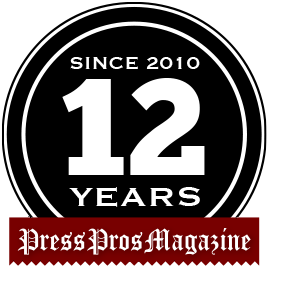 Morehead, KY –  Anytime you score 38 points in a college football game you have to believe you have a pretty good chance to winning.
And, anytime Jack Cook throws for 428 yards and a pair of touchdowns you have to believe you'll finish on the smiling side of the scoreboard.
But while the University of Dayton had both on Saturday in Morehead, Kentucky, they wound up tied at 38-38 in regulation, then lost to the Golden Eagles 45-38 in overtime.
"We just gave up too many big plays,"  said Flyer coach Rick Chamberlin, afterwards.
"On offense we just couldn't get consistent drive after drive.  We had our moments, but we weren't consistent enough.  And on defense, we didn't tackle well enough, or we didn't cover one of their guys on a deep pass.  That's what it came down to."
Morehead clung to a 3-0 lead after the first quarter, even though Dayton controlled the football for better than ten minutes and outgained the Eagles.
But the second quarter saw both teams ignite.  Morehead went ahead 10-0, only to see Jack Cook direct the Flyers on a 75-yard drive with him scoring from six yards out.

Morehead then scored on an 85-yard drive and a touchdown throw to receiver BJ Byrd…17-7.
Dayton answered with with touchdowns in the final minute before the half, Cameron Specht setting up the Flyers on the goal line with a 52-yard catch…then Cook scoring his second touchdown to cut the margin to 17-14.
Moments later Zach Rumpke picked off a Morehead pass and returned it 60 yards for a touchdown to give the Flyers a 21-17 halftime lead.
Morehead has a reputation for never quitting, as well as being a tough place to win on the road.  Both proved to be true in the second half.
"It's a tough place to play with energetic fans, and I old our guys this week that this was the best Morehead team I've seen in a while,"  said Chamberlin.  "They play hard before the home crowd, as they should."
Morehead outscored Dayton 14-7 in the third quarter on  pair of touchdown passes from quarterback Mark Pappas.  Dayton scored on a 37-yard pass from Cook to Joey Swanson, and trailed 31-28 going into the final quarter.
Dayton opened the final quarter by moving the ball 55 yards to the Morehead 23, but turned the ball over on downs when the Eagles held on third and fourth down.
Then Pappas and Morehead went the length of the field to score, Pappas hitting Byrd for his second touchdown of the day.
The Flyers answered with a 68-yard drive and a touchdown from Cook to Andrew Holderer to again cut the margin to 3 points, 38-35.
Morehead tried to run out the clock with that 3-point lead, couldn't, and had to punt.  The Flyers' Brandon Easterling returned the ball to midfield to set up a reasonable chance to either score, or kick a tying field goal.  As it turned out, Sam Webster would kick the field goal, tying the game at 38-38 as time ran out.
It apparently wasn't to be.
Morehead, in the college overtime format, got the ball on the 25 yard line and scored on the very first play, a touchdown pass from Pappas to teammate DeVonte Adams.
And on their possession Dayton and Cook moved the ball inside the ten yard line, but Cook was picked off on a slant route and that ended things, Morehead , a 45-38 winner.
"Tough day,"  added Chamberlin as he waited to board the bus back to Dayton.  "Their offense was good.  Their defense has gotten better over the past couple of years, and their specialists were very good.  So we needed to be on top of our game today, and we weren't."
Cook would finish in his customary consistent fashion with his 428 yards,  just 4 yards short of his UD single game record.
"He kept us competitive, and I'm sure there were three or four times during the game when people looked at and thought that Morehead was going to win,"  said Chamberlin.  "But Jack just kept fighting, and coming up with plays, and at least got us tied there at the end.
"And that's what we came away with from this game in a positive way.  Our players did not give in.  It didn't matter what the score was, they weren't going to quit.  It's hard to lose in overtime on the road, and I told the guys that this one was going to sting because they battled so hard to get it to overtime.  We battled all day to get it to overtime, and you get excited at that point because you know you have a chance…and then lose it on an interception.  And that was our only turnover of the game."
It was a long bus ride back, needless to say, from a fantastic effort, big numbers, and a lot of points.  As it turned out, Morehead lived up to its reputation.  Someone once said that when you play there you feel like a parakeet in a mine shaft.
It is…a tough place to win!