Center Luke Wypler and safety Ronnie Hickman have accumulated hundreds of tickets for their families in advance of their homecoming in New Jersey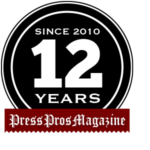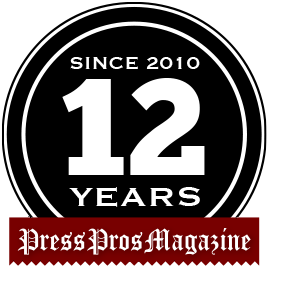 Columbus, OH — Luke Wypler knew that he was no longer living in the shadow of the city that never sleeps when searching for a decent bagel shop near the Ohio State campus last year.
"It was really tough,'' he said. "Bagels, I just kind of gave up on them the first few weeks here at school. That was out of the question.''
Wypler hails from Montvale, New Jersey, where there seemingly is a great little delicatessen selling bagels every 100 square feet and across the Hudson River to New York City and then Long Island.
What turned him off was the many substitutes that were suggested.
"Everyone was asking me if I wanted bacon, egg and cheese on a croissant,'' he said. "And I said, 'Huh, does that exist?' That was a hard adjustment.''
Wypler has found a few pizza places that serve thin crust pies that are to his liking.
Luckily for him, the football and academics have been a much easier transition.
When the No. 11 Buckeyes (3-1) play Rutgers (3-1) at 3:40 p.m. Saturday at SHI Stadium in Piscataway, Wypler will be making his fifth straight start at center.
The big news is that quarterback C.J. Stroud should return to the lineup after he sat out a week to rest a sore right throwing shoulder.
"He looks good," receiver Garrett Wilson said of Stroud. "Seems like he's healthy again. It's the best I've seen him spin (the ball) in a while."
As for Wypler, it's going to be a homecoming in that he grew up 15 minutes from the ballpark and at one time was a season ticket holder.
There are four other New Jersey boys on the roster — safety Ronnie Hickman of Wayne, quarterback Kyle McCord of Mount Laurel and defensive ends Javonte Jean-Baptiste of Bergen and Tyler Friday of Ramsey.
Ohio State has been recruiting the state for decades, going back to at least the 1960s, with the most decorated player being All-American safety Jack Tatum.
The Wypler Family and friends will be approximately 200 strong.
Hickman, who will have around 100 of his people in the grandstands, wanted to know just how did Wypler manage to score that many tickets?
"My family reserved about 100 tickets this summer at the stadium and they sold out in early August,'' Wypler said. "My family has been scrambling to get tickets for everybody. Everybody who wants to go has a ticket available for them.''
Some of his tickets were obtained through teammates giving up their complimentary seats.
Teams such as the Buckeyes and Penn State have been able to establish a pipeline from New Jersey in part because Rutgers has been mostly awful.
Former Ohio State associate coach and defensive coordinator Greg Schiano could be changing  that in his second tour as the Scarlet Knights' head coach.
Rutgers was 5-1 in bowl games and won at least five games during Schiano's first stay from 2001-11. His record was 68-67, but it took five seasons to turn around the program.
There is hope now, with the Scarlet Knights having won three of their first four games, albeit against non-entities Temple (61-14), Syracuse (17-7) and FCS Delaware (45-13).
The Knights finished 3-6 last year in Schiano's first season back. He had been at Ohio State from 2016 through 2019.
"Overall, they're a strong team, and (Schiano) has done a really good job of getting them to buy in and play hard," Buckeyes coach Ryan Day said. "They have some talent, they have a good scheme, they believe in it and they're not going to give you anything. They force you to execute all the way down the field and do a good job on third down and play well in the red zone."
Rutgers' loss came last week against Michigan in Ann Arbor. The Wolverines could have taken a 24-3 lead at halftime, but kicked a field goal and had to hold on for a 20-13 victory.
It's going to be a major task to defeat Ohio State. It has won 10 straight regular season road games and 22 straight games in the Big Ten.
Here's a scary statistic for Schiano: Rutgers is 0-23 against ranked Big Ten teams since 2014, when it joined the conference.
The Buckeyes defeated the Knights, 49-27, last season.
Day is not cocky.
"It's going to be a Big Ten Conference road game that we've got to do a really good job of getting on the road and handling the environment," he said. "When you start playing against better competition, every little inch matters and things get tighter. I'm sure it'll be a packed house and be loud, so that will be another thing that our guys will have to continue to deal with.''
Wypler and Hickman were recruited by Rutgers. Hickman's first scholarship offer came from former coach Chris Ash.
They are proud of the high school football in New Jersey and said it helped prepare them for major college.
"We all had the chance to play in the Big North, which is to me the best football in Jersey and I'm sure others can agree," Hickman said. "But just competing against the top guys in Jersey — ultimately in the country, just in that one state — only helps you for the next level of college football."
The New Jersey Buckeyes talk about how good Rutgers might be if the hometown players stayed put.
"If we did, we would definitely be crazy," Hickman said. "We do talk about that sometimes. Honestly, it would definitely be a different kind of team, for sure."
Hickman signed with Ohio State because he got brainwashed long before the recruiting process. His older brother was a "die-hard Buckeyes fan.''
"I just followed in his steps when it came to watching football, so I grew up being an Ohio State fan," he said.
Everything changed this season for Hickman after defensive coordinator Kerry Coombs was replaced by secondary coach Matt Barnes after the Oregon loss in Week 2.
The defense went from one safety to two. Hickman is playing the old "bullet'' position about five yards off the line of scrimmage. He leads the club in tackles with 33 and has two interceptions, the second being a 46-yard return for a touchdown against Akron.
Wypler has been talked up by offensive coaches since spring ball because of his attention to detail and fitness regimen that is fanatical. Until this week, projected starter Harry Miller has been out because of "health issues.''
"I wasn't obviously expecting (to start) going into the season, but a lot of things happen and you have to be ready, next-man-up mentality and watch a lot of film and be prepared,'' Wypler said. "Four games in, I think I've settled into my role as the center and how I've got to lead the offensive line every week.''
There was never any tugging at the heart when he left New Jersey. Yes, he was a "decent'' Rutgers fans, but not one who was upset that he cried when the team lost.
"You can look at it the other way and say, 'What if I didn't come here?''' Wypler said.