Unbeaten Division I powers Marysville and Upper Arlington put their Top Ten rankings on the line in key Ohio Capital Conference road games that will shape the races in Ohio and Cardinal Divisions.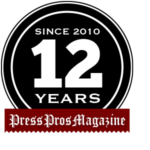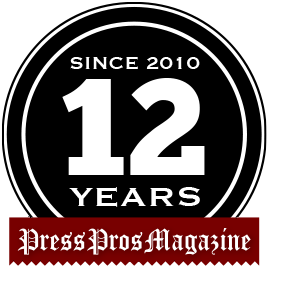 We're a ways from seeing exactly how division play orders itself throughout the Ohio Capital Conference, but perhaps not all that far away from a pretty clear look into the crystal ball that discloses how three of the five divisions will finish.
Three Week 7 games on Friday will give the winners a leg up, or at least an inside lane, toward first place in the Ohio, Central and Cardinal division races that play out down the stretch.
Gahanna Lincoln and New Albany have one loss between them in the Ohio, as do Marysville and Dublin Jerome in the Cardinal. The Central will loom as a battle between the survivor of Upper Arlington at Olentangy Liberty, with Hilliard Davidson also likely to have some say in that.
A 9-2 mark last week built on a 9-3 finish from Week 5 to forge a 44-19 overall record entering the final month.
Marysville (5-0) at Dublin Jerome (5-1)…The Monarchs are the OCC's highest-ranked team at No. 5 in Division I. They toughed out an OT win against Darby last week and now must deal with a feisty opponent they eliminated from the Playoffs last season. Jerome puts up big numbers offensively, but Marysville's strength is a physical defense that gets it done in a four-quarter struggle.
Upper Arlington (6-0) at Olentangy Liberty (4-2)…Somebody has to stop somebody in this matchup of potent offenses. The Bears have induced a running clock with leads of 30 points or more of five of their six games. Liberty figured something out after Week 3. It's scored 34 or more points in each game since after getting just two TDs combined in Games 1-3. No. 6 UA can throw it with QB Simon Monnin and WR Sam Cannon or pound it with RB Carson Gresock. Its defense has allowed 13 points in the past month, and will be just good enough to get the Bears to 7-0.
Hilliard Davidson (5-1) at Hilliard Bradley (2-4)…Bradley is amid a month of misery thanks to the schedule-maker, getting the once-beaten Wildcats on the heels of playing Upper Arlington, Pickerington Central and Marysville. Two weeks before that gauntlet began, Bradley had then-unbeaten Darby, so head coach Mike LoParo probably wonders what he did to deserve such punishment. He and the Jaguars will get another dose of difficult with Davidson's lethal running game, which received more than 300 of its 412-yard rushing output last week from Leo Nixon and Jonathan Weir. Davidson rolls in this one.
Gahanna Lincoln (3-1) at New Albany (6-0)…A week off inflicted by COVID did the Lions wonders in advance of their win two weeks ago at then-unbeaten Hilliard Darby, so coach Bruce Ward has to be hoping for the same this week after Westland cancelled last week. Running back Diore Hubbard will have New Albany's attention, just as Jadyn Garnes will have Lincoln's. Garnes turned 15 carries into four TDs and 216 rushing yards last week in a rout of Grove City. The Eagles are rolling and will maintain their unbeaten record in a close one.
Olentangy Berlin (5-1) at Hilliard Darby 4-2)…The Panthers have lost two straight because of early 14-0 deficits they couldn't quite overcome. Playing at home, expect them to stay away from the penalties, turnovers and squandered opportunities that have plagued them recently. Berlin, though, is no pushover behind quarterback Harrison Brewster, who like Darby's Blake Horvath is a talented dual threat. Darby pulls this one out, perhaps by a late field goal.
Worthington Kilbourne (2-4) at Big Walnut (6-0)…Kilbourne surpassed 400 rushing yards last week in a win at Delaware to break a four-game losing streak, but it's doubtful that kind of success awaits against Big Walnut. The Golden Eagles have two shutouts and could pitch another in front of a home crowd hungry to see a win match the school's best start since 2010. Nate Severs should be rested after getting only five carries (for 97 yards and two TDs) last week in a rout of Franklin Heights. He could double both those numbers against Kilbourne.
Thomas Worthington (2-3) at Olentangy (2-4)…Both teams should be frustrated by last week's losses in which their offenses played well and had victory in range deep into the second half. Worthington trailed by only two points at Jerome last week before losing touch, while Olentangy tied Berlin with four minutes left, only to give up a big-play TD. Give the edge to the home team in a coin-flip matchup.
Pickerington Central (5-1) at Central Crossing (3-3)…The Tigers have fallen off most radar screens since their upset loss at Pick North, but they flexed plenty of muscle last week in a 67-0 rout of Newark. Central should handle Central Crossing easily if its mind is on its business.
Pickerington North (5-1) at Westland (2-3)…Westland's season started with promise, but it's since lost three straight. The skid will continue with North's invasion.
Dublin Scioto (4-2) at Franklin Heights (0-4)…Quarterback Amare Jenkins and receiver Tysen Boze have stars in their eyes contemplating this matchup against a Franklin Heights defense that's allowed 72 and 68 points in its previous two games.
Dublin Coffman (2-4) at Olentangy Orange (0-6)…Orange QB Jake Werling continues to put up good numbers, with over 1,100 yards total offense so far. It's hard to fathom Orange still being winless, so maybe this is the week it breaks through. After all, Coffman took a step backward in its 34-7 face plant a week ago against Olentangy Liberty.
Canal Winchester (4-2) at Westerville North (3-3)…North had chances to end a 14-game losing streak to cross-town rival Westerville South, but allowed 34 straight points to lose touch. Canal should be salty after a 21-0 loss to Dublin Scioto — salty enough to salt this one away late.
Bruce Hooley is the Central Ohio Market Manager for Pressv Pros and the host of The Bruce Hooley Show from 11 a.m. to 1 p.m. Monday-Friday on 98.9 The Answer and the We Tackle Life podcast on iTunes and GooglePlay.